Buick Rendezvous 2006, CX
Vehicle Style: CX 4dr SUV
Body Type: SUV
Body Subtype: N/A
Doors: 4

Pricing
New Car Prices & Values ?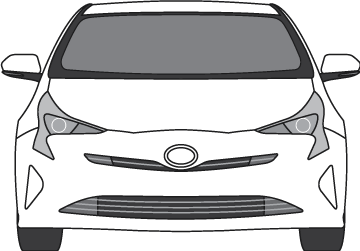 MSRP:

$24,280

Invoice:

$22,702

Destination Charge:

$710

Gas Guzzler Tax:

0
New Car Prices & Values
MSRP
The base MSRP listed in our Guide products are our representations of the Manufacturer's Suggested Retail Price, at the time of introduction, with standard equipment only. Our MSRP excludes taxes, transportation, and destination charges.
Gas Guzzler Tax
Manufacturers of new cars that fail to meet the minimum fuel economy level of 22.5 miles per gallon (mpg) have to pay a "Gas Guzzler Tax". The tax is intended to discourage the production and purchase of fuel inefficient vehicles.
Destination Charge
A destination charge is a fee that comes from the cost of delivering a brand new vehicle to a dealership. Cars have to be prepped for transport, delivered, then prepared for sale at the dealer, so destination fees are an attempt to recoup those costs.
Close

Auto Specs

NHTSA Crash Test Ratings
| | |
| --- | --- |
| Front Overall: | N/A |
| Front/Driver: | 3 |
| Front/Passenger: | 4 |
| Side Overall: | N/A |
| Side Barrier Driver: | 15 |
| | |
| --- | --- |
| Side Barrier Passenger: | N/A |
| Sile Pole Driver: | N/A |
| Side Combined Front: | N/A |
| Side Combined Rear: | 5 |
| Rollover: | N/A |
NHTSA Campaign #:
06V417000
Manufacturer:
GENERAL MOTORS CORP.
Report Received Date:
October 31, 2006
Component:
AIR BAGS:FRONTAL
Defect Description
CERTAIN VEHICLES ORIGINALLY BUILT WITH CLOTH SEATS THAT WERE EQUIPPED WITH AN AUTOMATIC AIR BAG PASSENGER SENSING SYSTEM AND LATER REUPHOLSTERED WITH AFTERMARKET LEATHER SEAT COVER KITS ARE INVOLVED. TESTING HAS INDICATED THAT THE AFTERMARKET LEATHER SEAT COVERS CAN CAUSE THE PASSENGER SENSING SYSTEM TO MALFUNCTION.
Defect Consequences
IF THE PASSENGER SENSING SYSTEM MALFUNCTIONS, THE FRONT AIR BAG ON THE PASSENGER SIDE MAY BE DISABLED WHEN IT SHOULD BE ENABLED, OR ENABLED WHEN IT SHOULD BE DISABLED. IN EITHER CASE, IN THE EVENT OF A CRASH THAT REQUIRES AIR BAG DEPLOYMENT, A FRONT PASSENGER'S LEVEL OF INJURY MAY BE INCREASED.
Corrective Action
BECAUSE A REPLACEMENT LEATHER SEAT COVER THAT IS COMPATIBLE WITH THE PASSENGER SENSING SYSTEM IS NOT AVAILABLE, GENERAL MOTORS (GM) WILL REPURCHASE THESE VEHICLES IN ACCORDANCE WITH THE TERMS STATED IN GM'S LETTER TO OWNERS. THE RECALL BEGAN ON NOVEMBER 6, 2006. OWNERS SHOULD CONTACT GM AT 1-877-477-1022 TO BEGIN THE PROCESS OF REPURCHASING THEIR VEHICLE.
Notes
GM RECALL NO. 06102. CUSTOMERS MAY ALSO CONTACT THE NATIONAL HIGHWAY TRAFFIC SAFETY ADMINISTRATION'S VEHICLE SAFETY HOTLINE AT 1-888-327-4236 (TTY 1-800-424-9153), OR GO TO HTTP://WWW.SAFERCAR.GOV.

Awards and Accolades
Lowest Ownership Cost
Source:
https://www.intellichoice.com
Name:
Intellichoice
Lowest Operating Cost
Source:
https://www.intellichoice.com
Name:
Intellichoice
Lowest Fuel Cost
Source:
https://www.intellichoice.com
Name:
Intellichoice
FREE Vehicle Search
InfoPay, Inc. (dba GoodCar) is an Approved NMVTIS Data Provider