Chevrolet Malibu Hybrid 2010, Base
Vehicle Style: Base 4dr Sedan
Body Type: Sedan
Body Subtype: N/A
Doors: 4
2010 CHEVROLET MALIBU Racking up countless accolades and recommendations since being named the North American Car of the Year in 2008, the Chevy Malibu continues to offer great efficiency packaged in a signature design. Changes for 2010 include three new exterior colors and the replacement of the driver's manual lumbar control with a new, power-adjustable control. Also, 17-inch chrome-clad wheels are standard on 2LT models; the 2.4L engine is E85-capable and the six-speed automatic transmission is now standard on 1LT models. The 2.4L, 169-horsepower four-cylinder with six-speed automatic transmission is standard. The 3.6L V-6 with variable valve technology produces 252 horsepower and is mated to a six-speed automatic transmission. With its strong stance and bold proportions, the Malibu has a profile that reinforces its substantial feel. Clean, pure lines and wheels pushed to the corners, as well as a visually lower, yet longer, greenhouse and a shorter deck suggest motion, agility and attitude. The body sides are clean and elegant, interrupted only by distinctive, wheel-oriented forms that communicate an aggressive, stable stance and a rear profile with Corvette cues that connects to Chevrolet's rich performance heritage. The interior's attention to detail matches the Malibu's exterior, with an ergonomic design using premium materials that convey quality and value. The integrated, flowing instrument panel features a Chevrolet-signature dual-cockpit design, with prominent gauges backlit in blue, and metallic or wood grain accents.

Pricing
New Car Prices & Values ?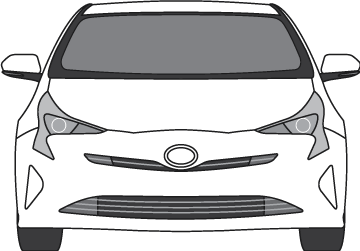 MSRP:

$25,925

Invoice:

$24,629

Destination Charge:

$720

Gas Guzzler Tax:

0
New Car Prices & Values
MSRP
The base MSRP listed in our Guide products are our representations of the Manufacturer's Suggested Retail Price, at the time of introduction, with standard equipment only. Our MSRP excludes taxes, transportation, and destination charges.
Gas Guzzler Tax
Manufacturers of new cars that fail to meet the minimum fuel economy level of 22.5 miles per gallon (mpg) have to pay a "Gas Guzzler Tax". The tax is intended to discourage the production and purchase of fuel inefficient vehicles.
Destination Charge
A destination charge is a fee that comes from the cost of delivering a brand new vehicle to a dealership. Cars have to be prepped for transport, delivered, then prepared for sale at the dealer, so destination fees are an attempt to recoup those costs.
Close

Auto Specs