Chrysler Crossfire 2008, Limited
Vehicle Style: Limited 2dr Hatchback
Body Type: Hatchback
Body Subtype: N/A
Doors: 2
2008 CHRYSLER CROSSFIRE Sleek and modern in design, nothing else looks like a Chrysler Crossfire. For 2008, the Crossfire Coupe and Roadster now offer an updated Tire Pressure Monitoring system that makes it easy for customers to maintain correct tire pressure. Low-slung with a sculpted appearance, the 2008 Chrysler Crossfire features distinctive lines and dynamic proportions. The Crossfire's rear view is instantly recognizable with a tapered, "boat tail" appearance that emphasizes the sports car's 19-inch rear wheels. Both Coupe and Roadster versions feature a retractable spoiler designed into the rear of the vehicle that activates when the car reaches 60 mph. The center high-mounted stop lamp runs the width of the deployable rear spoiler on the Roadster. The 2008 Crossfire Limited model's seats are trimmed in leather with Chrysler's signature winged badge embossed into both head restraints. The ignition switch is located on the instrument panel, as opposed to the steering column, while the car's precise, white-on-black gauges feature black bezels and satin silver trim rings. Under the hood, a 3.2-liter, 90-degree, 18-valve, single-overhead-cam V-6 engine delivers 215 horsepower and 229 lb.-ft. of torque at 3,000 rpm to both Coupe and Roadster drivers.

Pricing
New Car Prices & Values ?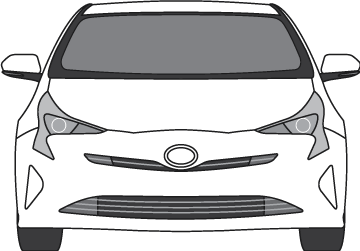 MSRP:

$34,735

Invoice:

$32,162

Destination Charge:

$925

Gas Guzzler Tax:

0
New Car Prices & Values
MSRP
The base MSRP listed in our Guide products are our representations of the Manufacturer's Suggested Retail Price, at the time of introduction, with standard equipment only. Our MSRP excludes taxes, transportation, and destination charges.
Gas Guzzler Tax
Manufacturers of new cars that fail to meet the minimum fuel economy level of 22.5 miles per gallon (mpg) have to pay a "Gas Guzzler Tax". The tax is intended to discourage the production and purchase of fuel inefficient vehicles.
Destination Charge
A destination charge is a fee that comes from the cost of delivering a brand new vehicle to a dealership. Cars have to be prepped for transport, delivered, then prepared for sale at the dealer, so destination fees are an attempt to recoup those costs.
Close

Auto Specs

NHTSA Crash Test Ratings
| | |
| --- | --- |
| Front Overall: | N/A |
| Front/Driver: | 8 |
| Front/Passenger: | 8 |
| Side Overall: | N/A |
| Side Barrier Driver: | 5 |
| | |
| --- | --- |
| Side Barrier Passenger: | N/A |
| Sile Pole Driver: | N/A |
| Side Combined Front: | N/A |
| Side Combined Rear: | 8 |
| Rollover: | N/A |
NHTSA Campaign #:
16V081000
Manufacturer:
Mercedes-Benz USA, LLC.
Manufactured Between:
June 01, 2006 - August 15, 2007
Potential Units Affected:
711159
Owner Notification Date:
October 18, 2016
Report Received Date:
February 11, 2016
Component:
AIR BAGS:FRONTAL:DRIVER SIDE:INFLATOR MODULE
Record Creation Date:
February 11, 2016
Defect Description
Mercedes-Benz USA, LLC. (MBUSA) is recalling certain model year 2009-2010 ML320 BlueTec 4Matic, GL320 BlueTec 4Matic and R320 CDI 4Matic, 2011 E350 Cabriolet and E550 Cabriolet, 2009-2011 ML350, ML350 4Matic, ML550 4Matic, ML63 AMG, and C63 AMG, 2010-2011 ML450 4Matic Hybrid, E350 Coupe, E350 4Matic, E550 Coupe, E550 4Matic, and E63 AMG, 2011-2012 GL350 BlueTec 4Matic and R350 BlueTec 4Matic, 2009-2012 GL450 4Matic, GL550 4Matic and R350 4Matic, 2007-2008 SLK280, SLK350, and SLK55 AMG, 2011-2014 SLS AMG Coupe, 2012 SLS AMG Cabriolet, 2013-2014 SLS AMG GT and SLS AMG GT Cabriolet, 2005 C230 Kompressor and C320, 2006-2007 C230, 2006-2011 C350, 2008-2011 C300 and C300 4Matic, 2010-2012 GLK350 and GLK350 4Matic and 2007-2008 Chrysler Crossfire vehicles. Upon deployment of the driver's frontal air bag, excessive internal pressure may cause the inflator to rupture.
Defect Consequences
In the event of a crash necessitating deployment of the driver's frontal air bag, the inflator could rupture with metal fragments striking the driver or other occupants resulting in serious injury or death.
Corrective Action
MBUSA will their notify owners, and Fiat Chrysler will notify the affected Chrysler owners. Dealers for the respective brands will replace the driver's frontal air bag module, free of charge. This recall began November 2016. Mercedes-Benz owners may contact MBUSA customer service at 1-800-367-6372 and Chrysler owners may contact Fiat Chrysler customer service at 1-800-853-1403.
Notes
Owners may also contact the National Highway Traffic Safety Administration Vehicle Safety Hotline at 1-888-327-4236 (TTY 1-800-424-9153), or go to www.safercar.gov.

Awards and Accolades
Best Bet: Sports Cars
Source:
https://www.cars.com/go/index.jsp
Name:
Cars.com
Brand Image Awards: Best Exterior Design Brand - Non-Luxury
FREE Vehicle Search
InfoPay, Inc. (dba GoodCar) is an Approved NMVTIS Data Provider