Dodge Sprinter Cargo 2009, 2500
Vehicle Style: 2500 3dr 144 in. WB Cargo Van
Body Type: Full-Size
Body Subtype: Cargo
Doors: 3
2009 DODGE SPRINTER Continuing its dominance as the market's top-performing full-size van, the 2009 Dodge Sprinter delivers world-class quality, performance and value. The 2009 Dodge Sprinter has the most class-leading attributes including best fuel performance in the full-size van segment, best-in-class cargo capacity (up to 600 cubic feet), highest maximum payload (5,649 lbs.), lowest side step-in height (19.9 inches), greatest interior roof height (up to 7 feet) and widest rear-door opening (270 degrees). Its pallet-friendly cargo sliding door offers a best-in-class loading width of 51 inches. Boasting a uniquely distinctive and dynamic appearance, from its enhanced unibody frame to huge sliding doors and state-of-the-art windows, the 2009 Dodge Sprinter is a striking combination of decisive and durable design, offering convenience, safety and security in a workspace optimized to provide enhanced comfort, ergonomics and functionality. The 2009 Dodge Sprinter is available in three vehicle lengths (233, 273 and 289 inches) on two wheelbases of 144 inches or 170 inches, or 170 inches extended with a 15-inch longer rear overhang. It also boasts three interior roof-height options: standard (65 inches), high (76 inches) and mega (84 inches) -- the most among full-size vans. Dodge Sprinter's high-performance 3.0-liter V-6 turbodiesel engine delivers 154 horsepower and maximum torque of 280 lb.-ft.

Pricing
New Car Prices & Values ?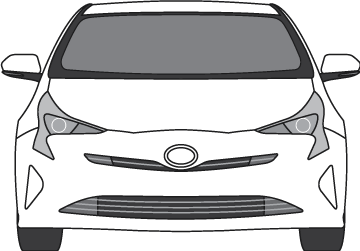 MSRP:

$38,425

Invoice:

$34,967

Destination Charge:

$980

Gas Guzzler Tax:

0
New Car Prices & Values
MSRP
The base MSRP listed in our Guide products are our representations of the Manufacturer's Suggested Retail Price, at the time of introduction, with standard equipment only. Our MSRP excludes taxes, transportation, and destination charges.
Gas Guzzler Tax
Manufacturers of new cars that fail to meet the minimum fuel economy level of 22.5 miles per gallon (mpg) have to pay a "Gas Guzzler Tax". The tax is intended to discourage the production and purchase of fuel inefficient vehicles.
Destination Charge
A destination charge is a fee that comes from the cost of delivering a brand new vehicle to a dealership. Cars have to be prepped for transport, delivered, then prepared for sale at the dealer, so destination fees are an attempt to recoup those costs.
Close

Auto Specs