Hyundai IONIQ Electric 2017, Base
Vehicle Style: 4dr Hatchback
Body Type: Hatchback
Body Subtype: N/A
Doors: 4
2017 HYUNDAI IONIQ Hyundai unveils the Ioniq Hybrid, Plug-in Hybrid, and Electric models for 2017. The Ioniq eco-focused vehicle is the first in the world to offer three distinct electrified powertrains on a single, dedicated vehicle platform. Ioniq models offer a sleek, aerodynamic silhouette with a class-leading 0.24 Cd derived from carefully designed surfaces. Its fluid exterior shape and smooth air flow channels emphasize aerodynamic body lines and design forms. The Ioniq Hybrid and Ioniq Plug-in Hybrid both feature a new Kappa 1.6 direct-injected Atkinson-cycle four-cylinder engine delivering an estimated 104 horsepower and an estimated 109 lb.-ft. of torque. The Ioniq Hybrid's electric motor delivers an estimated 32 kW (43 horsepower) with an estimated maximum torque of 125 lb.-ft., powered by a lithium-ion polymer battery with 1.56 kWh capacity. In combination with the 1.6-liter direct-injected engine, Ioniq Hybrid offers an estimated total system output of 139 horsepower. The Ioniq Plug-in Hybrid provides an estimated all-electric range of more than 25 miles, powered by a potent 8.9 kWh lithium-ion polymer battery. The Ioniq Plug-in's estimated 45kW (60 horsepower) electric motor is coupled with the 1.6 direct-injected Atkinson four-cylinder Kappa engine. The Ioniq Electric offers pure electric mobility with a lithium-ion polymer battery for an estimated driving range of 110 miles. The Electric motor has an estimated maximum output of 88 kW (120 horsepower) and 215 lb.-ft. of torque through a single-speed reduction gear transmission. The Ioniq Electric has an estimated 125 MPGe rating. Ioniq also offers Automatic Emergency Braking with Pedestrian Detection, Lane Departure Warning, Blind Spot Detection, Rear Cross-Traffic Alert and Smart Cruise Control, for high levels of both active and passive vehicle safety.

Pricing
New Car Prices & Values ?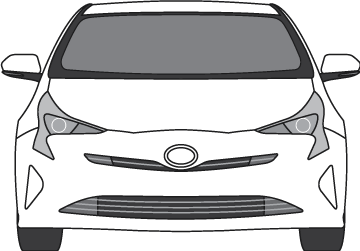 MSRP:

$29,500

Invoice:

$28,439

Destination Charge:

$885

Gas Guzzler Tax:

0
New Car Prices & Values
MSRP
The base MSRP listed in our Guide products are our representations of the Manufacturer's Suggested Retail Price, at the time of introduction, with standard equipment only. Our MSRP excludes taxes, transportation, and destination charges.
Gas Guzzler Tax
Manufacturers of new cars that fail to meet the minimum fuel economy level of 22.5 miles per gallon (mpg) have to pay a "Gas Guzzler Tax". The tax is intended to discourage the production and purchase of fuel inefficient vehicles.
Destination Charge
A destination charge is a fee that comes from the cost of delivering a brand new vehicle to a dealership. Cars have to be prepped for transport, delivered, then prepared for sale at the dealer, so destination fees are an attempt to recoup those costs.
Close

Auto Specs