Vehicle Style: Base 4dr Wagon
Body Type: Wagon
Body Subtype: N/A
Doors: 4
2010 KIA RONDO The 2010 Kia Rondo crossover utility vehicle returns to the Kia line-up featuring a handsome five-door hatchback design, excellent stability and responsive handling characteristics while combining comfort, convenience and utility. New for 2010, Rondo benefits from upgrades, including standard seating for seven passengers with three rows of seating, offering the same variety of seating arrangements as a full-size SUV or minivan without the bulk or low fuel economy. In line with advanced styling cues, Rondo also now features the addition of standard side-view mirrors with integrated turn signals and a standard EcoMinder indicator, which aids drivers in operating the vehicle in a more fuel-efficient manner by alerting them when they have reached optimum fuel efficiency. A back-up camera also is available as part of the Premium Package, which assists drivers in avoiding objects behind the vehicle while reversing. The 2010 Kia Rondo is available with either a 2.4-liter four-cylinder engine or a 2.7-liter V6. The four-cylinder delivers up to 175 horsepower while the six-cylinder produces 192 horsepower. The four-cylinder comes with a four-speed automatic whereas the V6 is equipped with a five-speed automatic, both mated to an electronically controlled Sportmatic transmission. Standard features include air conditioning, power windows and door locks, a four-speaker AM/FM/CD/MP3 audio system with Sirius Satellite Radio capabilities.

Pricing
New Car Prices & Values ?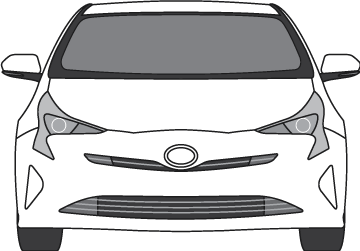 MSRP:

$17,995

Invoice:

$17,650

Destination Charge:

$695

Gas Guzzler Tax:

0
New Car Prices & Values
MSRP
The base MSRP listed in our Guide products are our representations of the Manufacturer's Suggested Retail Price, at the time of introduction, with standard equipment only. Our MSRP excludes taxes, transportation, and destination charges.
Gas Guzzler Tax
Manufacturers of new cars that fail to meet the minimum fuel economy level of 22.5 miles per gallon (mpg) have to pay a "Gas Guzzler Tax". The tax is intended to discourage the production and purchase of fuel inefficient vehicles.
Destination Charge
A destination charge is a fee that comes from the cost of delivering a brand new vehicle to a dealership. Cars have to be prepped for transport, delivered, then prepared for sale at the dealer, so destination fees are an attempt to recoup those costs.
Close

Auto Specs

NHTSA Crash Test Ratings
| | |
| --- | --- |
| Front Overall: | N/A |
| Front/Driver: | 5 |
| Front/Passenger: | 5 |
| Side Overall: | N/A |
| Side Barrier Driver: | 5 |
| | |
| --- | --- |
| Side Barrier Passenger: | N/A |
| Sile Pole Driver: | N/A |
| Side Combined Front: | N/A |
| Side Combined Rear: | 4 |
| Rollover: | N/A |
NHTSA Campaign #:
13V114000
Manufacturer:
Kia Motors Corporation
Report Received Date:
April 01, 2013
Component:
EXTERIOR LIGHTING:BRAKE LIGHTS:SWITCH
Defect Description
Kia Motors Corporation (Kia) is recalling certain model year 2007-2010 Rondo, model year 2007-2011 Sedona, Sorento and Sportage, model year 2010-2011 Soul, model year 2008-2011 Optima, model year 2010 Forte, model year 2007-2009 Amanti, and model year 2009 Borrego vehicles. Originally, in April 2013, Kia recalled 623,658 model year 2007-2010 Rondo and Sportage, model year 2007-2011 Sorento, model year 2007 Sedona, model year 2010-2011 Soul, and model year 2011 Optima vehicles. In September 2013, Kia informed the agency that it was adding an additional 356,719 vehicles to this campaign. The total number of vehicles being recalled is now 980,377. In the affected vehicles, the stop lamp switch may malfunction. A malfunctioning stop lamp switch may cause the brake lights to not illuminate when the brake pedal is depressed or may cause an inability to deactivate the cruise control by depressing the brake pedal. Additionally, a malfunctioning stop lamp switch may also result in intermittent operation of the push-button start feature, affect the operation of the brake-transmission shift interlock feature preventing the shifter from being moved out of the PARK position and cause the Electronic Stability Control (ESC) malfunction light to illuminate.
Defect Consequences
Failure to illuminate the stop lamps during braking or inability to disengage the cruise control could increase the risk of a crash. Additionally, when the ignition is in the 'ON' position, the transmission shifter may be able to be moved out of PARK without first applying the brake. This may lead to unintentional movement of the car which may increase the risk of a crash.
Corrective Action
Kia will send an interim notification to owners in May 2013. When parts are available, owners will receive a second notification and dealers will replace the stop lamp switch, free of charge. Owners may contact Kia at 1-800-333-4542. Kia's recall campaign number is SC098.
Notes
Owners may also contact the National Highway Traffic Safety Administration Vehicle Safety Hotline at 1-888-327-4236 (TTY 1-800-424-9153), or go to www.safercar.gov.

Awards and Accolades
Recommended
Source:
https://consumerguideauto.howstuffworks.com/
Name:
Consumer Guide Automotive
Best Vehicles By Class: Midsize Wagons
Source:
https://www.greenercars.org
Name:
GreenerCars.org
Best Wagons
Greener Choices
FREE Vehicle Search
InfoPay, Inc. (dba GoodCar) is an Approved NMVTIS Data Provider