Vehicle Style: 4dr Sedan 6M
Body Type: Sedan
Body Subtype: N/A
Doors: 4
2011 LEXUS IS Lexus expands choices in its popular IS sport sedan line for 2011, adding a 306-horsepower IS 350 all-wheel drive model and offering a new F Sport Package for the IS 250/350 rear-wheel drive. Revised front and rear styling details sharpen all IS models for 2011. In addition, the IS sedans feature minor interior trim changes. A new front grille and bumper distinguish the IS sport sedans for 2011, while at the rear, the models show a new taillamp cover and revised tailpipe design. The F Sport Package available for the 2011 IS 250/350 RWD takes inspiration from the IS F ultra-performance sedan, combining special suspension and steering tuning and 18-inch wheels with distinctive design touches. Giving the IS 250/350 F Sport Package model a sporty demeanor are a front lip spoiler and rear deck spoiler, plus the 18-inch alloy wheels with a dark super-chrome finish. There is also a matching dark-chrome front grille insert, and a new Ultrasonic Blue exterior color is available in conjunction with the F Sport Package. Inside, special F Sport heated front seats feature a special microfiber insert and leather side bolsters to provide more grip for the driver and passenger during cornering. The IS 250's 2.5-liter V6 engine delivers 204 horsepower and 185 lb.-ft. of torque. The IS 350's 3.5-liter V6 offers a more potent 306 horsepower and 277 lb.-ft. of torque. The Lexus IS models include a standard leather-trimmed interior with 10-way power front seats; some competitive vehicles make a leather interior optional. Bright, clear Optitron gauges and smartly integrated metallic trim, or available Bird's-eye Maple trim, contribute to an elegant yet sporty environment.

Pricing
New Car Prices & Values ?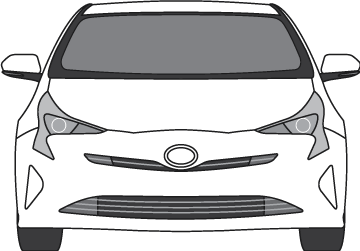 MSRP:

$33,295

Invoice:

$29,966

Destination Charge:

$875

Gas Guzzler Tax:

0
New Car Prices & Values
MSRP
The base MSRP listed in our Guide products are our representations of the Manufacturer's Suggested Retail Price, at the time of introduction, with standard equipment only. Our MSRP excludes taxes, transportation, and destination charges.
Gas Guzzler Tax
Manufacturers of new cars that fail to meet the minimum fuel economy level of 22.5 miles per gallon (mpg) have to pay a "Gas Guzzler Tax". The tax is intended to discourage the production and purchase of fuel inefficient vehicles.
Destination Charge
A destination charge is a fee that comes from the cost of delivering a brand new vehicle to a dealership. Cars have to be prepped for transport, delivered, then prepared for sale at the dealer, so destination fees are an attempt to recoup those costs.
Close

Auto Specs