Vehicle Style: Turbo4 4dr Sedan
Body Type: Sedan
Body Subtype: N/A
Doors: 4
2011 SAAB 9-5 The all-new Saab 9-5 sedan signals the start of a new era for the Saab brand for 2011. Sleek, sophisticated and unmistakably Saab, it combines stand-out looks with advanced technologies and brings a fresh alternative choice to the premium sedan segment. The clean, sculpted shape embraces the purity of Scandinavian design and its dramatic wraparound window graphic echoes Saab's aviation heritage. With frontal styling in a muscular, low-slung stance, the new 9-5 heralds the introduction of a bold, more expressive design language. Inside the spacious cabin, simple forms define its architecture and echo the design purity of the exterior. Compared to its predecessor, legroom is increased both front and rear. The choice of materials, the fit and finish and the tactile quality of the controls all reflect the new 9-5's premium appeal. The driver-focused cockpit is traditional Saab, while its execution is all new. The deep center console sweeps up at a shallow angle around the driver into the main instrument display, which is topped by a neat ventilation zone. The car's ignition, now a start/stop button, remains between the front seats, next to the gear shift. Saab has some 30 years experience in turbocharging engines and the all-turbo powertrain line-up in the new 9-5 further develops Saab's rightsizing engine strategy. The four cylinder choice comprises a 160-hp, 2.0-liter turbo diesel and a 2.0-liter gasoline turbo developing 220 hp. A top-of-the-line 2.8L V-6 turbo, generating 300 hp is offered exclusively with Saab XWD. All transmissions are six-speed.

Pricing
New Car Prices & Values ?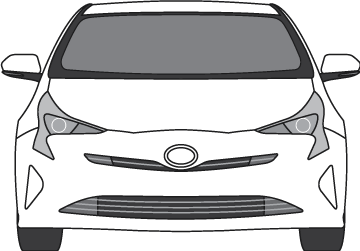 MSRP:

$38,525

Invoice:

$37,176

Destination Charge:

$825

Gas Guzzler Tax:

0
New Car Prices & Values
MSRP
The base MSRP listed in our Guide products are our representations of the Manufacturer's Suggested Retail Price, at the time of introduction, with standard equipment only. Our MSRP excludes taxes, transportation, and destination charges.
Gas Guzzler Tax
Manufacturers of new cars that fail to meet the minimum fuel economy level of 22.5 miles per gallon (mpg) have to pay a "Gas Guzzler Tax". The tax is intended to discourage the production and purchase of fuel inefficient vehicles.
Destination Charge
A destination charge is a fee that comes from the cost of delivering a brand new vehicle to a dealership. Cars have to be prepped for transport, delivered, then prepared for sale at the dealer, so destination fees are an attempt to recoup those costs.
Close

Auto Specs