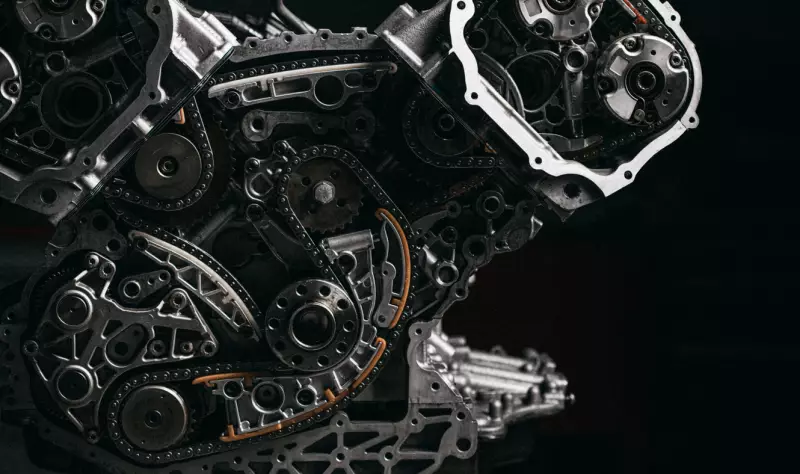 With so many cars out on the roads today, it probably seems like there are countless different engine types moving them around. The truth is that there are only a few different styles of engines in use widely today. That means that if you understand these different types of car engines a bit more, you'll understand what most vehicles are equipped with. Car engines are incredibly complicated, but knowing how one type is different from another is a good place to start when comparing vehicles.
Overviewing the Types of Car Engine Configurations
Millions of vehicles drive on the roads today. Many rely on internal combustion engines, but other engine types exist too. It's important to know how Teslas differ from Priuses and how both of those vehicle types are different than most standard Hondas, Chevys, and Fords that you see driving today. There are three major types of vehicle power configurations today, and each is viable in the right circumstances.
Internal-Combustion: Internal-combustion engines have their name because they suck in fuel vapor and oxygen and burn it to create a powerful mini-explosion that's termed combustion. These engines cycle through phases of pulling in oxygen and fumes, burning that fuel and air mixture up, and removing the waste gases to smoothly generate power and move your vehicle down the road. Internal combustion engines have been installed inside vehicles for over 100 years. These engines power most modern vehicles, and even alternatives like hybrids come with a small internal combustion engine still.
Electric: Electric car motors rely on a large set of batteries for power, an inverter, and one or more electric motors, usually positioned near the wheels of the vehicle. These motors draw their operating power from inverters that convert DC power from the battery bank to high-current AC power that turns the motors rapidly. Electric vehicles are known for having huge amounts of torque and for offering excellent acceleration, but most have a limited range when compared to internal combustion vehicles.
Hybrid: Hybrid vehicle configurations are the most interesting because they move using electric motors but rely on an internal-combustion engine to recharge their batteries back to full capacity as you drive. When using a hybrid vehicle like a Prius, your vehicle will use battery power and replace battery power at nearly the same rate. A hybrid is more efficient because it erases most of the issues internal combustion engines have. These vehicles are much more complicated than electric or internal combustion vehicles, though.
Exploring the Different Types of Engines Using Internal Combustion
Internal combustion engines are incredibly common in modern vehicles. You'll find them more than any other type. Most vehicles today have internal combustion engines. Something standard like a Honda Accord has a gas-powered engine, but so does a Prius. If you learn about each of the different engine configurations possible on these vehicles today, you can understand their differences and what you're getting from a vehicle depending on which engine type it's equipped with.
V-Shaped Engines: V-Shaped engines are still the most common type on modern vehicles. They are slowly being replaced on some modern vehicles, though. Engine models like the V6 or V12 are used on large vehicles that need tons of power. They're desirable because they're compact. These engines have cylinders that alternate their direction to form a V-shape, and that's where they get their name. A V-shaped engine is difficult to maintain and quite expensive. People get them for their power, but that compact power comes at a cost.
In-Line Engines: In-line engines are common on smaller cars and other lightweight 4-cylinder vehicles. These engines were first used on Model-T Fords starting as early as 1908, and they have been refined and improved substantially since then. Today, in-line engines are lightweight, efficient, and cost-effective. These engines produce considerably less power than V-shaped engines, but they work well for vehicles with less significant engine demands.
Flat Engines: Flat engines are similar to V-shaped engines, but the cylinders alternate in completely different directions, creating a flat line of cylinders. Flat engines are also called Boxer engines. They are used on Porsche, Jaguar, and other high-end vehicles. These engines consume large amounts of space compared to V-shaped models, but they deliver a low center of mass and offer an excellent balance that makes them ideal for high-performance driving situations.
Rotary Engines: Out of the different types of car engines, rotary is the rarest and most difficult to find. They're incredibly durable and simple to understand, but they're normally used in aircraft and rarely used on cars. Rotary engines have cylinders that move in a star pattern. They feature a crankshaft in the center and work with a unique rotation you won't see from other engines. This gives the engine a circular shape. Rotary engines are normally large circles, and they're commonly used to drive propellers on small aircraft. Some vehicles in the 1970s came equipped with rotary engines, including the Mazda RX-500 and the Mercedes Benz C111. If your car has a rotary engine, it will be hard finding a qualified mechanic. You'll travel farther to have engine work done. This is the main reason you don't want a rotary engine.
Choosing a Vehicle Based on its Engine Type
You likely don't understand everything about engines. With your basic knowledge, you can pick based on key engine differences, though. Use the new knowledge you have to make better decisions. Many people don't, but you should consider the engine type before purchasing a vehicle. Use your knowledge of engines to decide whether a vehicle is a good fit or not. You should also look closely at how well the vehicle was maintained and consider looking at a car history report to learn more about the vehicle that the seller isn't telling you. With all the various engine data, you'll understand what to expect from your next vehicle.
Different vehicles rely on different engines. There isn't one best engine for everyone. Each person will have different needs. By knowing more about the specific engine variants, you can choose a vehicle you're happy with.