How to Sell My Car - Tips and Best Practices
It's no secret that cars are expensive. Not only do you have to worry about the initial purchase price, but you also have the hassle of things like gas, insurance, and maintenance. So, it's no surprise that many people choose to sell their car when they're ready to begin the car-buying process for a new vehicle. But, selling a car can be a daunting task. You have to find the right buyer, negotiate a fair price, and deal with all the paperwork. If you're not prepared, you could end up losing money on the sale. Here are some tips on how to sell your car. From setting the right price to advertising your vehicle, we'll make sure you're ready to get the best deal possible.
How Car Selling Works
When you're ready to sell your car, there are a few things you should do to prepare. First, you'll want to gather up all of the necessary paperwork, including the title and registration. Next, you'll need to clean out the car and make any necessary repairs. Once your car is in good condition, it's time to start marketing it.
There are a few different ways to go about selling your car. You can sell it to a private party, through a dealer, or online. Each option has its own set of pros and cons, so it's important to choose the one that's right for you.
Private Party Car Sales
If you decide to sell your car privately, you'll need to take care of all the advertising and negotiating yourself. This can be time-consuming and stressful, but it will allow you to get the most money for your car. You will want to make sure you take pictures that show the car's condition. Include pictures of the inside and outside of the vehicle, the odometer, and any imperfections it may have. Just make sure to blur out the license plate if you put the pictures online.
Sell Your Car to a Dealership
Selling through a dealer is often the easiest option. They will handle all the paperwork and marketing for you and usually give you a trade-in value for your car. However, they will also take a cut of the final sale price, so you won't get as much money for your car this way.
Online Car Sales
Selling your car online is a great way to reach a large number of potential buyers quickly and easily. A variety of websites specialize in selling cars, so finding one that's right for you should be easy. You can look at AutoTrader, Craigslist, Facebook Marketplace, and more. The downside is that you'll likely have to pay a listing fee, which varies based on the website.
Getting Your Car Ready to Sell
When you've decided to sell your car, there are a few things you need to do in order to get it ready. First, you'll want to clean it out - both the inside and the outside. This will help it look its best when potential buyers come to take a look. You'll also want to make sure any necessary repairs are taken care of before selling. This can help you get a better price for your car.
Finally, you'll need to gather all the necessary documents, like the vehicle title and registration. If you cannot find your car title, you can get a duplicate by visiting the DMV. You may also want to consider running a vehicle history report. This can give potential buyers peace of mind knowing that they're getting a quality used car.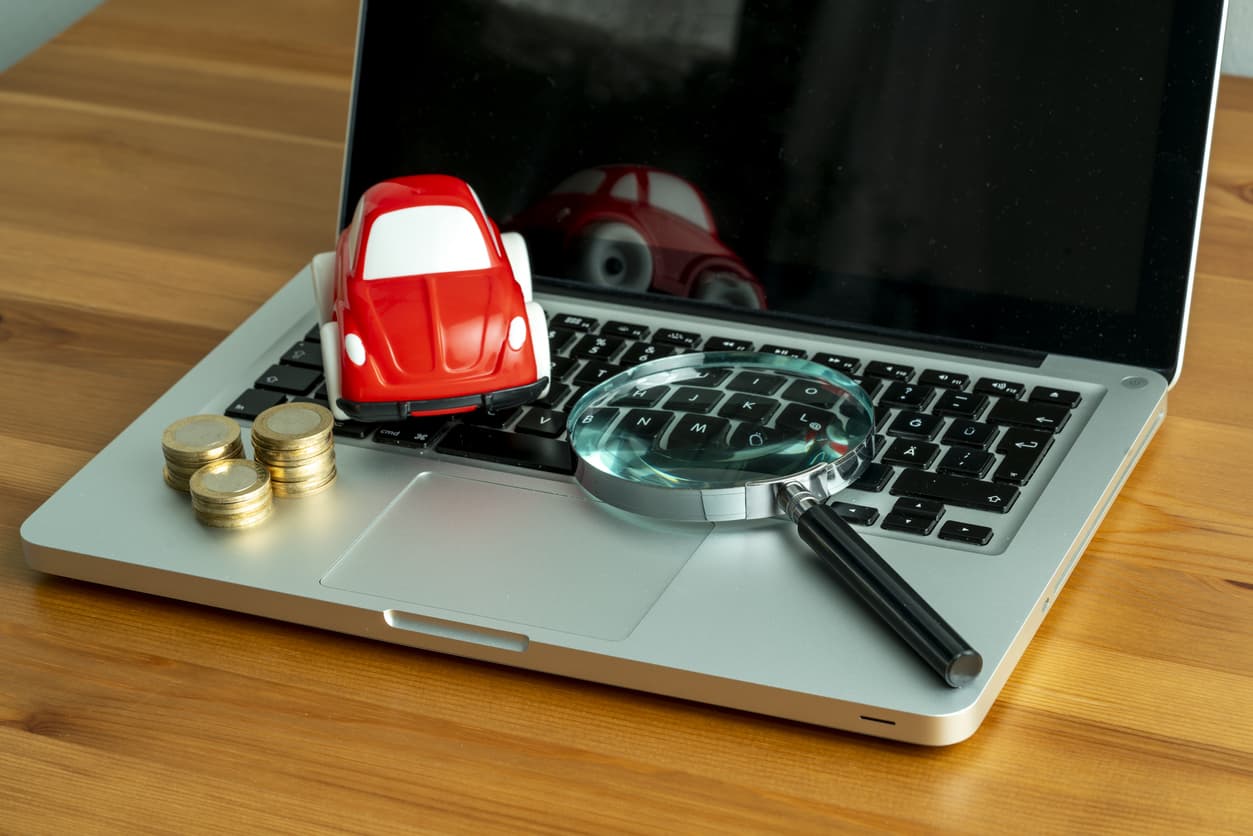 Want to find a vehicle history by VIN?
To run a vehicle history report by VIN or license plate, turn to the GoodCar Vehicle History Lookup Tool
Give it a Try!
Vehicle History Lookup
Selling Privately
If you're planning to sell your car privately, there are a few things you should keep in mind. First, it's important to be aware of the needs that come with selling to a private party, like considering a cash offer instead of financing, setting up a test drive for a prospective buyer, or providing them with a bill of sale for the purchase. Secondly, offering a vehicle report can help boost trust with potential buyers.
On the plus side, selling privately typically allows you to command a higher price for your car. You also have more control over the sale process, including setting your own terms and conditions. Unfortunately, private sales can be more time-consuming than trading in your car to a dealership.
On the downside, private car sales can be more challenging than trade-ins. You'll need to invest time and effort into marketing your car, negotiating with buyers, and handling all the paperwork yourself. There's also the risk that buyers will try to lowball you or back out of the deal entirely.
One way to help overcome some of these challenges is to offer a vehicle report with your listing. This helps show potential buyers that you're being transparent about the condition of your car and builds trust between you and the buyer.
Selling to a Dealer
When you sell your car to a dealer, they will typically offer you less than the car is worth, leaving you to haggle back and forth until you agree on a price. However, selling to a dealer can be a quick and easy way to get rid of your used car. Once a dealership buys your car from you, they will often fix any repairs and then resell the vehicle. If the vehicle was in good condition and newer with few miles, they may offer it as a certified pre-owned with a warranty to new buyers. If you are looking for the best price for your car, you will likely need to sell it privately. However, this can be a more time-consuming process.
Selling Online
If you're looking to sell your car, you may be wondering how it works, or if selling online is the right move for you. There are a few things to consider when making your decision.
The
pros

of selling online include:
You can reach a wider audience than you would if you were selling locally, many of which will already have their lender lined up so they know what they can afford.
You can list your car on multiple sites to increase your chances of finding a buyer.
You can control the price of your car and negotiate with buyers directly.
The
cons

of selling online include:
You may have to deal with more tire-kickers and lowball offers than if you were selling through a dealership.
It can be time-consuming to manage listings on multiple sites.
You will likely have to arrange shipping or transport for the buyer if they're located too far away to come to pick up the vehicle themselves.

There are a few different ways to find your car's value. The most common way is to look up the Kelley Blue Book (KBB) value. This is the value that dealerships typically use when determining trade-in values. Fair market value takes into account things like recent sales of similar cars in your area, as well as any special features or amenities that your car has.
Cash value is what you could expect to get if you sold your car outright to a private buyer. Trade-in value is what a dealership would give you for your used vehicle if you were trading it in towards the purchase of a new one. Keep in mind that trade-in values are usually lower than the fair market or cash values because the dealership needs to make a profit on the sale of the new car.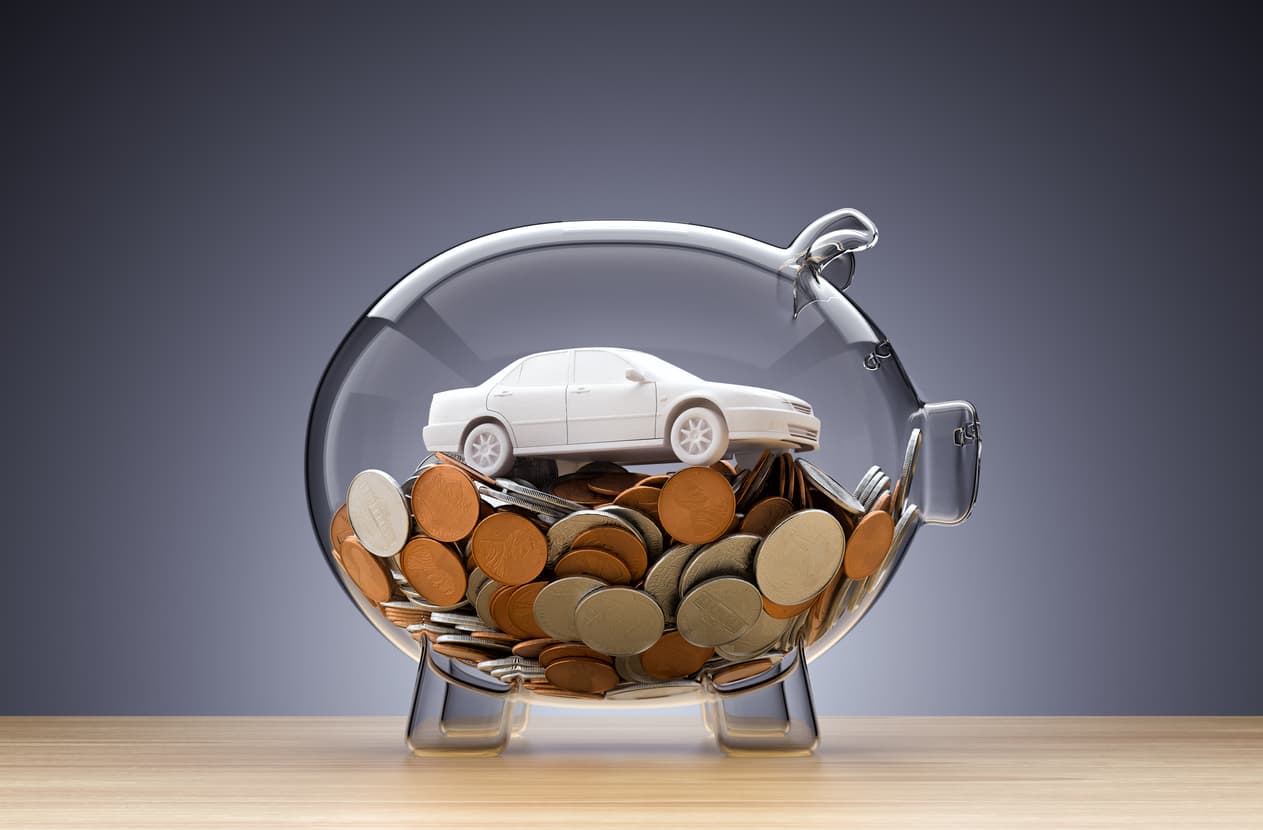 Want to know your car's residual value?
If you are looking to determine your car's residual value, use the GoodCar vehicle residual value lookup tool found
Give it a Try!
Vehicle Residual Value Lookup
Trading in Your Vehicle
When you're ready to move on from your current vehicle and purchase a new vehicle, you may be considering trading it in at a dealership. This can be a convenient way to sell your car, but it's important to know the pros and cons before making a decision.
One of the biggest advantages of trading in your car is that it's usually quick and easy. You can often do it all in one day, without worrying about finding a buyer or haggling over price. However, this convenience comes at a cost – dealerships will typically offer you less than your car's worth.
If you decide to trade in your car, make sure you do your research ahead of time and know what value to ask for. It's also important to be prepared to negotiate. Remember that the salesperson is trying to get the best deal for the dealership, not for you. Be firm but fair, and don't be afraid to walk away if you aren't getting the offer you want.
Let GoodCar Help You Sell Your Car Online
If you're thinking about selling your car, there are a few things you need to do in order to get the most money for it. First, research the value of your car and find out what similar models are selling for. Next, clean and polish your car so it looks its best. Finally, take good care of all the paperwork associated with the sale. By following these simple tips, you can maximize your chances of getting top dollar for your car.
Get a Full Vehicle History Report