4 Best Places to Sell a Car Online for Top Dollar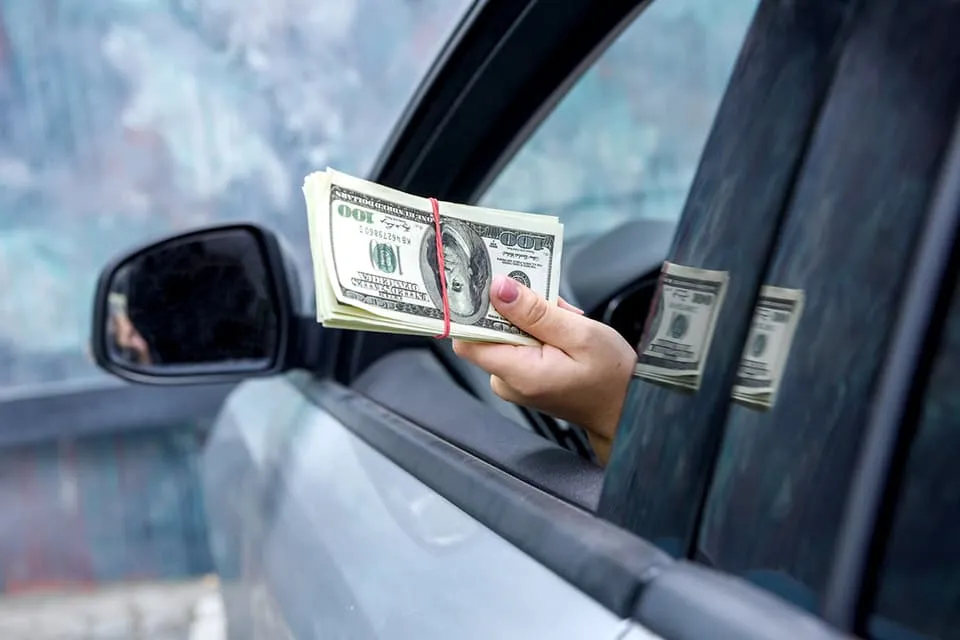 You want to sell your vehicle for the highest price possible but also want the convenience of an online transaction. Luckily, there are plenty of places on the internet where buyers and sellers can look at vehicle inventories, negotiate prices, and find the deal that's right for them. Let's look at the four best places to sell your car online and what you should do before you list your car for sale.
Where to Sell a Car Online
Carvana
Carvana is one of the best online car-selling sites, offering buyers and sellers a way to trade their used cars safely. Carvana also allows you to easily share details between you and interested parties and has one of the fastest offer times of any online car marketplace.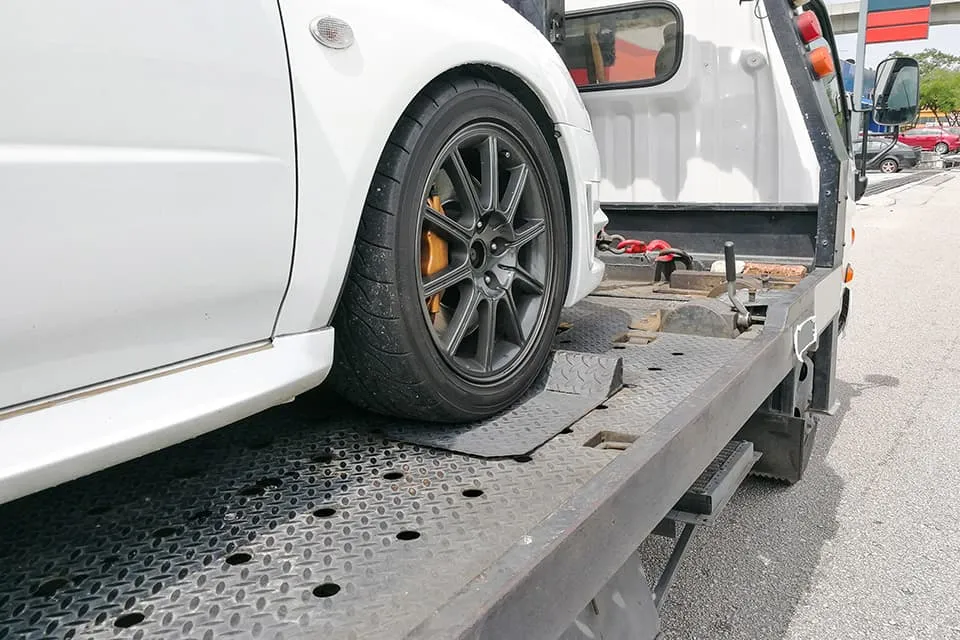 The benefits of using Carvana include:
Two Minute Offers: Carvana claims you can get an offer on your vehicle in as little as two minutes. All you have to do is enter the information about your vehicle, and Carvana will do the rest.
Vehicle Pick-up is Free: Once your car sells, Carvana will reach out to schedule a time for that vehicle to be picked up for free. You can even choose the pick-up location, and the entire service is contactless (meaning you do not have to interact with an agent physically).
Offers Last for Seven Days: Because you'll need time to compare the offers you receive, Carvana gives you a whole week to consider each one.
AutoTrader
One of the oldest vehicle sales organizations, AutoTrader is still one of the best sites to sell a car online. AutoTrader has transitioned seamlessly from its offline paper sales newsletters to a sleek online website where you can trade in, sell, or buy any available vehicle.
The benefits of using AutoTrader include:
Use Up to 30 Photos of Your Car: One of the most important parts of selling your vehicle online is clear and comprehensive photography, and AutoTrader allows you to use up to 30 photos with each listing. More photos usually mean a faster car sale, and well-taken photographs can showcase each section of your car to potential buyers.
Free Listing Renewals: While uncommon, some cars may not sell immediately. With many other sites, you will need to pay to renew your ad, and if your vehicle is on the market for months, this can become costly. With Autotrader, listing renewals are entirely free for up to a year.
Large Pool of Car Buyers: Because of the name recognition and storied history of AutoTrader, many buyers tend to go to their services first when looking for a used vehicle. A higher number of buyers means quicker sales; if you are looking to unload your car fast, AutoTrader is one of the best services you could choose.
Facebook Marketplace
On the private sale side, Facebook Marketplace is quickly growing to be one of the best websites to sell your car in your local area.
The benefits of using Facebook Marketplace include:
Ability to Sell to Specific Groups: Because Facebook has many communities separated into their own groups, you can target these groups specifically to help expedite the sale of your vehicle. If your car tends to do better with a specific audience, like classic car enthusiasts, you can post within these groups to find interested buyers.
More Information About Buyers: With many online car marketplaces, the information you get about a potential buyer will be limited. With Facebook Marketplace, each buyer will have their Facebook profile attached to their offer. You can learn more about them and filter out anyone who seems like they may be attempting to scam you.
Free Listing: As opposed to other sites that will charge you for renewals or only offer a free listing for a certain period of time, you won't pay anything to list your vehicle on Facebook Marketplace.
CarMax
CarMax offers a less stressful way to sell your car online, streamlining certain aspects of the car-selling process like haggling. They also tend to offer a bit above market price for certain vehicles.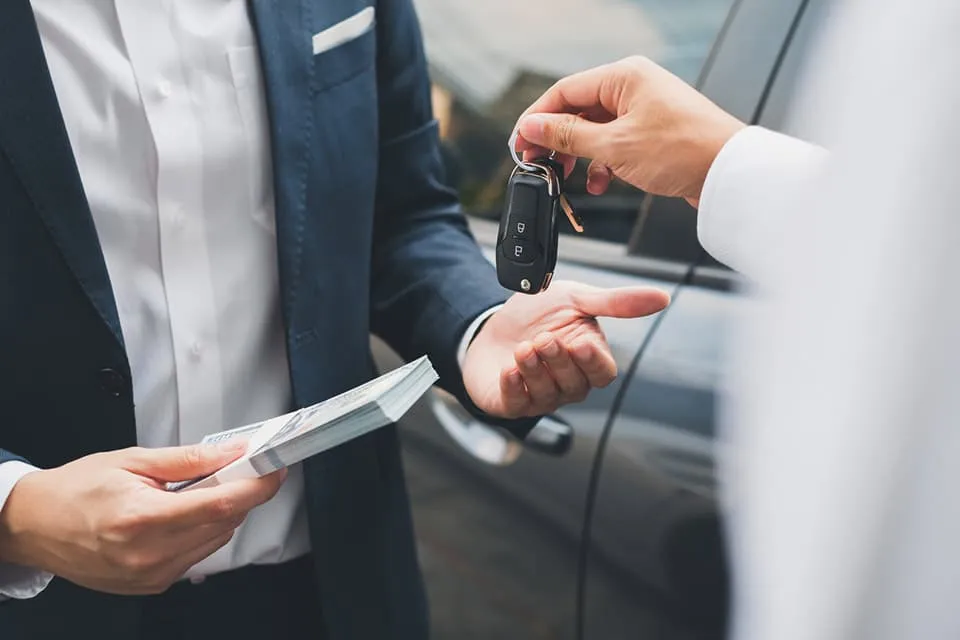 The benefits of using CarMax include:
No-Haggle Policy: CarMax simplifies the car-trading process by instituting a "no haggle" policy, meaning that there is no bartering up or down on price. This policy is great for those who don't want to deal with someone trying to talk them into accepting less money for their car.
Will Buy Your Car: If your car is in demand and meets the proper specifications, CarMax will personally purchase your vehicle. They'll request an inspection, and if your vehicle passes, you can get a quote for what they are willing to offer.
Physical Locations: If you want to do business in person, CarMax has physical locations across the U.S. This can be good for those who want to sell their car directly to CarMax, as you'll need to take it in for an inspection.
What Should I Do Before Selling a Car Online?
Before selling your car on any of these sites, you'll want to get all the information you can about your vehicle. The best way to do this is with a vehicle history report. A vehicle history report can show you all kinds of valuable information about your car, including:
Title Records
Junk/Salvage Records
Insurer "Total Loss" Records
Pricing
Sales History
Problem Checks
Auto Specs
Location History
NHTSA Crash Test Ratings
NHTSA Recalls
Awards and Accolades
Manufacturer Information
A potential buyer will likely get a vehicle history report on your car. If there are aspects of your vehicle's history you aren't aware of, they will be in a better position to negotiate a lower price. By getting your own report, you can accurately assess the value and condition of your vehicle. A report can also help you find hidden damage or recalls that you've missed; sending your vehicle in for repairs can get an even higher price when you sell it.
FREE Vehicle Search
Accidents
Problem Checks
Title Records
Recalls
Values
Specs
InfoPay, Inc. (dba GoodCar) is an Approved NMVTIS Data Provider