Used Car Buying Guide: What to Look For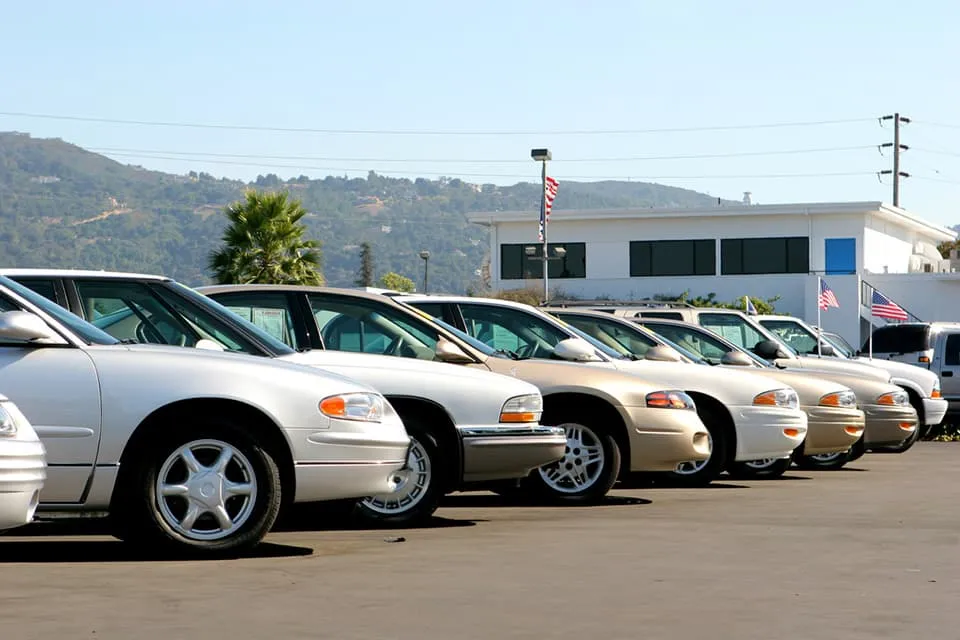 Everyone has their dream car in mind, but unfortunately, we can't all have the dream budget to pay for it. Luckily, purchasing a new vehicle isn't your only option. If you want to increase your odds of getting a great car for a reasonable price, it's almost always better to buy used. But it's not as simple as opening the classifieds and picking a car that looks decent. Before you begin your car-buying journey, you'll want to take the time to research as much as possible.
What to Check When Buying a Used Car
If you are wondering what to look for when buying a used car, look no further. We've compiled a list of everything you should check before settling on your new transportation. If you want to get the best deal possible, you'll need to vet a car thoroughly; moving too fast can lead to mistakes, and with car scams on the rise, it's best to be careful.
Used Car Buying Checklist
Decide on Whether You'll Buy, Lease, or Loan
There are a number of ways you can finance your car, each tailored to your specific budget or lifestyle.
Buying: If you have the cash on hand and don't want to deal with payments, then buying your car outright may be the best choice. This does require a larger initial budget, but can often save you money on the interest you may pay through a loan or lease.
Leasing: A lease allows you to essentially "rent" a car for a set period of time, making monthly payments that accrue small amounts of interest. Leasing is a good choice for those who aren't sure what type of car they want to have long-term, or just enjoy trying a new vehicle out every couple of years. This isn't a great choice for those with poor credit, as the interest can make your monthly payments exorbitant.
Getting a Loan: If you decide to go through a lender to finance your car, you'll make monthly payments just like you would with a lease. The major difference being that at the end of your loan, you'll be the legal owner of your vehicle. This option works best for those who want to own a car but don't have the money to buy the vehicle outright. You can calculate your loan payments ahead of time with the free loan calculator offered by GoodCar. That way you can see if a car fits your budget before finalizing your terms.
Select Your Ideal Car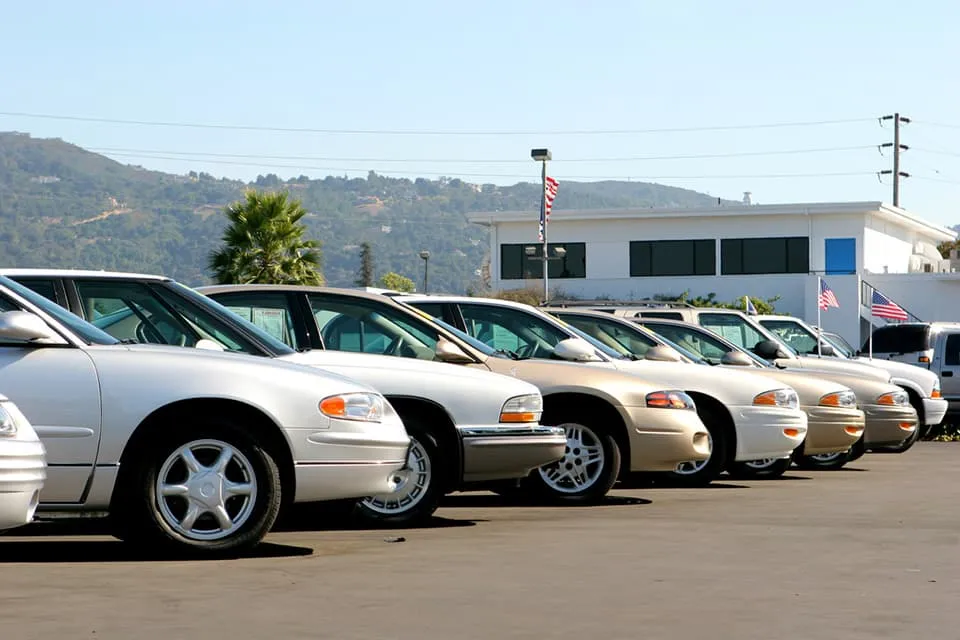 The search for a used car begins with determining what type of vehicle you are looking for. Think back to that dream car, and break down which elements are "wants" and "needs". You should factor in what type of activity you'll use the vehicle for, and what sort of distance you'll need to drive. This is especially important with a lease, as some have mileage limits placed within your terms.
Other features to consider include:
Climate Control
Type of Drive (FWD, AWD, etc)
Safety Features
Number of Seats
Gas Mileage
Age of Car
Color
Interior Accessories
Choose a Dealership or Private Seller
Once you choose your method of financing and determine what kind of car you want, you'll need to select where you'll get your car from. If you choose to go through a private seller, there are several places you can check to find prospective used vehicles. Three common places for sellers to list their cars include:
Online Vehicle Marketplaces
Classified Ads, either Online or In-Print
Through Members of Your Local Community
You'll also want to think about how far you'll need to travel to meet your private seller. If someone has your ideal car but it's a thousand miles away, it may be best to compromise and find something closer. If you simply must have a certain car, factor in how much traveling to get the car would increase your overall price.
If you want a lease or loan, you'll likely need to go through a dealership. Research several dealerships in your area, comparing reviews and finding which you believe will be the most trustworthy. If you can, visit the dealership and browse the stock. Seeing the cars beforehand will make your vehicle research a lot easier.
Get a Vehicle History Report
Once you've picked out the place you'll get your car from, and you have access to the VIN number, it's always a good idea to get a vehicle history report. These reports are quite comprehensive, and can show you the details you'll need to get the best possible deal on your used car. A vehicle history report will include:
Title Records
Junk/Salvage Records
Insurer "Total Loss" Records
Pricing
Sales History
Problem Checks
Auto Specs
Location History
NHTSA Crash Test Ratings
NHTSA Recalls
Awards and Accolades
Manufacturer Information
You can also use this information to ensure you aren't falling victim to a scam. Checking the accident history and title records for a car can show whether the seller is the actual owner, or just someone posing as the owner to sell the car illegally. You can also verify important details like the mileage to see if the car has been subject to any tampering, like odometer rollback.
Negotiate and Finalize Terms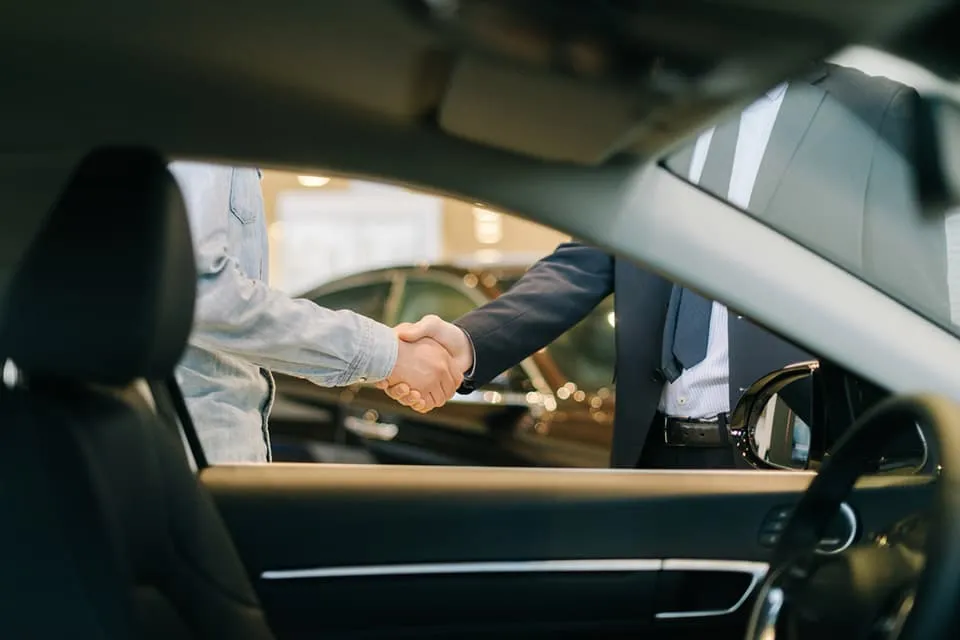 In most cases, the purchase price or monthly payments you'll make are subject to negotiation. This is where your vehicle history report comes into play; walk through the vehicle's details and see if they match up with the seller's asking price. You'll also want to make sure you test drive the vehicle, to prevent the purchase of a lemon car.
Once all negotiations are complete, you can finalize the terms of purchase or lease. It's especially important when getting a used vehicle from a private seller to make sure they have the car title and a bill of sale. After all of the documents are in order and you've signed the paperwork, you are good to go! All you have to do is start driving and keep up with your financing plan.
Make Payments and Maintain Your Car
One of the most important parts of any financing plan is on-time payments and car maintenance. On-time payments will prevent you from defaulting on your loan, which can result in a car repossession. This can have a massive effect on your credit, and make it difficult to get another car in the future.
As far as maintenance goes, it's always a good idea to take your vehicle in for routine maintenance. Not only that, but many leases will require you to return the vehicle in a certain condition or be subject to fines. No matter what type of financing plan you have, keeping your car maintained will always save you money in the future.
Used Car Frequently Asked Questions
What is the Best Guideline Before Purchasing a Used Vehicle?
There are several guidelines you should follow when purchasing a used vehicle.
Make sure the seller is trustworthy
The seller should always have a car title and bill of sale
Test drive the car whenever possible
Negotiate to get the best possible deal
Get a vehicle history report to avoid scams
You'll need to do as much research as you can before purchase to get a good deal on a used vehicle. This will not only help you negotiate a better price, but also avoid buying a vehicle that has major issues or high mileage.
How Many Miles is Too Many Miles when Buying a Used Car?
The mileage you choose to accept with your used vehicle is ultimately up to you. Usually, you'll want to find a car that has been driven under 100,000 miles, but that depends heavily on who manufactures the car and what condition it is currently in. Some vehicles can be dependable for 200,000 or 300,000 miles if properly maintained, and you can often get a much better deal on a high mileage car. Be wary though; the higher the mileage, the higher odds the vehicle will need serious repairs.
How Do I Know if a Car is Good to Buy a Used Car?
The best way to know if a car is good is to take the vehicle to a licensed automotive professional. Having a full inspection can reveal many issues that may have gone missed during previous maintenance, and can help verify whether the seller is being honest about the vehicle's condition. If it isn't possible to get the car inspected, you can get a vehicle history report to see important data about the car's history.
What is the Most Important Factor When Buying a Used Car?
One of the most important factors when looking at a used car is the mileage. While the age of a vehicle can often factor into its condition, many older vehicles will sit without being driven for many years. Mileage is the best way to determine the level of wear and tear a vehicle has experienced, and how soon it may need repairs. Be cautious when purchasing a high mileage vehicle, and always negotiate for the best price possible. The higher the mileage, the more frequent maintenance the car will likely need.
FREE Vehicle Search
Accidents
Problem Checks
Title Records
Recalls
Values
Specs
InfoPay, Inc. (dba GoodCar) is an Approved NMVTIS Data Provider