Buying a Car Out of State: All You Need to Know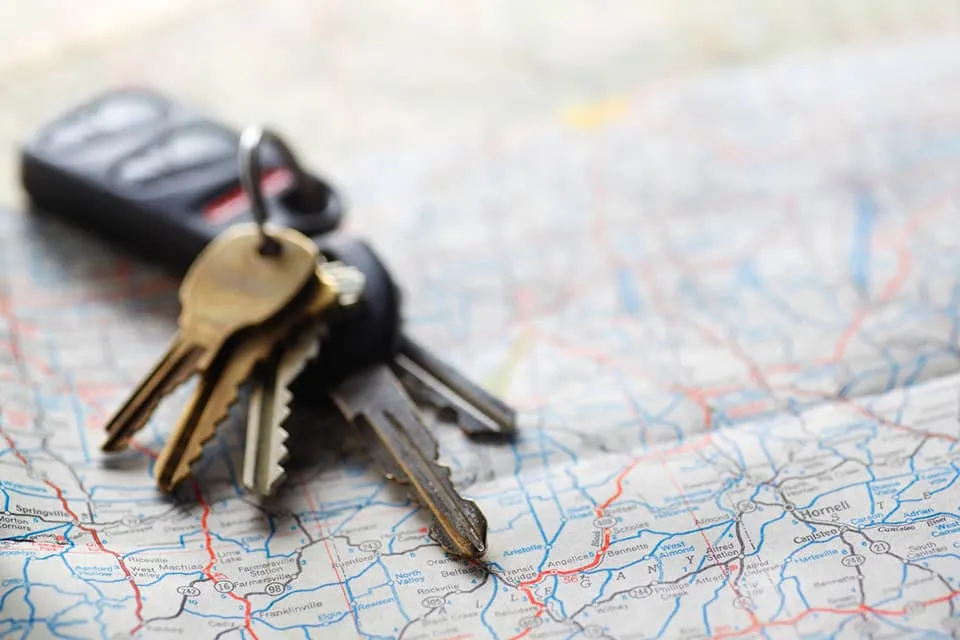 While not ideal, buying a car out of state is sometimes necessary. You may be looking for a specific make or model, a classic car only available in another state, or you've found a great deal worth traveling for. Whatever the reason, there is a slightly different process to buying a car out of state vs. in-state.
How Does Buying a Car Out of State Work?
5 Steps to Follow
Buying a car out of state isn't overly complicated and involves a few quick steps. You'll need to do some research upfront, but the time is often worth it in the long run. Buying an out-of-state car can mean getting a lower price or a rare vehicle you may not be able to acquire anywhere else.
Step #1: Check the State Laws
Each state has its own separate set of laws governing how vehicle purchasing must be conducted; this can mean different taxes, various inspections, and specific procedures to follow during purchasing. California, for example, requires strict emissions testing. If you buy a car in another state that doesn't need these emissions tests, you may find that it doesn't pass the requirements when you bring it home.
Regarding taxes, some car-buyers believe they will have to pay sales tax in the state where they purchase the vehicle. This isn't true; for the most part, you will pay sales tax in the state where your vehicle is registered. You also may need to pay shipping costs if you plan to have the vehicle delivered to you. If you plan to drive yourself, it's best to look into getting a temporary registration card in case you are pulled over.
Step #2: Make Sure the Car is Worth it
If you are going through the trouble of shipping a vehicle or driving one back from out of state, make sure it is worth the time and effort. Make a list of the features you want in your vehicle, taking special care to match them to the purpose you have for the vehicle. If you plan to drive the car frequently for work, you'll want to ensure it is particularly comfortable and has low mileage. Classic or rare cars may also be a reason to travel out of state; if the vehicle isn't widely available, chances are you'll have to travel to get it.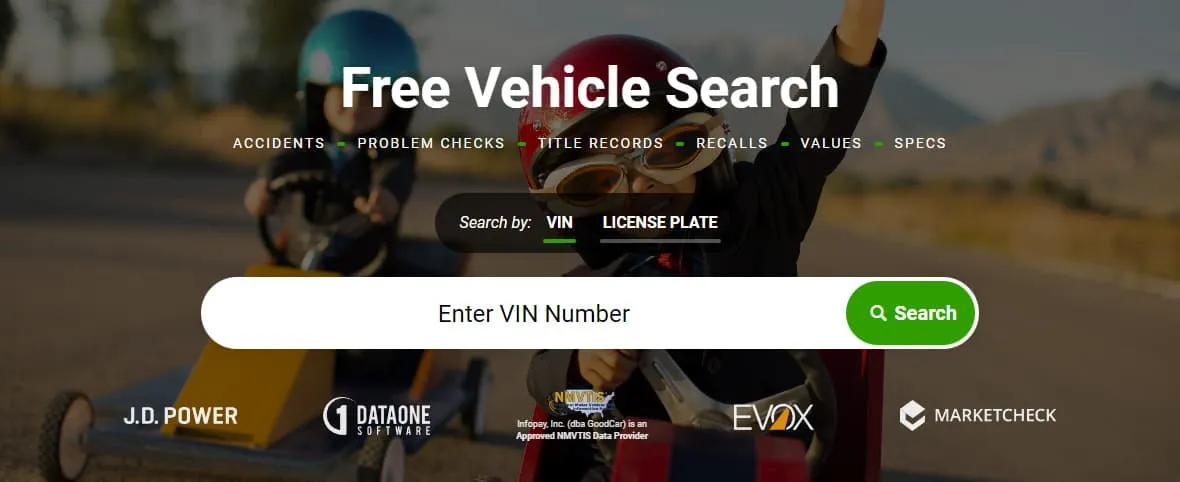 You should also run a vehicle history report before finalizing your purchase or retrieving your car. A vin lookup report can show you valuable details about any available vehicle, including:
Title Records
Junk/Salvage Records
Insurer "Total Loss" Records
Pricing
Sales History
Problem Checks
Auto Specs
Location History
NHTSA Crash Test Ratings
NHTSA Recalls
Awards and Accolades
Manufacturer Information
This information can help you verify whether the seller is honest about a car's condition. Unscrupulous sellers may obscure specific details about a car's history to help artificially raise the price, allowing them to offload a possibly junked car for well above its actual value. By getting a vehicle history report and comparing the details to the ones provided by the seller, you can ensure that the out-of-state trip is worth it.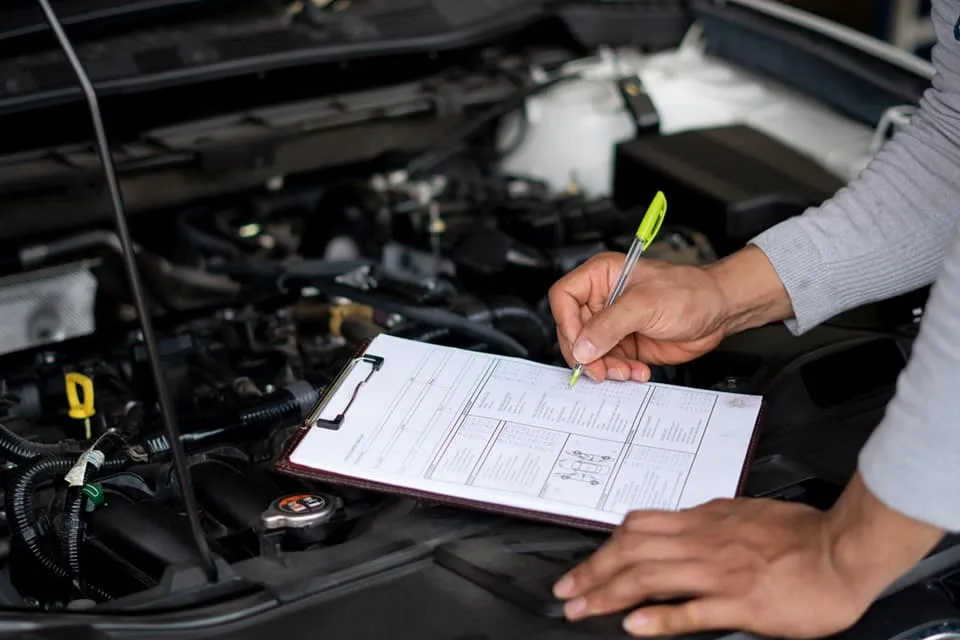 Step #3: Get an Inspection
If possible, get the car inspected before you buy it. For the same reason you'll want a vehicle history report, getting an inspection is a great way to confirm that the car is fit to drive. Failing to get an inspection can be dangerous; if a vehicle has hidden faults or needs immediate repairs, it may break down during travel. You may wind up stranded outside of your home state, and you may even sustain injuries.
Step #4: Once the Car is Purchased, Pay All Associated Taxes
After you have paid for the car and brought it home, promptly pay the sales tax. You can go through a local dealership, your accountant, or the Department of Motor Vehicles to find a way to complete this payment. The DMV will also help you find what you'll need to do to get the vehicle certified by the state. This will likely involve emissions tests or safety inspections.
Step #5: Bring the Appropriate Documents to the DMV
While you are at the DMV to figure out your tax payments, you can also bring all the documents you need to register your vehicle. Depending on your state, you'll need:
Photo I.D.
Proof of Residence
Bill of Sale
Inspection Documentation
You will need to complete this registration within a certain amount of time after returning to your state. The timeframe can differ from state to state, but it is often within the first 30 days. You will also need to get an insurance policy to legally drive the vehicle, as well as a valid driver's license.
Buying a Car Out of State Frequently Asked Questions
Is it Hard to Learn How to Buy a Car Out of State?
Not at all: buying a car out of state is similar to buying one within your state, with a few minor differences. Instead of buying a car close to home, you'll need to find a way to transport the vehicle to your house. You'll need to get a temporary registration if you are driving the car from somewhere out of state. This allows you to legally drive the vehicle until you can get more permanent registration. You'll also need to pay sales tax on the vehicle once you return home. While it may seem logical that you would pay sales tax in the state where you purchased the vehicle, this isn't so; you will owe that tax to the state where the vehicle is registered.
Is Buying a Car in Another State Legal?
Buying a car in another state is perfectly legal, as long as the seller is the legal owner. Make sure that anyone selling a car out of state has the vehicle's title and registration; this allows you to confirm they are the owner. Without these documents, it's possible that the seller acquired the car illegally. Purchasing a stolen car is illegal, and even if you are unaware of the vehicle's origin, it can get you in trouble. You'll need to ensure that the seller you choose is trustworthy, so you can be confident you don't fall prey to a car-buying scam.
Is Buying a Car Out of State Cheaper?
Buying a car out of state can sometimes be cheaper, but that depends on the prices you find provided by sellers. One of the main reasons car-buyers look outside of their state is to find better deals. Someone may offer the exact vehicle you want at a better price, but they may be a decent distance away. You'll need to compare the cost of transporting or driving the car back to your home state against the cost of getting the vehicle from a local dealership.
How Do I Register a Vehicle I Bought Out of State?
The process to register a vehicle is the same whether you buy it in or out of state; the only difference is the documents you provide to the DMV. You'll need proof of purchase from the out-of-state seller, a valid I.D., car insurance, and you'll have to pay all associated fees. You may also need a temporary registration in another state if you plan to drive the car home yourself. A temporary registration can help you remain street legal during transportation; once you get home, you'll replace this with a permanent registration through your local Department of Motor Vehicles.
FREE Vehicle Search
Accidents
Problem Checks
Title Records
Recalls
Values
Specs
InfoPay, Inc. (dba GoodCar) is an Approved NMVTIS Data Provider