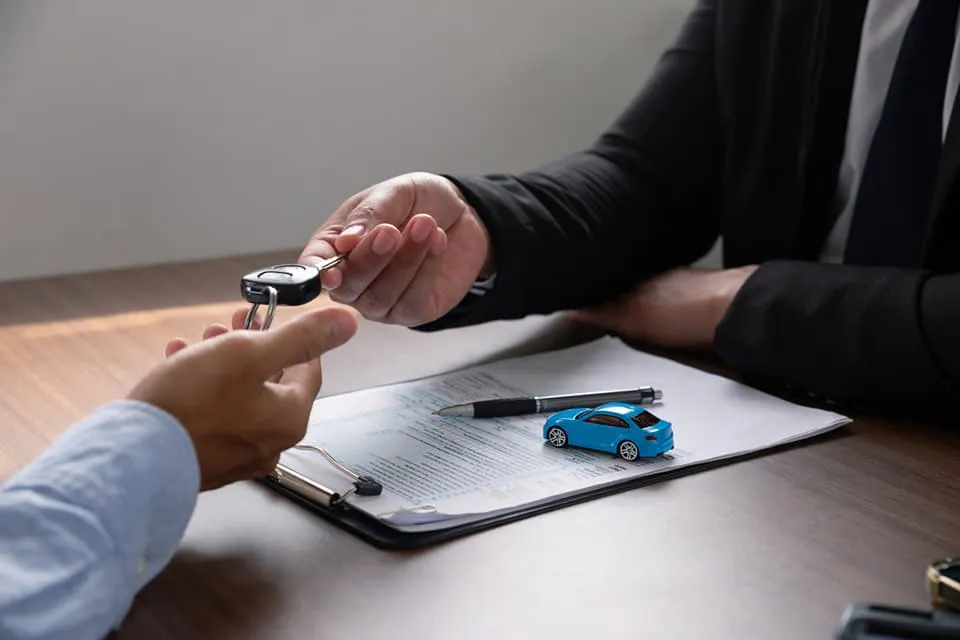 Owning a car doesn't necessarily mean paying cash for a car. Between 85% and 90% of all car buyers purchase their cars using financing. What does financing a car mean? Like any type of loan, auto financing allows you to borrow the amount you need for a new car using a repayment term with interest.
The perk of financing a car over an option like leasing is that you will fully own your car once your car loan is paid off. You're free to drive it into the ground, sell it for capital toward your new purchase, or pass it on to a family member. Of course, dipping your toe into the world of financing a car can still be intimidating even though this is a very common practice. Take a look at everything you ever wanted to know about financing a car.
How Do You Finance a Car?
There are actually many different channels for obtaining car financing. You just need to find one financial institution willing to lend you the amount you need. The options people use for car financing include:
Local banks
National banks
Credit unions
Online lenders
Financing companies
Car dealerships
Shopping for an auto loan is very similar to shopping for something like a home mortgage. You can look at rates and terms from different lenders to make an informed decision. Different lenders also have different requirements regarding income and credit score to be approved.
Do You Have to Have Financing
Before You Visit Dealers?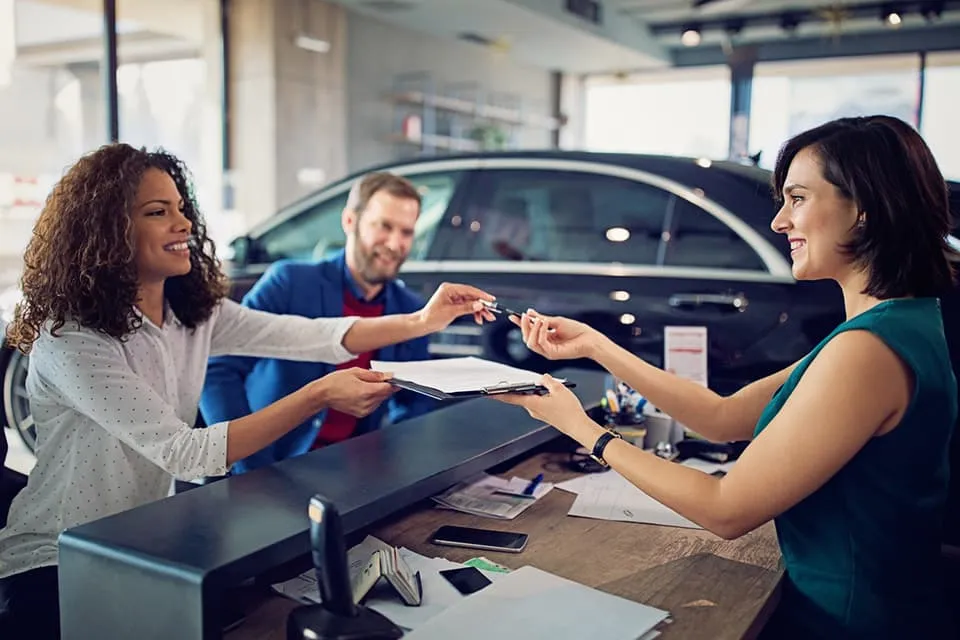 Not at all. Many people do prefer to get their financing all lined up before they step foot on a dealership lot because they feel that it puts them in a better position to shop. The perk of getting preauthorization for auto financing prior to shopping for a car is that you'll know exactly how much car you can afford. This can help you to spend less time looking at cars that won't work for your budget.
While many people like to get financing before shopping for cars, it's not required. Car sellers are happy to work with customers before they get approved for financing. In fact, dealerships actually offer their own financing. Of course, customers need to do their homework because the in-house financing offered by dealerships often comes with interest rates that are much higher than the rates charged by typical lenders.
How Does Auto Financing Work?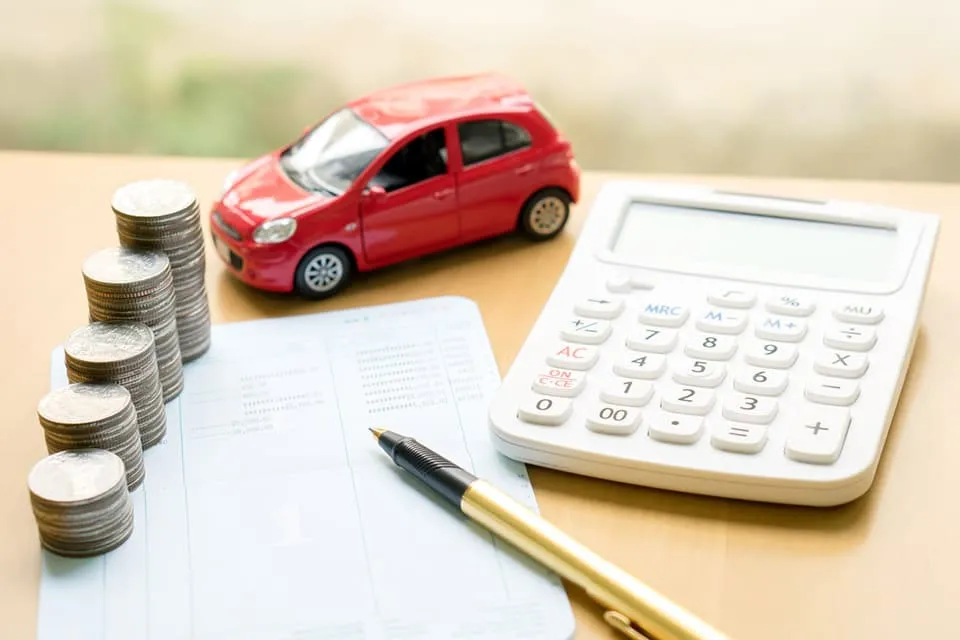 You'll need to submit all of the information your lender requests when applying for car financing. While each lender has its own rules for approving borrowers, the information needed is pretty universal. Here's a look at what you'll need to submit to a lender when applying for auto financing:
Identification and proof of residence
Income verification
Credit and banking history
Vehicle information
Proof of insurance
Method of down payment
It's important to pay attention to interest rates because a higher rate could cause you to pay thousands more to own your car. Typically, a higher credit score will get you a much lower interest rate. It's not unheard of for a person with a credit score below 500 to get an interest rate that's double to triple the interest rate of someone with a score above 700.
Car buyers traditionally use a down payment. While it's possible to drive away in a car with nothing down, this could tip your interest rate higher to create much bigger monthly payments. It's helpful to do different financial configurations using different totals for your down payment to see how your payments will change. It also helps to know exactly what goes into each loan payment. Here's the rundown on how car loan repayments work:
You'll make monthly payments until the loan amount is paid off.
Every monthly payment is divided into two parts.
The first part is called the principal payment. Your principal payment goes toward paying your loan balance.
The second part is called your interest payment. It goes toward interest due.
Late fees will be applied to your monthly balance if you fail to make payments on time. Failing to make several payments in a row will lead to repossession. It can take just two to three missed car payments before your auto loan defaults.
How Do You Determine the Cost to Finance a Car?
The cost to finance your car isn't just the price of your car divided by the number of months in your repayment plan. Your actual loan amount is based on the amount you need to borrow after covering some of the cost for your new car using a down payment or trade-in credit. The other factors that influence total loan cost include your annual percentage (APR) and loan term. Your loan term refers to the length of your loan. Try GoodCar's loan calculator to see exactly how much you will pay for your financing.
Here's How Long a Car Loan Lasts
Loan terms are counted in months. While every lender handles terms differently, they are generally spaced out in 12-month increments. The standard loan terms offered when financing a car are 24, 36, 48, 60, 72, and 84 months. Most buyers opt for terms between 65 and 69 months. This allows you to pay off your car in five to six years.
What Happens After Your Car Loan Is Fully Paid?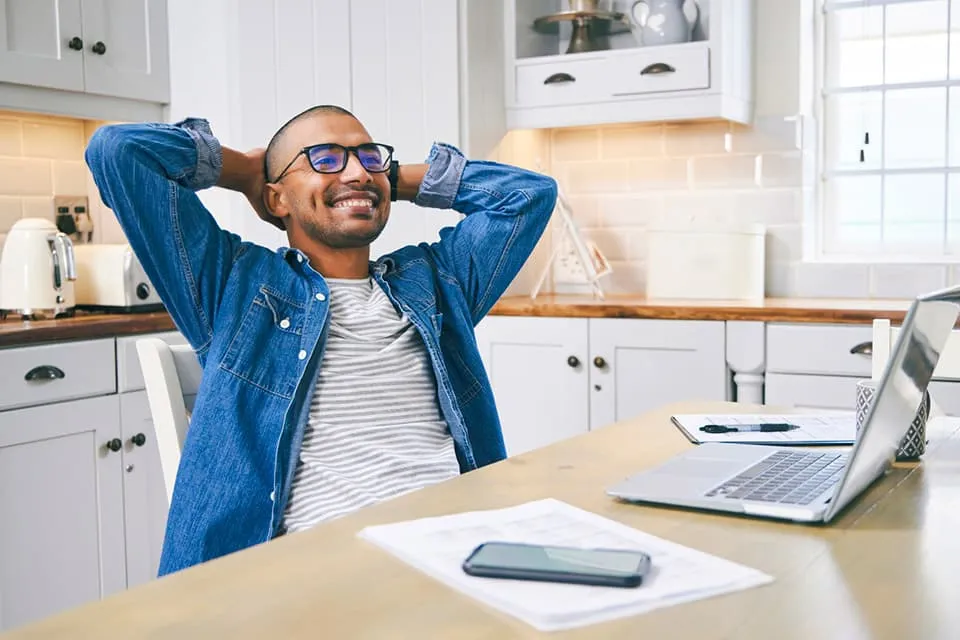 This means that the car is yours to keep forever without any loan terms hanging over your head! Once your car loan has been repaid in full, your lender should send something called a lien release document to your state's transportation agency. The car's title will be officially updated to state that you're the owner before being legally transferred to your name.
What Car Buyers Need to Know:
The First Step to Car Financing Doesn't Start With Cars
While the emphasis on getting a car loan usually revolves around the car you want, the financing journey shouldn't start with a car. It should start with your financial health. The best tip for getting approved for car financing is to start by checking your own credit score. Your credit score will help you to get an idea of how much car you can afford, the terms lenders will offer you, and which areas of your credit history need some improvement. In addition, getting a glimpse of your credit report before lenders pull it up can actually allow you to detect any errors in your credit history that will make it hard to get an auto loan at a good rate.
What to Do If You Can't Get Approved for a Car Loan
There may still be a way to get a much-needed automobile even if you can't get approved for financing. People with bad or nonexistent credit will sometimes qualify for auto financing with help from a cosigner. A consigner is a person who agrees to take on the legal reasonability of repaying your loan if you're unable to keep making payments. Lenders are more likely to give someone with questionable credit a chance if someone with strong credit backs the loan.
Frequently Asked Questions
How Old Do You Have to Be to Get a Car Loan?
Car financing is available to people who are at least 18 years old.
Is It Better to Finance a Car or Pay Cash?
This is a personal finance matter. For some people, paying cash for a car with the safety features and reliability they want simply isn't possible. They would prefer to have a dependable car instead of paying cash for a car that may need pricey repairs. Even many people who can afford to pay for a car with cash still use financing because they prefer to keep the cash liquid. Buying a car with cash instead is ideal for someone who does not want to pay interest.
What Are the Disadvantages to Financing a Car?
When financing a car, you're paying interest to be able to borrow money. That means that you're paying more for the car than what the car actually costs. You'll also need to be on time with every payment to avoid hurting your credit score.
Can You Finance a Car If You're Buying a House?
It's possible to get approved for a car loan when you're buying a home. However, you might want to wait until after you've closed on the house because any credit pulls done leading up to closing that reveal a big purchase could jeopardize your mortgage approval.
What is Financing a Car?
Financing a car means that you're taking out a loan to pay for the cost of a car. You will make monthly payments with interest over the term of your loan until the car is fully paid off.
Does Financing a Car Help Your Credit?
This is a bit of a mixed bag. The initial hard pulls by lenders that happen when you apply for car loans will temporarily lower your score by a few points. However, making payments on time until you pay off your car will ultimately boost your credit history.
FREE Vehicle Search
Accidents
Problem Checks
Title Records
Recalls
Values
Specs
InfoPay, Inc. (dba GoodCar) is an Approved NMVTIS Data Provider