Choosing the Best Car: What Car is Right for Me?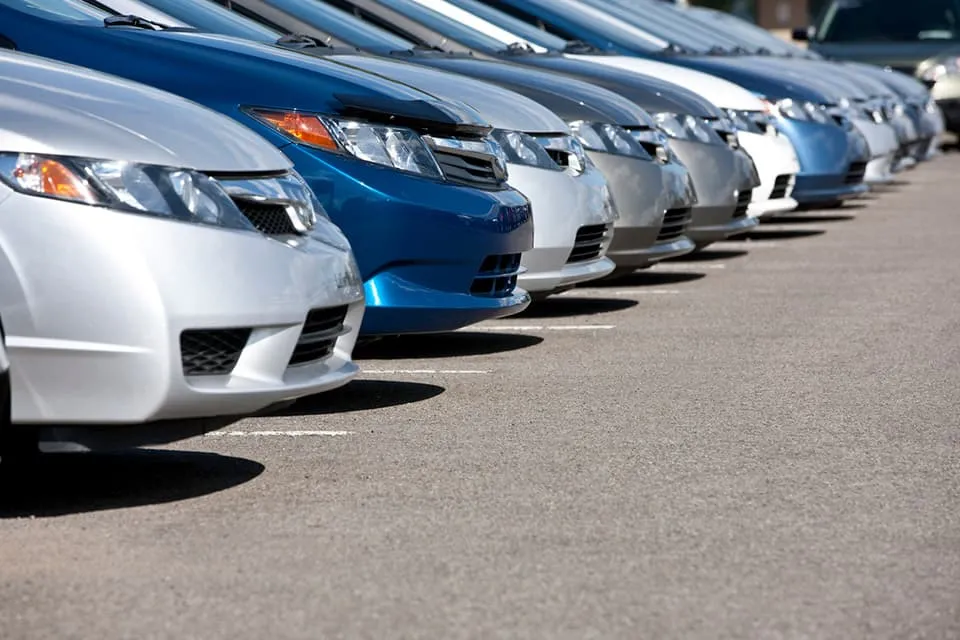 It's a question everyone asks themselves when looking for a new vehicle: "what car should I buy?" Unfortunately, there isn't an easy answer. The car that works best for you may be vastly different from the one your friends, coworkers, or neighbors would choose. Fortunately, finding the perfect car is easy with the right preparation. Here are 4 things you can do to find out what vehicle will work best for you.
Set a Clear Budget
Choosing the right car doesn't necessarily mean you should be breaking the bank. Before perusing the classifieds or heading into your local dealership, make sure to sit down and calculate just how much money you have for this purchase. Getting a new or used car can be a major financial strain and buying a vehicle outright may carry too hefty of a price-tag for the average consumer. If you find that your budget is a bit more limited, you may want to explore financing options.
Getting your car through a lease or loan is a great way to find the features you require. Depending on how good your credit score is, a lease or loan can offer low monthly payments on vehicles that may be outside your "buying" price range. You can calculate these payments ahead of time using a free loan and lease calculator, like the one from GoodCar. By putting in your information and finding what you'll be paying on a monthly basis, you can establish a list of cars that work best for you and fit within your budget.
Find the Best Dealership in Your Area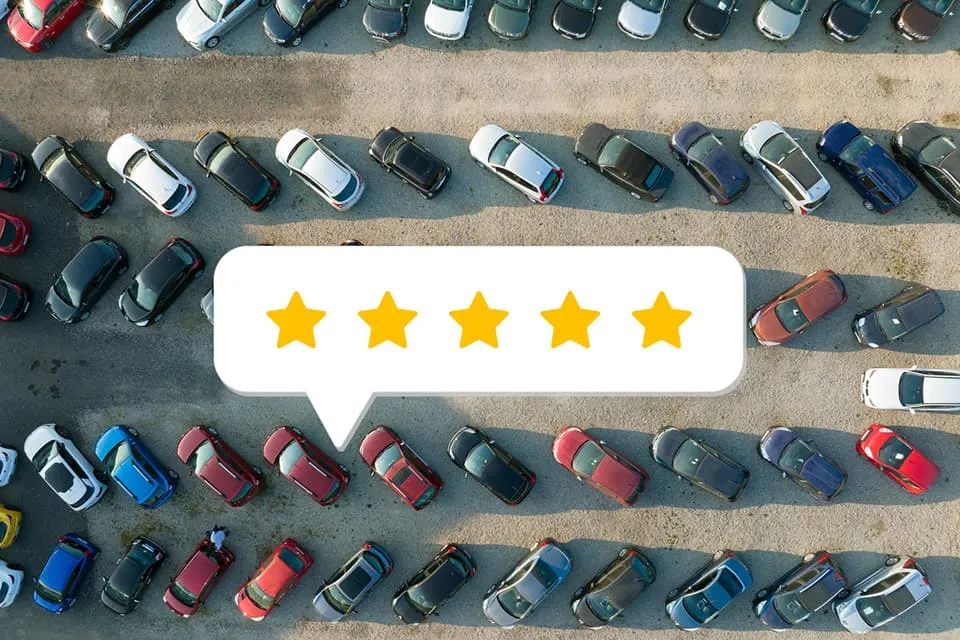 Getting the right car means getting it from the right place, and a good dealership can save you thousands of dollars. Search reviews online to see where other people in your area buy their cars and make a list of a few of the most highly rated dealerships. Then, visit several and peruse their lot; pay attention to how the salesmen talk to you, watching for any signs of the "hard sale" or other indicators there will be a high-pressure closing conversation. Pushy salesmen are worried about commissions and are most likely not trying to get the best car for you.
You'll also want to compare dealerships based on their prices and financing options. Certain dealers will offer features bundled into their leases or loans, while others may simply price their vehicles more affordability. Make a list of a few cars that fit your needs and shop around to get several different quotes. Compare these quotes and pick the best priced option, then go in and see if they are willing to negotiate.
A good dealership will be willing to work with you on the price of a car if you want to attempt negotiations. While some people incorrectly believe that prices are set in stone, many dealerships want to reach a certain monthly quota and will give customers a break on cars to get them off the lot. This also works better with less than desirable cars, like those with damage or high mileage.
If You Plan to Buy Used, Explore All Your Options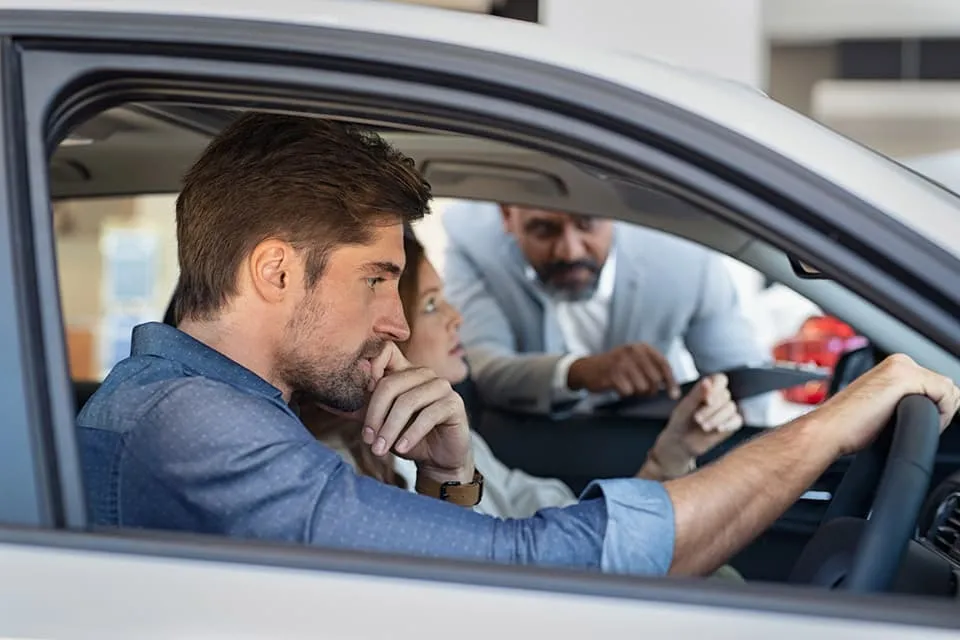 Buying a used car doesn't necessarily mean you have to find a dealership. There are several ways to find a reliable vehicle that don't involve talking to a professional salesman, including:
Online Marketplaces: Major online marketplaces like Autotrader and Carvana give used car buyers a way to search for the exact features they want from the comfort of their home. This saves you the hassle of driving to a dealership (or several dealerships) and filters out some of the scams that are present in the private sale market. Online marketplaces also provide photos and specs for each car they sell, making it easier to determine whether the vehicle is right for you.
People in Your Social Circle: It never hurts to ask a friend, and you'd be surprised how many members of your community are selling their cars. If you are a part of any social groups like a church, amateur sports league, book club, or any other shared activity, let the group know you are looking for a car. This can lead to finding those hidden gems that would be difficult to spot online and can even mean saving a huge sum of money on an older or classic car.
Check the Newspaper: While it may seem antiquated, getting out the newspaper is still a great option for finding a used vehicle. The classified ads are still a viable way to find many items for sale, including cars, and it never hurts to take a look and see what is out there. There are also online versions of classifieds through websites like Craigslist or Facebook Marketplace. It should be said though, be careful; classified ads can be rife with scammers, and you should be extra careful when meeting up with a stranger you met online.
Get a Vehicle History Report
If you do end up finding a car or a couple of cars that you believe would be right for you, you'll want to get a vehicle history report. Getting a report for each car you check out is the best way to get a great deal and avoid being scammed. Common car-buying scams like odometer rollback and title washing can be dangerous, leaving you with a vehicle that could break down at any moment. Even worse, these cars can fail during travel, causing injury to the driver and any occupants. Luckily, a vehicle history report can show you the precise mileage of a car, its title records, and its history of accidents. That way you can determine whether the vehicle being advertised is actually right for you, or a piece of junk being sold by an unscrupulous dealer.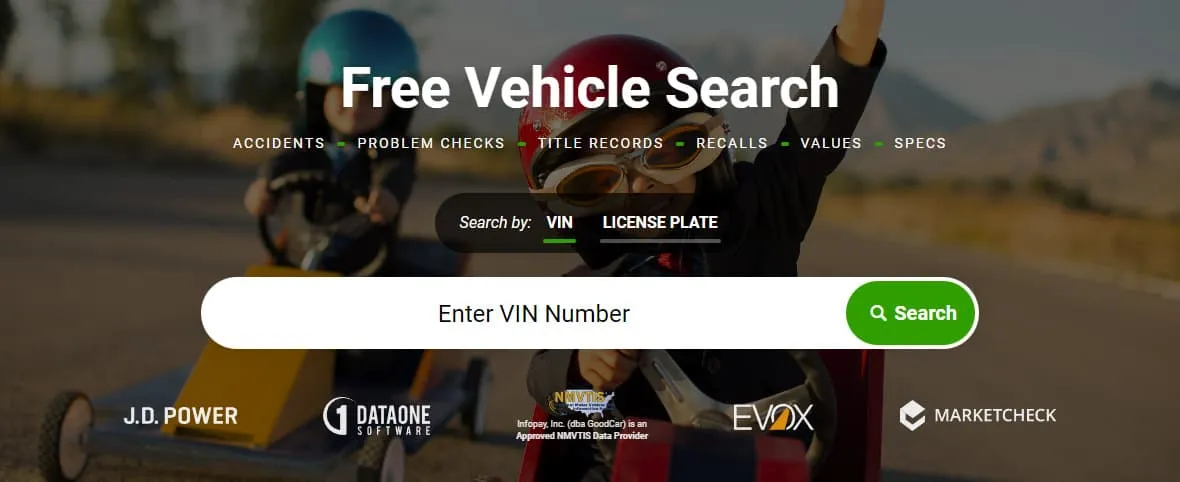 A vehicle history report includes all the information you'll need to find the true value of a car, and includes essential details like:
Title Records
Junk/Salvage Records
Insurer "Total Loss" Records
Pricing
Sales History
Problem Checks
Auto Specs
Location History
NHTSA Crash Test Ratings
NHTSA Recalls
Awards and Accolades
Manufacturer Information
The facts and figures included in these reports are essential for proper negotiations. Your dealer may try to get a bit more out of a car than it's worth, and this could end up costing you hundreds or thousands of dollars. Even worse, if the vehicle has been in a non-disclosed accident, you could quickly be paying for significant repairs. With a vehicle history report, you can see every reported collision a car has been through, the subsequent repairs, and whether it has been declared a total loss by an insurance company.
"What Car Should I Buy" Frequently Asked Questions
How Do You Decide What Car is Right for You?
Finding what car is right for you starts with asking yourself "what do I need from my vehicle?" This means considering a number of factors, including whether you drive long distances for your work, need extra seats and safety for your kids, want a vehicle that's fuel efficient, or want a car purely for aesthetics.
What Car Brand is Best?
If you are looking for a car brand with the highest overall dependability, Kia was voted the most reliable brand by JD Power in 2022. JD Power chose the Kia Soul as the model they thought was the most reliable, followed closely by Buick Encore.
What is the Safest Color Car to Drive?
While a car's safety should be assessed based on the features that keep the driver safe, there have been studies done in regard to car color and accidents. According to Reader's Digest, white vehicles have a 12% lower chance of being involved in a collision, regardless of road, weather, and lighting conditions. The conclusion of the study is that this is due to how easily the color is seen against a variety of backgrounds, with drivers who participated in the study frequently identifying white vehicles during testing.
What is the Most Sold Car?
For 2021, the car model that sold the most units was the Toyota Corolla, topping over one million sales for the year. The next most sold car for 2021 was another model of Toyota, the Rav 4, followed by the Ford F-Series, Honda Cr-V, Toyota Camry, Ram Pick-up, Toyota Yaris, Honda Civic, Chevrolet Silverado, and Tesla Model 3.
What is the Best Month to Buy a Car?
While individual dealerships vary in when they put on sales events, the best times to visit a dealership are May, October, November, and December.
May: Memorial Day is a popular holiday for dealerships to capitalize on, trying to start the summer with a solid sale and often offering great financing deals.
October: October marks the beginning of new model arrival, and dealers are usually desperate to make room by cleaning out older models. They offer looser financing plans and better incentives to help get these cars off the lot.
November: Just like stores offer Black Friday deals on many of their products, car dealerships also recognize the upcoming holiday season as a prime time to offload older models. You can usually get a deal on cars from the previous year as dealers continue to get their new inventory.
December: Because the year is quickly coming to a close, many dealerships are trying to reach their quarterly and yearly sales goals. This leads to more sales, and more wiggle room when it comes to negotiations
FREE Vehicle Search
Accidents
Problem Checks
Title Records
Recalls
Values
Specs
InfoPay, Inc. (dba GoodCar) is an Approved NMVTIS Data Provider