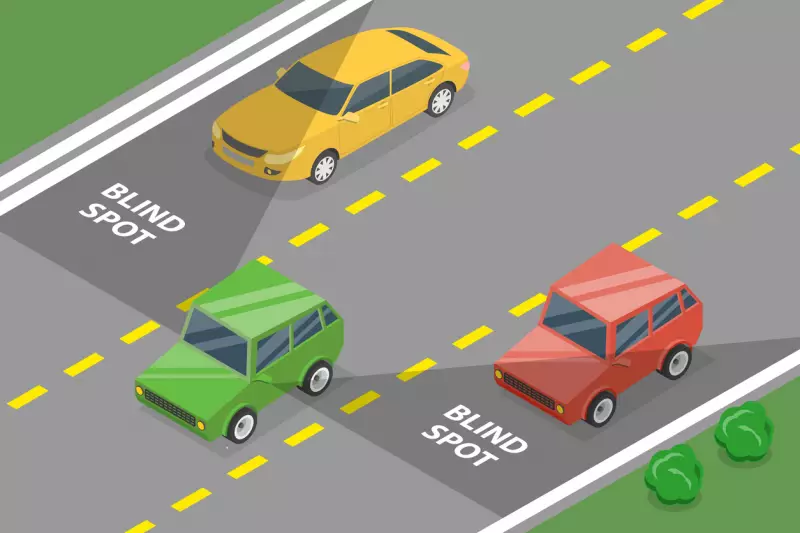 A vehicle's blind spots are the locations outside of your ride that you cannot see by looking in the side mirrors mounted around your vehicle. If you don't understand these blind spots well, you could find yourself in dangerous situations while driving. This is why it's essential that you understand your blind spots, that you check them regularly, and that you take action to protect yourself while driving. That starts with adjusting your mirrors but also means exercising proper caution and technique as you drive.
What is the Blind Spot Definition?
If you're wondering what is a blind spot in driving, it's the space near the sides of your vehicle that you cannot see with the mirrors mounted on your ride. Most vehicles have two blind spots to the sides, and you must monitor these locations carefully to avoid getting into an accident. If you learn where the blind spots are and you actively watch these locations, you can drive more safely and avoid common accidents that other drivers get into because they aren't as diligent. With any new vehicle, you should take the time to learn where your blind spots are, to configure your side mirrors properly, and actively check those locations to verify that you won't run into safety issues while driving. If you do all of these things, you can operate your vehicle more safely overall.
How to Check Your Blind Spot Properly
On a basic vehicle without advanced blind spot monitoring systems (BSM), you check your blind spots by looking over your shoulder out your windows. Do that, and you'll see whether a car is in your blind spot or not. If you're going to change lanes to the left, check your blind spot on the left side before you do. Do the same for a right lane change on the right side of your vehicle.
Where is the Blind Spot on a Car?
By knowing where are the blind spots in a car, you'll know where you need to look before merging or changing lanes. The two main blind spots on most vehicles are to the sides, just behind where you're sitting as a driver. These locations cannot be seen by the mirrors of your vehicle, and you could easily cross over into a vehicle without realizing it's an obstacle if it is sitting in one of your blind spots. This is why you should check the blind spots before you merge or change lanes to stay safe. The blind spots are slightly different on different vehicles, so it's up to you to know where is the blind spot in a car that you're driving. You should also adjust your mirror to minimize your blind spots as much as possible. The smaller these spots are, the less risk you're of getting into an accident as you drive.
Safe Blind Spots Driving
As a driver, you must always verify your blind spots are empty before you change lanes or merge. If you don't do this regularly, you are taking a risk when you move around the road. To check your blind spots, you look over your shoulder in the direction you want to check. Look through the front and rear windows of your vehicle, and you'll have a better idea of whether a vehicle is in your blind spot or not. By checking these spots regularly, you stay aware of what's around you, and as long as you test before changing lanes or merging, you can avoid most issues caused by the blind spots of your vehicle.
Adjusting Your Mirrors to Minimize Blind Spots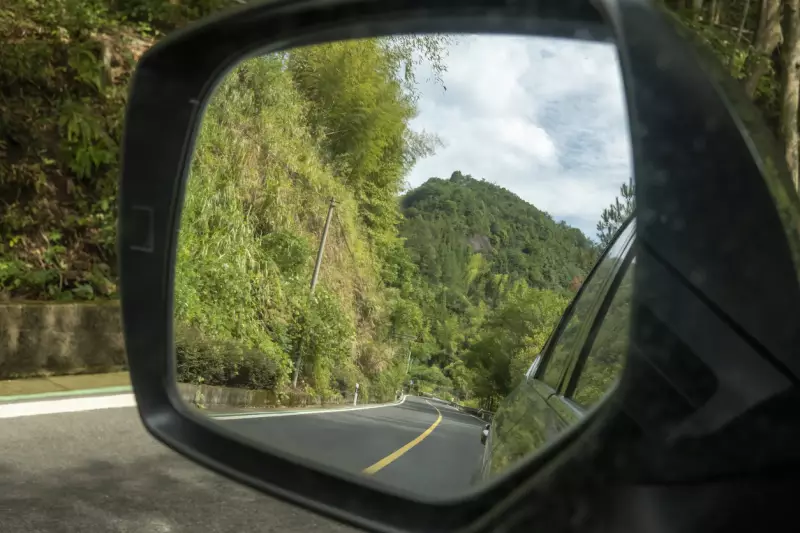 It's essential that you calibrate the mirrors of your vehicle to give you the clearest view of what's on either side of you. To do this, sit in your seat like normal and look out each mirror, making adjustments until you can see nearly all of the lane next to you with only a slight amount of your vehicle's rear end in view. If you do this with both side mirrors, you'll minimize your blind spots, and you'll be able to drive more safely than if your mirror is misconfigured.
Relying on Modern Blind Spot Sensors
Many modern vehicles come with sensors to help you monitor vehicle blind spot locations. These sensors tell you when cars or trucks are in the blind spots of your ride. Most of the systems use cameras or infrared sensors to see objects in the known blind spots of your current vehicle. When those locations are filled with an object, a light glows, telling you the blind spot has a car in it. If you get into the habit of looking at those light indicators before changing lanes, you can avoid most collisions and issues caused by blind spots. The indicators are good for pulling out of a parking space and for whenever else you have to think about blind spots while driving.
When evaluating a vehicle, one of the things you should do is consider what the vehicle's blind spot locations are. Use them to help you decide how hard a vehicle will be to drive after you purchase it. Always look at any safety features the vehicle comes with as well, including blind spot warning systems and backup cameras. You can use all these details and a car history report to help you choose a vehicle that will be safest and most enjoyable for you to drive.
By understanding the blind spots around your vehicle, you can drive more safely and stay out of trouble in most driving situations. Blind spots are different for every vehicle, so you must spend time getting to know your ride and understanding how you should check for blind spots, adjust your mirror and make the necessary changes you need to drive a different vehicle safely. There is a learning curve with any vehicle, and having a full understanding of how to work with your blind spots is essential to driving safely and being an effective driver overall.