How to Keep Yourself Protected When Selling a Used Car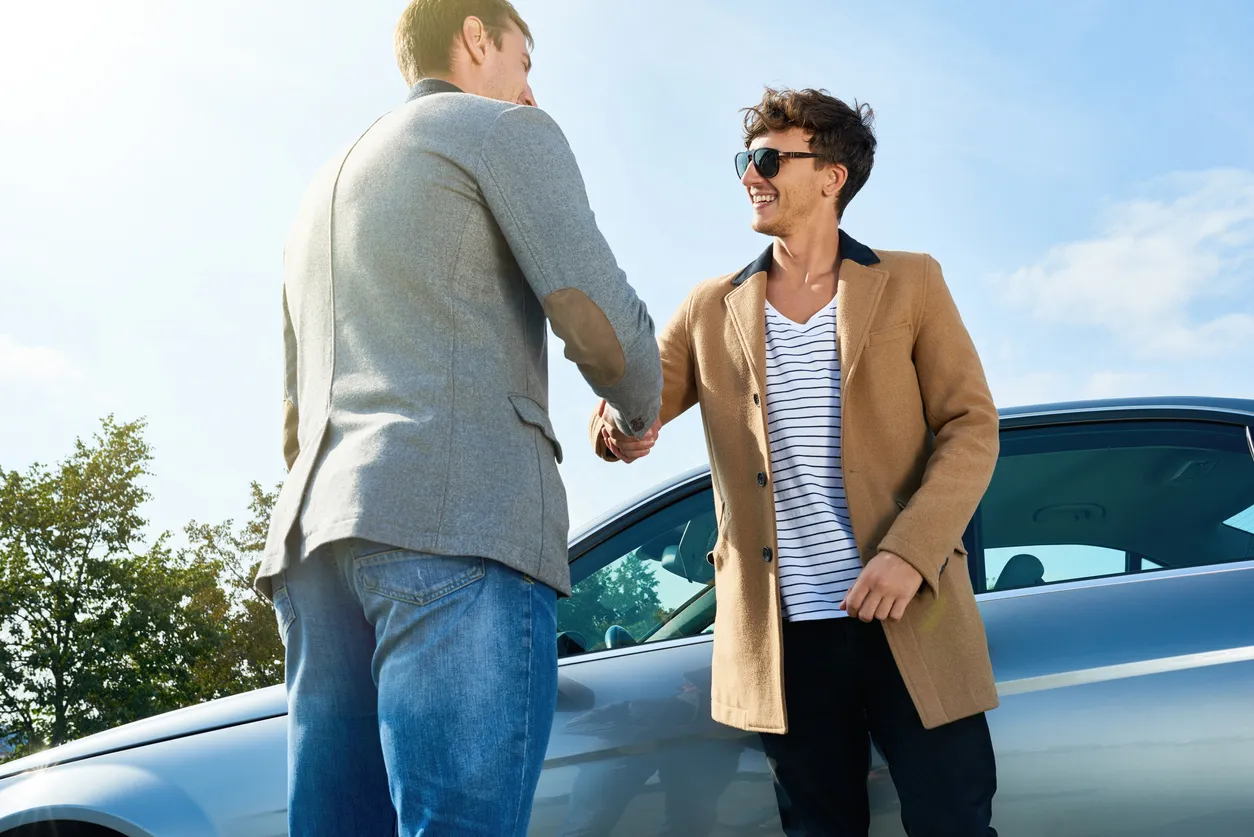 Selling a used car may seem simple—you just find a buyer and agree on a deal, right? Well, not so fast. The truth is there are many potential pitfalls involved in selling a used car, and if you don't know what to look out for, you could end up losing money or even getting into legal trouble.
Here are the steps you should take when selling a used car to ensure you remain protected throughout the process. From understanding the relevant laws and regulations to creating contracts, read on to learn how to keep yourself safe when selling a used car.
Do Your Research So You Know Your Vehicle
When you're selling a used car, it's important to do your research so you know exactly what you're dealing with. This means knowing the vehicle's history, what type of repairs it may need, and what its fair market value is.
By doing your research, you can help protect yourself from being taken advantage of by a buyer. You'll also be able to answer any questions a buyer may have about the vehicle, which can make the selling process go more smoothly.
When you are selling a used car, it is important to protect yourself from potential scams and fraud. One way to do this is to get a vehicle history report. This report will show you information about the car's past, including any accidents or repairs that were made before you owned the vehicle. This can help you avoid selling a damaged vehicle or being taken advantage of by a dishonest buyer.
You will need the car's VIN number to get a vehicle history report. You can find this number on the dash near the windshield, door frame, or title paperwork. Once you have the VIN number, you can use a service like GoodCar to get the vehicle history report. The variety of information we provide in our reports will help buyers see the quality of the vehicle you are trying to sell.
Get the Car Inspected
When you're selling a used car, it's important to take measures to protect yourself from fraud or other legal issues. One way to do this is to get the car inspected by a qualified mechanic. This will help you identify any potential problems with the car that could cause problems down the road. It will also give you an idea of the car's true value so that you can set a fair price. The last thing you want is to have the car returned to you by the lemon law, for issues that you did not know about prior to the sale.
Always Have Extra People Around for the Test Drive
When selling a used car, it is always best to have extra people around for the test drive. This will help keep you safe in case the buyer tries to do anything shady. Having someone else with you will also give you an extra set of eyes and ears to watch for any red flags.
Negotiate in Person
When it comes time to sell your used car, it's important to protect yourself by negotiating in person. This way, you can be sure that the buyer is legitimate and that you're getting the best possible price for your car. Here are a few tips to help you negotiate in person:
Get to know the buyer. Make sure you know who you're dealing with before agreeing to sell your car. Ask for their name, contact information, and any references they may have.
Be prepared to haggle. Don't be afraid to negotiate on price. The buyer will likely try to lowball you, so be ready to counteroffer. Have a realistic idea of what your car is worth, and don't let the buyer take advantage of you.
Know your bottom line. Before meeting with the buyer, decide how low you're willing to go on price. Once you've reached your bottom line, stick to it and don't budge.
Have realistic expectations. Remember that you're selling a used car, so don't expect top dollar for it. Be prepared to compromise and be reasonable with your asking price.
By following these tips, you can protect yourself and keep the entire process safer.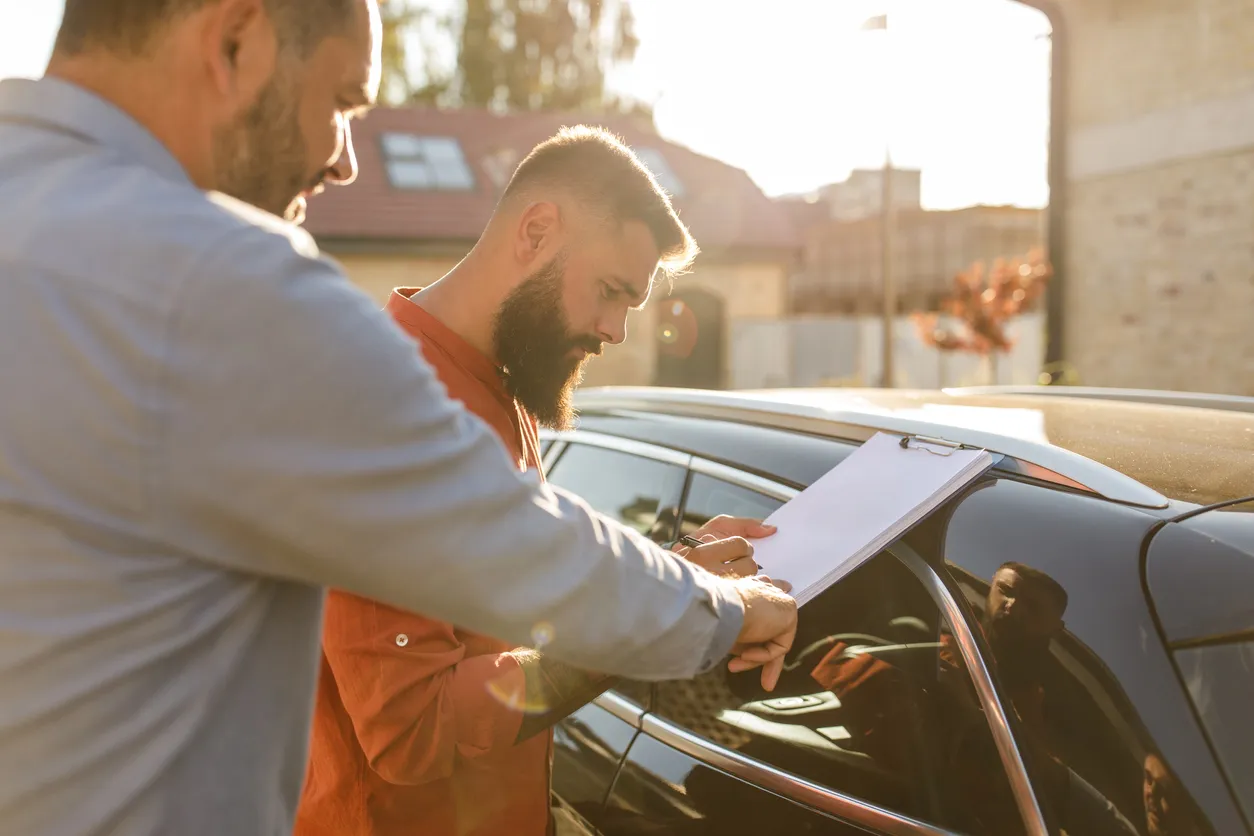 Have a Bill of Sale Drawn Up and Get it All In Writing to Create a Paper Trail
When you're selling a used car, it's important to take some extra steps to protect yourself. One of the best things you can do is to have a bill of sale drawn up. This document will outline the terms of the sale and will create a paper trail that can be used as evidence if there are any problems down the road.
Be sure to include all relevant information in the bill of sale, such as the make and model of the car, the VIN number, the date of sale, and the price. Both you and the buyer should sign and date the document, and you should each keep a copy for your records. Having this paperwork in place will help to ensure that everyone is on the same page and will help to prevent any misunderstandings later on.
Protect Yourself Financially to Ensure the Transaction is Safe
When selling a used car, you need to protect yourself financially to ensure the transaction is safe. There are a few things you can do to safeguard your money and personal information.
First, get a vehicle history report for the car you're selling. This will show potential buyers that you're upfront about the car's condition and history. It will also help you avoid any legal troubles down the road.
Second, don't accept payment through methods that aren't secure. This includes wire transfers or personal checks. Only accept cash or payments through a reputable online escrow service.
Finally, make sure all the paperwork is in order before transferring ownership of the car. This includes getting a bill of sale and signing over the title. Once everything is signed and dated, keep copies for your records.
Make the Car Selling Process Safer with GoodCar's Help
Selling a used car can be an intimidating process, but it doesn't have to be. By following the tips outlined in this article and doing your research beforehand, you can make sure that you are adequately protected when selling a used car. With these guidelines to keep you safe, there is no reason why you shouldn't take advantage of all that the used car market has to offer – happy selling!
FREE Vehicle Search
Accidents
Problem Checks
Title Records
Recalls
Values
Specs
InfoPay, Inc. (dba GoodCar) is an Approved NMVTIS Data Provider