What are the Pros and Cons of Trading in a Car?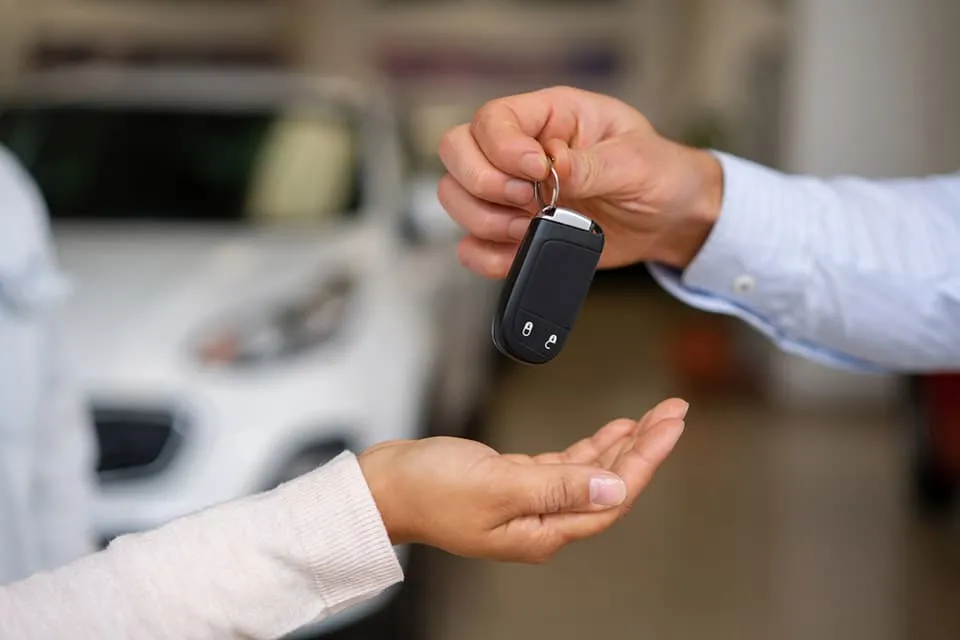 For most of us thinking of selling our current car, we still need a way to get to work, school, and everywhere else important in our lives. One of the best ways to get a new vehicle without breaking the bank is by trading in your car at a dealership. A trade-in can drastically lower the price of a new or used car purchase and comes with perks that a regular sale can't provide.
While you may not get quite the same value as you would through a private sale, trading in your car can save you much of the time and hassle associated with selling privately. The process of trading in a car can be simple and can be done in as little as one hour.
How Does Trading in a Car Work?
A vehicle trade-in starts by having a dealership assess the value of your car, matching it up to national condition criteria and their personal guidelines. After they've come up with a number close to the actual value, they'll deduct it from the price of a vehicle you wish to purchase. Dealerships do this because they can often profit more from a used car sale than a new one. They'll take your old car, spruce it up a bit, and place it on the lot for more than the trade-in value.
The effort a dealership will put into selling your car is the reason behind one of the drawbacks of trading in a vehicle. Selling the car takes time and money; this is why you'll get a bit less for a trade-in than you would for a private sale. Unfortunately, a private sale requires far more effort than a trade-in and may not yield enough money to make it worth it. If you just want to get behind the wheel of your new car quickly, a trade-in is a much simpler choice. The process of trading in a car isn't complicated and can be completed in 3 easy steps.
How to Trade in a Car in 3 steps
Get a Vehicle History Report and Estimate Your Car's Value
You'll want all the available information about your vehicle to ensure you are getting a good deal; the best way to do that is with a vehicle history report. These reports will provide you with all the details about your car's accident history, previous owners, and mechanical specifications. While some of this information can be found elsewhere, vehicle history reports retrieve it quickly and present it to you in one, easy-to-read document.
You can use this information to help you determine your car's value and give you a better position when negotiating with a dealership. You'll also want to take your car in for an inspection so you can see what condition it is in. The better the condition of your vehicle, the higher the trade-in value it will have.
Get Quotes from Dealerships
Once you know your car's value, shop it around at dealerships in your area. You'll need to make sure you have all the necessary documents, including:
Your Car's Title
Valid Driver's License
Current Registration
Any Related Loan Paperwork
Dealerships will inspect the car and give you their estimate of its worth, but they won't all give the same number. Make sure to get several before making your final decision.
Pick the Best Offer and Finalize the Deal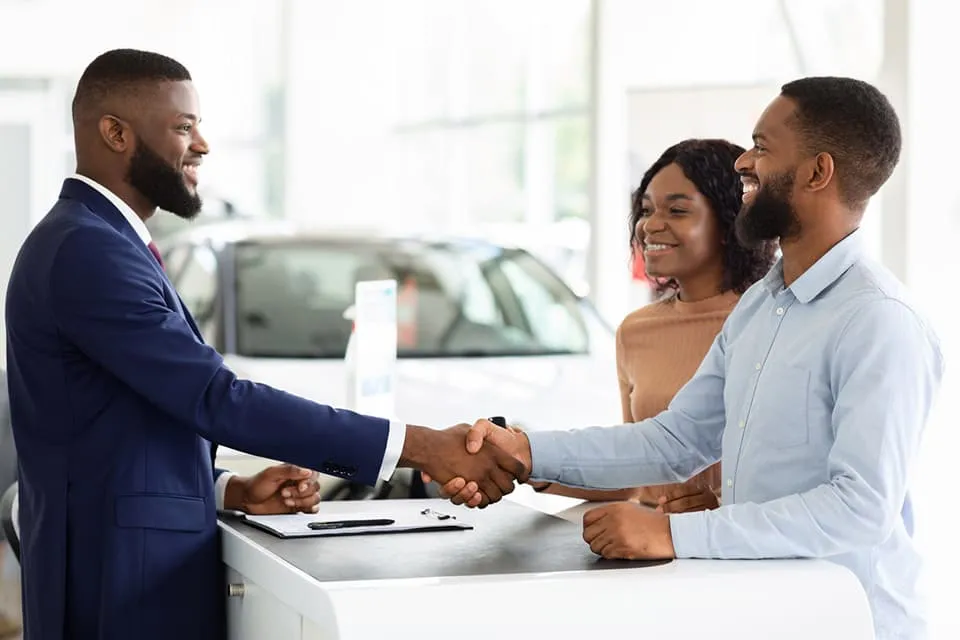 Once you have your quotes, choose the best offer and head to the dealership. You may be able to negotiate a bit here, with some dealerships offering trade-in specials during certain times of the year. After you've both found a number you can agree on, finalize the deal. This may mean getting a lease or loan if you don't want to buy the car outright. You can calculate these lease and loan payments ahead of time with free online tools, like the one provided by GoodCar.
Once the payment method is decided, the dealership will usually handle most of the remaining paperwork, even if you are trading in a car for a new car. This includes transferring the title in your name. All that's left is driving the car off the lot and getting on the road!
Trade in a Car: Pros and Cons
There are advantages and disadvantages to trading in a car, just like selling it to a dealership or privately. What option you choose will depend on whether you want another vehicle immediately and how much money you are hoping to get for your old car.
Pros of Trading in a Car:
Easier: Trading in a car is a far simpler process than selling it yourself, which involves advertising, meeting buyers, and extensive haggling.
Reduces Your Monthly Payments: If you choose to go with a lease or loan after trading in, your monthly payments can be far more affordable.
Less Paperwork: Dealing with paperwork is a huge hassle; with a trade-in, the dealership will handle most of this annoying process for you.
Cons of Trading In a Car:
Less Money: Because the dealership handles most of the pain points associated with selling a car, they won't give you the full value. You can usually make more in a private sale.
Limited Choices: Trading in a car means that the value from your used vehicle has to go back into their lot. You will only be able to get another car from that dealership's available inventory, so if you had a particular model in mind, you might be out of luck.
A Car Trade-In Can Save You Time,
But You May Lose a Bit of Money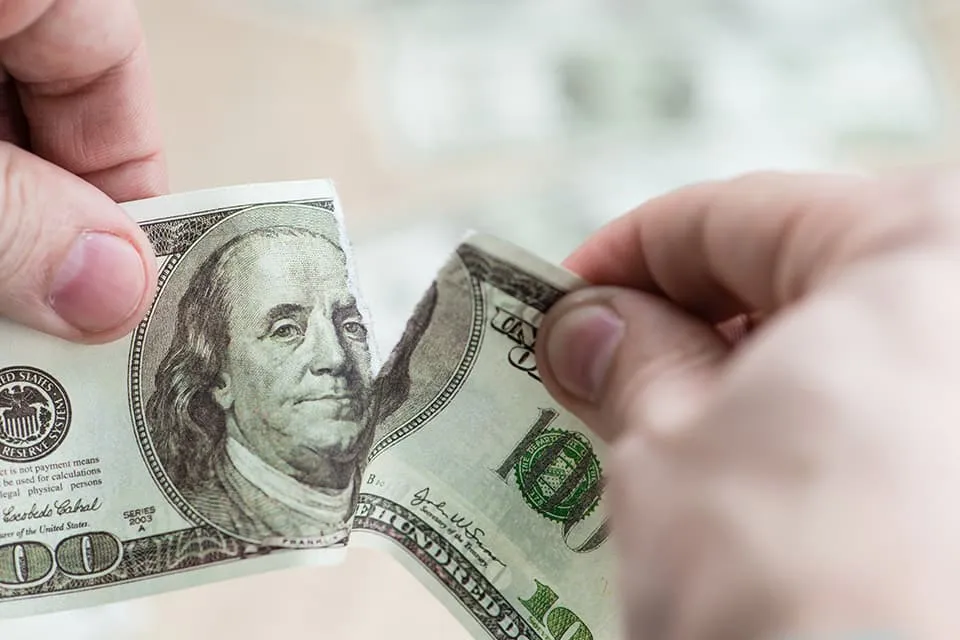 Every seller is different, and whether or not you choose to trade in a car depends on your personal preferences. A trade-in can be a very easy process, removing the stress and hassle that usually comes with a private sale. At the same time, you may lose a bit of value on your used vehicle. But if a dealership has a car you want, and you don't want to go through the selling process, trading your car is the best option.
FREE Vehicle Search
Accidents
Problem Checks
Title Records
Recalls
Values
Specs
InfoPay, Inc. (dba GoodCar) is an Approved NMVTIS Data Provider