You know that feeling when you get into your car, and it's just so dirty? Suddenly, your once-clean space is a breeding ground for germs and dirt. And, let's be honest, it's just plain unpleasant to drive around in a dirty car.
No matter how much you may try to keep your car clean, there's always something that needs to be wiped down or vacuumed. A home car wash is usually far cheaper than the alternative. Unfortunately, a lot of people don't know how to wash a car at home. If you're ready to get your car sparkling clean and want to learn how to do it like a pro, read on for our top tips.
How To Clean Car Windows
The first step is to gather your supplies. You will need a bucket of warm water, a squeegee, dish soap, and a microfiber cloth.
Next, mix a few drops of dish soap into your bucket of warm water. Dip your squeegee into the soapy water and start at the window's top corner. Pull the squeegee down the window in a smooth, even motion. Be sure to wipe the blade of the squeegee after each stroke.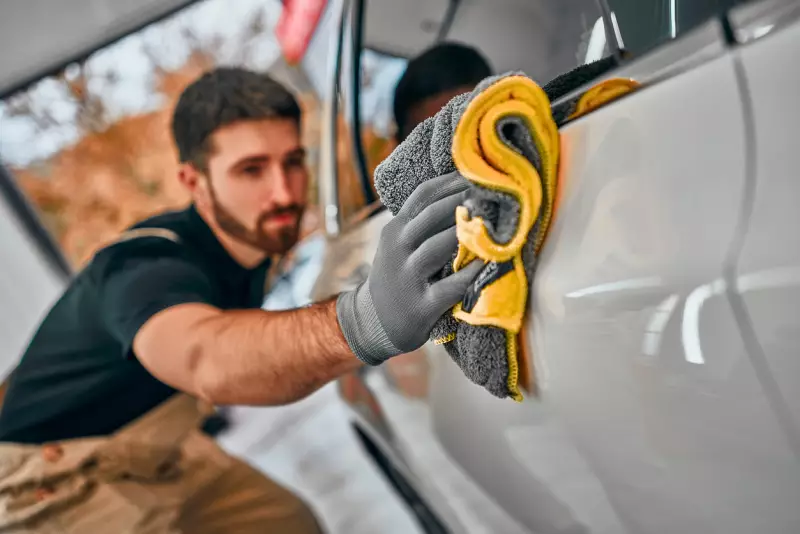 Once you have gone over the entire window with the squeegee, use your microfiber cloth to remove any remaining streaks or residue.
And that's it! Your car windows should now be sparkling clean.
How To Clean Your Dashboard And Cover Up Minor Scratches
Now you can start getting your car interior washed. When it comes to car interior cleaning, overthinking how to clean the inside of a car makes it a lot harder than it should be. It's far easier to focus on interior car cleaning when you take a deep breath and simplify the steps. Cleaning your dashboard and removing minor scratches can be easy if you follow these simple steps.
Use a soft, damp cloth and wipe in a circular motion.

Avoid using harsh chemicals or cleaning products, as they can damage the finish on your dashboard. You can use a mild all-purpose cleaner if you have any stubborn dirt or stains.

Once you're done cleaning, use a microfiber cloth to wipe away any residual cleaner.
To cover up minor scratches:
Start cleaning the area around the scratch with a soft, damp cloth.

Apply some clear nail polish or white toothpaste to the scratch using a cotton swab or toothpick, and rub it in until the scratch is no longer visible.

Finish up by wiping away any excess with a clean microfiber cloth.
Cleaning Leather Car Upholstery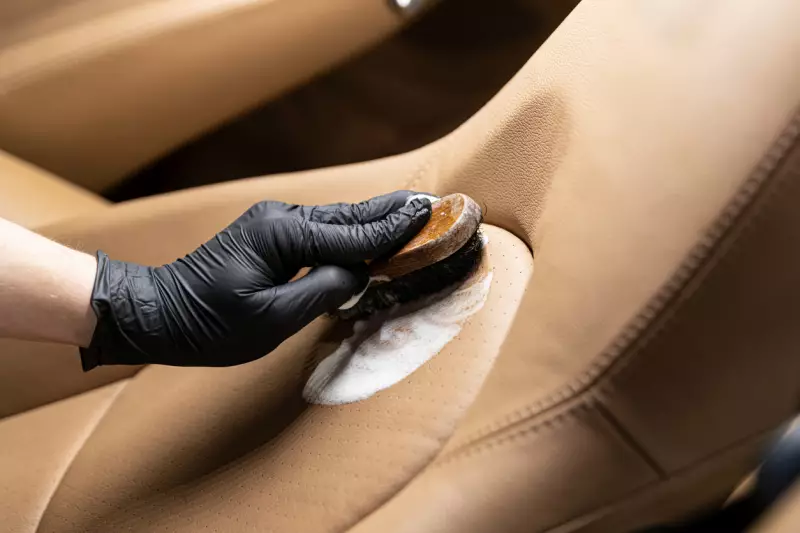 Leather car upholstery can be challenging to clean and maintain. However, with the proper care and cleaning, your leather car upholstery will last many years. Here are some tips on how to clean your car interior and care for your leather car upholstery:
Use a soft, damp cloth to wipe down the leather surface. Do not use harsh cleaners or scrubbing brushes, as this can damage the leather.

If there are any stains on the leather, gently rub them with a mild soap and water solution. Do not use

harsh chemicals or solvents

on the leather, as this can damage it.

Apply a small amount of leather conditioner to a soft cloth and rub it into the leather. This will help keep the leather supple and prevent it from drying out and cracking over time.
Cleaning Cloth Care Upholstery
Cloth care upholstery is much easier to interior deep clean than leather car upholstery. However, it needs to be cleaned regularly to keep it looking its best. Here are some tips on how to clean cloth care upholstery:
Use a vacuum cleaner with an attachment hose to vacuum the cloth surface. This will remove all the dirt and dust accumulated on the fabric.

Mix a solution of mild soap and water in a spray bottle. Spray this solution onto the
How To Clean The Floor Of Your Car
Cleaning the floors is a part of deep cleaning your car. Make sure you don't with these simple steps:
Cleaning Car Mats:

Over time, your car mats will get dirty and dusty. To clean them, remove them from your car and shake them off outside. You can vacuum them or even wash them with soap and water if they're filthy. Just be sure to let them dry completely before putting them back in your car.

Vacuuming Tips:

When vacuuming your car, move the seats forward and vacuum under them. Also, remember to vacuum the trunk! To get all the nooks and crannies, use a handheld attachment.

Removing Trash From Under Seats:

Over time, trash will build up under your seats. To remove it, reach under the seat and grab it. You can use a flashlight to help you see if it's challenging.
How To Freshen Up Your Car
Assuming you don't have time to give your car full detail, there are still some quick and easy ways to make it look and smell great. Adding a car scent is easy to make your car feel fresh while removing the smell of smoke will take a bit more work.
To add a car scent, purchase one of the many car air fresheners available on the market. Even scented car vent clips can help keep your car smelling great for weeks at a time. If you want to eliminate the smell of smoke, you'll need to do a bit more work. Start by opening up all the windows and doors to air out the car. Then, using a vacuum with attachments, clean out all the nooks and crannies where smoke might linger. Finally, use a product specifically designed to remove smoke smells from cars - several on the market work well.
How To Wash The Exterior Of Your Car
Assuming you're starting with a clean car, you'll need to gather a few supplies before you begin. You'll need a bucket, hose, sponge, and car soap. Begin by wetting your car down with the hose. Once the vehicle is wet, apply the soap directly to the sponge and wash the car in a circular motion. Rinse the sponge often to avoid re-depositing dirt on the paint. Once you've gone over the entire vehicle, rinse it off with the hose and dry it with a clean towel.
Easy Ways To Clean Your Wheels And Make Them Shine
If your wheels are looking dull and dirty, here are some easy ways to clean them and make them shine:
Use a wheel cleaner formulated for the type of wheels on your car. Spray the cleaner on the wheels and let it sit for a few minutes before scrubbing with a brush or cloth.

Rinse the wheels well with water and dry them with a clean towel.

Apply a thin layer of wheel wax or sealant to help protect the finish and keep the wheels looking shiny.

If you have chrome or polished aluminum wheels, use a metal polish to buff out any scratches or stains.

For stubborn dirt and grime, you may need a power washer or steam cleaner to clean your wheels.
Tips On How To Clean Your Headlights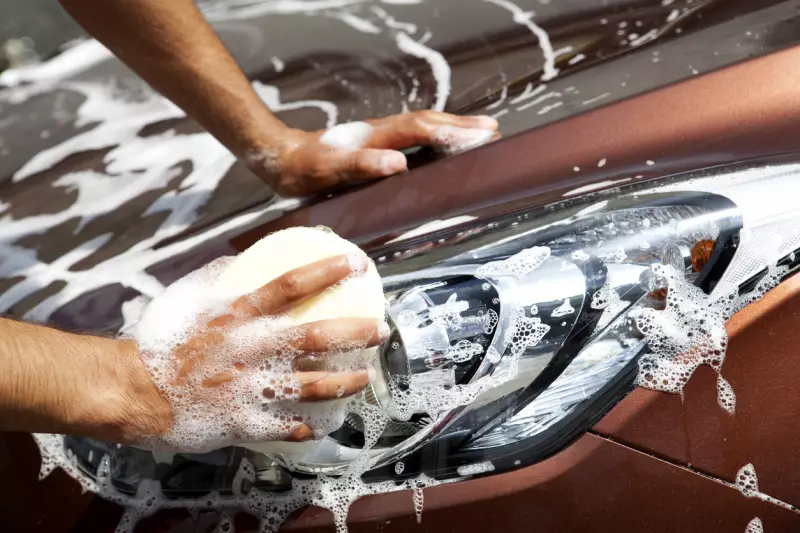 If your car's headlights are looking a little dull, it's time to give them a good cleaning. Here are some tips on how to clean your headlights:
Start by washing your car's headlights with soapy water. This will help remove any dirt or grime that may be on the surface of the headlight.

Once you've washed the headlights with soapy water, use a headlight cleaner to remove any stubborn dirt or grime.

Finally, use a polishing cloth to buff the headlight and restore its shine.