Getting into an automobile accident can be traumatizing. Even if you do not suffer any serious injuries, and there is very little damage to your car, you will need to check for yourself and others for injuries, document the accident, contact the police and insurance, and exchange information with the other driver.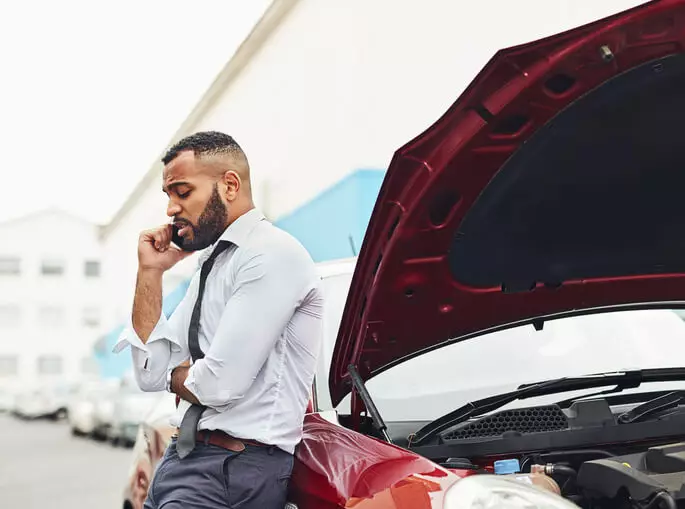 After a car accident, even a minor fender bender, you may feel enraged, confused, or even scared. The main thing is to stay calm and take the steps below to process the incident and the accompanying aftermath.
Car Accident Statistics
According to the Insurance Institute for Highway Safety, Highway Loss Data Institute (IIHS HLDI), there are 36,560 car-crash deaths per year in the United States. Motor vehicle crashes and fatalities depend on the state's population and other factors like weather, speed, motor vehicle type, and typography. Many of these accidents are due to distracted drivers, impairment due to alcohol and drugs, and inexperienced drivers.
The Top 10 Steps to Take After an Accident Happens
Even a minor accident can cause severe injuries and serious damage to your vehicle. It's important to know exactly what steps to take, right after a car accident, and get the help you need. There are laws you need to comply with whether or not the accident was your fault. Also, if you need any assistance from your insurance provider, you will need to take steps there as well.
Step 1 - Check yourself and everyone else in your car and the other vehicle for injuries. Some injuries may not be transparent right away. If you need help, call 911 to get medical treatment as quickly as possible. Don't assume you are fine; it's best to have medical professionals check you out just to be sure.
Step 2 - Do not leave the scene of the accident. Leave everything as it is and secure the accident scene. Turn on your hazard lights, and if you have flairs or other objects, place them around the scene, so other cars and passersby stay clear. Move yourself and others involved to a safe area out of the road to wait for emergency personnel.
Step 3 – Document everything and take as many photos as possible. Make personal notes about what happened and when. Some handy cell phone apps can help you document the entire accident, store notes and photos, and other information.
Step 4 - Call the local police. They need to fill out an accident report and take pictures of the scene.
Step 5 - Wait for the police to arrive. You can also call family for a ride home or a tow truck to move your car once the police are done.
Step 6 - Ask nearby witnesses for their contact information should you need it later. Police will want to interview them as well.
Step 7 - Talk to the police and the other driver and recount your memory of how things occurred. If you are unsure of specific details, say that. The officer will create a car accident police report to file with his or her precinct. Jot down the policeman's name and badge number. Be sure to get a copy of the police report to give to your insurance carrier. The police may need you to visit the police station if they need further information later.
Step 8 - Exchange information with the other driver. Be sure to get the name of their auto insurance company, their phone number, driver's license number, license plate number and any other insurance information. You can also provide your own insurance information and your policy number to them. Some states are "no-fault" states, and your insurance provider will need to pay for any repairs. Other states require the "at fault" person's insurance carrier to pay. The police can help determine who was at fault if the facts are in question. Once you decide who is at fault and what the laws are in your state, it will make the insurance process quicker and easier.
Step 9 - Contact your insurance company immediately and report the accident, file an accident claim and schedule their insurance adjuster to assess the damage. That will need to be done quickly to get your insurance claim in. Review your policy and determine if it covers medical expenses or other therapies if you need any of those benefits. Sometimes insurance coverage will pay for a tow truck or taxi home after a serious car accident.
Step 10 - Arrange for a rental car to use until yours is fully repaired. It may take a few days and sometimes even weeks. If your vehicle is declared totaled by the insurance company, you may need to go car shopping and buy a new one. You will also need to schedule an appointment with the local repair shop to get your car fixed.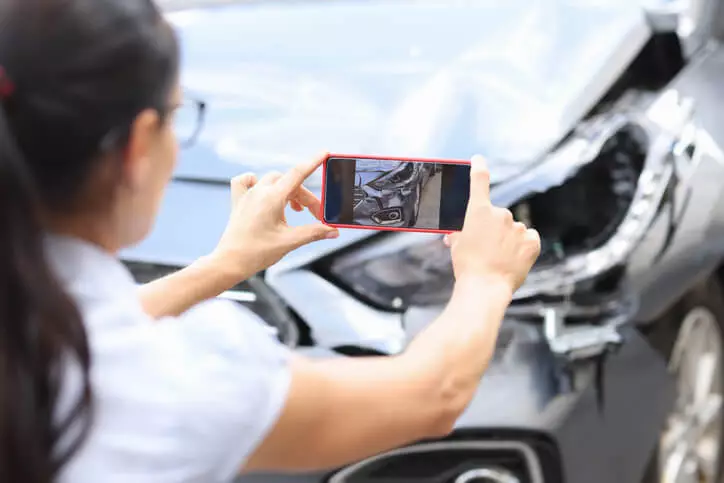 Things to Do After Leaving the Scene of an Accident
After a car crash and you can return home, there are a few things you might want to do.
Some people ask, "should I call other car insurance companies?" If you have auto insurance with a company you trust, let them handle the claims process. Do not call the other driver's insurance company yourself or get involved. Your auto insurance carrier will have trained professionals who can handle all that for you. You may have to pay your full insurance deductible before you receive any claim benefits.
If you have a difficult time getting help from your insurance company or they deny your claim, it may be time to shop for a new automobile insurance provider. You can check online reviews to find a good one. Typically, after an accident, insurance rates will go up considerably. Even if you are a good driver, you may be penalized. Some insurance carriers offer a one-time no-fault pass and won't increase your rates. Find out what your policy covers especially if there is any property damage.
Get the medical help you need and keep all your bills. If your insurance company or the other driver's carrier does pay for those type of expenses, you will need documentation.
If your injuries leave you with long-term therapies or unexpected expenses, you might want to consider contacting a law firm and hiring a personal injury attorney and taking legal action against the other motorist, if you were not at fault.