If you're a smoker, you know how difficult it can be to keep your car's upholstery free of smoke odor. Even if you don't smoke, if you've ever been in a smoking environment, you know how the smell can linger on your clothes and in your hair. The same is true for your car's upholstery. Smoke odor is one of the most difficult smells to remove from fabric, but it is possible. Unfortunately, a lot of people don't know how to remove the smoke smell from cars, but it's surprisingly easy to get rid of smoke smell from cars once you know how to make your car smell good.
Why Do People Smoke in Cars?
Smoking in cars is a health hazard for both the driver and passengers. The smoke not only stains the upholstery and leaves an unpleasant odor but also increases the risk of lung cancer and other respiratory diseases.
Despite the risks, there are several reasons why people continue to smoke in cars. Some people believe that smoking in their vehicles will not affect non-smokers or that the windows protect them from the harmful effects of secondhand smoke. However, studies have shown that even with the windows open, secondhand smoke can be just as dangerous as smoking yourself.
Others may simply be addicted to nicotine and unable to quit, even when they know it risks their health. Whatever the reason, it's essential to be aware of the dangers of smoking in cars so that you can make an informed decision about whether or not to do it.
The Dangers of Driving with Someone Who Smokes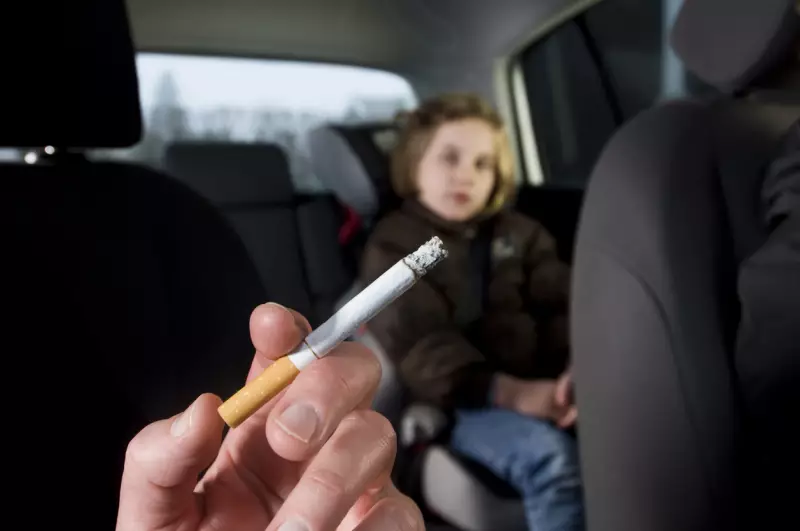 When you drive with someone who smokes, you're exposing yourself to the dangers of secondhand smoke. Secondhand smoke comes from the burning end of a cigarette, cigar, or pipe and the smoke exhaled by a smoker. It's a mixture of more than 7,000 chemicals, including at least 70 that can cause cancer.
Secondhand smoke is dangerous because it contains many of the same harmful chemicals as firsthand smoke, and these chemicals can damage your lungs and heart and increase your cancer risk. Secondhand smoke exposure can also trigger asthma attacks and other respiratory problems.
If you're exposed to secondhand smoke in your car, take steps to protect yourself and your family. Ensure your automobile is well-ventilated, and avoid riding in cars with smokers. If you must ride in a car with someone who smokes, ask them to open the windows and not smoke while you're in the car.
Planning To Sell Your Car?
When you're planning to sell your car, you want to ensure it's in the best possible condition - including getting rid of any lingering smells. If you've been smoking in your vehicle, there's a good chance that the upholstery is full of smoke particles. Not only is this a turn-off for potential buyers if you don't know how to remove cigarette smell from the car, but it can also harm their health.
Here are some tips on how to get the smoke smell out of a car:
Air out the car. On a sunny day, open all the doors and windows and let the fresh air circulate through the car; this will help dissipate some smoke particles.

Vacuum the upholstery. Use a vacuum with a HEPA filter to suck up as many smoke particles as possible from the upholstery. Pay special attention to crevices and cracks where Smoke particles tend to accumulate.

Use an upholstery cleaner or shampooer. If vacuuming doesn't eliminate all the smoke smell, you may need a cleaner or shampooer designed specifically for upholstery fabrics. Follow the directions on the product label carefully.

Deodorize with baking soda or charcoal. Baking soda and charcoal are both great at absorbing odors. Sprinkle either one liberally over the affected areas and let it sit for a few hours before vacuuming it up again.
Can Smoking In A Car Reduce Its Resale Value?
Yes, smoking in a car can reduce its resale value. Here are a few things to keep in mind if you're a smoker who owns a car:
Getting rid of smoke smell in car upholstery is one of the most difficult things to do when it comes to cleaning your car's interior.

Potential buyers will be turned off by the smoke smell when you're trying to sell your car and may offer you less money for the vehicle.

If you're planning on trading in your car, the dealership may give you a lower trade-in value because of the smoke odor.
So, if you're a smoker, it's best to avoid smoking in your car to maintain its resale value. If you do smoke in your vehicles, it's vital to know how to get cigarette smell out of cars and how to make the car smell good.
Different Types of Smoke
Cigar smoke, cigarette smoke, and marijuana smoke all have different smells. Each type of smoke has its own unique aroma that can be difficult to remove from your car's upholstery.
Cigar smoke has a rich, pungent smell that can be difficult to remove from your car's upholstery.

Cigarette smoke has a lighter, more acrid smell.

Marijuana smoke has a sweet, skunky smell.
To remove the smell of cigar smoke from your car's upholstery, use a heavy-duty cleaner or shampoo. To remove the smell of cigarette smoke, use an enzymatic cleaner or vinegar. To remove the smell of marijuana smoke, use activated charcoal or baking soda.
What You'll Need
If you've smoked in your car or if you're trying to remove the smell of smoke from someone else's car, there are a few things you'll need to do the job. First, you'll need to gather some supplies. You'll need a vacuum cleaner with attachments, a stiff-bristled brush, and some cleaning solution. Next, you'll need to take care of the apparent source of the smoke smell: the ashtrays. Empty them and give them a good scrubbing with soapy water. If there are lingering smells, try spraying them with an air freshener.
Once the ashtrays are clean, it's time to vacuum the upholstery. Focus on areas with a lot of fabric, like the seats and floor mats. If you can remove the seats entirely, that's even better. Once you've vacuumed everything thoroughly, go over everything again with the brush to loosen any stubborn dirt or debris.
Finally, it's time to clean everything with your chosen solution. There are a number of ways to do this, so consult your cleaning solution's instructions for specific guidance. In general, you'll want to apply the solution to a damp cloth and then rub it into the upholstery in small circular motions. Be sure to get into all the nooks and crannies! Once everything is clean, open up all the doors.
How to Get Rid of Cigarette Smell in Car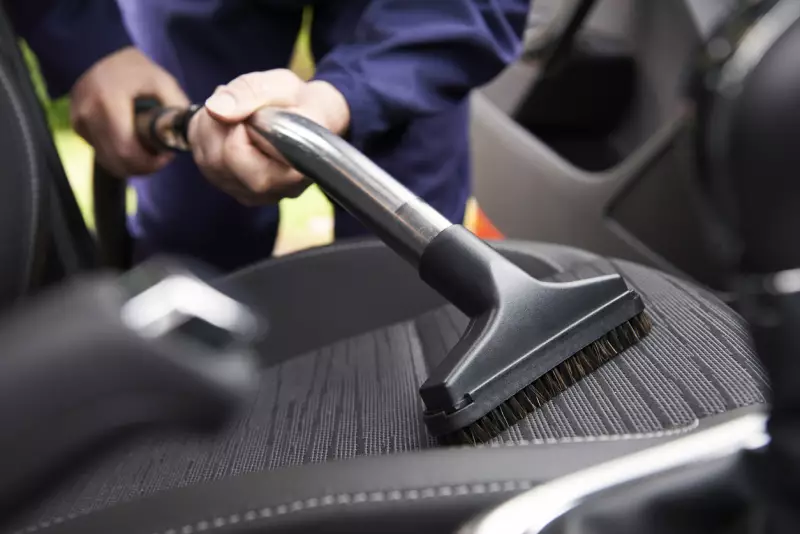 Whether you're a smoker or have just been in a smoky environment, removing the smell of smoke from your car's upholstery can be challenging. However, you can take a few easy steps to get rid of the smoke smell and make your car's upholstery fresh and clean again.
Start vacuuming the upholstery thoroughly to remove any loose dirt or debris.

Then, mix a solution of equal parts white vinegar and water in a bowl.

Using a clean, soft cloth, place some of the mixture onto the upholstery and scrub gently to lift the smoke smell.

Rinse the area with clean water and allow it to air dry completely.

Finally, sprinkle baking soda on the upholstery and vacuum it up after a few hours to absorb any remaining odors.
If you are looking to sell your car, or you recently quit smoking and cannot tolerate the smell any longer, we hope these tips from GoodCar can help you. Now that you know how to get rid of smoke smell in cars, go try it out for yourself!