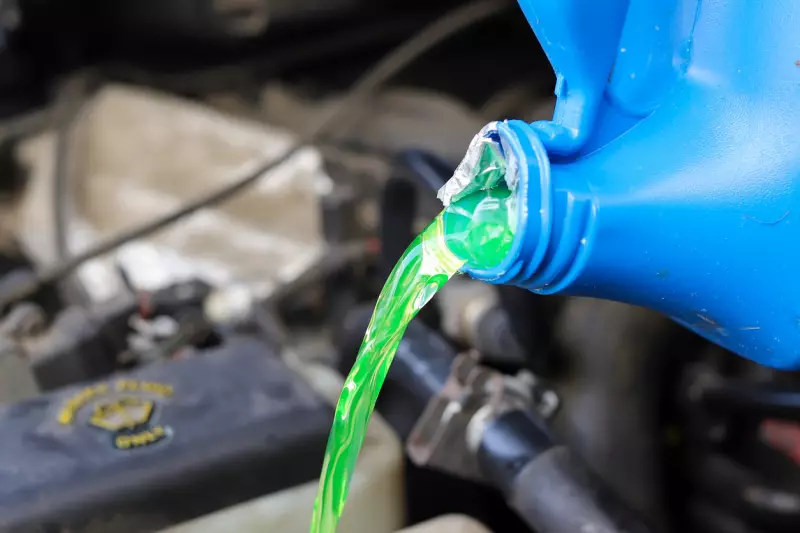 Antifreeze is a crucial fluid that keeps your engine functioning correctly and guards against corrosion over time. Without antifreeze, your car would easily overheat and sustain significant damage. Because of this, it's critical to manage the antifreeze levels in your car. What exactly does coolant accomplish, and what unique upkeep needs does your engine coolant have? In order to receive dependable long-term performance out of your car, it's crucial that you provide answers to these questions as the owner.
What is Antifreeze?
Ethylene glycol and other ingredients are combined to create a specific liquid called car antifreeze. It must be combined with water before use. The goal of antifreeze is to keep the engine from overheating when it is running normally. This specialized coolant pumps around the engine block to efficiently and quickly eliminate heat so that it may continue to operate at its ideal temperatures.
As a vehicle owner, you shouldn't have to wonder, what is an engine coolant? Instead, your focus should be on how to use antifreeze properly. Mix the correct type of antifreeze with water and add it to your coolant reservoir to protect your engine properly. The coolant is held in the radiator and is cycled through the block of the engine to remove heat. It's a complicated system, but it is designed to effectively keep your vehicle's engine cool and running efficiently.
How Does Antifreeze Work?
Even if you understand that antifreeze, or coolant works to remove heat from the engine in your vehicle, you may not understand how the process works. If you're wondering, what does antifreeze do in your car?, it is used by the radiator for cooling purposes. The antifreeze gets mixed with water to create coolant, and that coolant gets cycled around your car to keep the engine cool effectively.
Coolant contains antifreeze rather than simply plain water for two reasons. The first is that unlike water, which will freeze at ordinary freezing conditions, ethylene glycol or propylene glycol, which is used in antifreeze, won't. In frigid climates, that is significant. The cooling system might suffer catastrophic damage if the coolant freezes, such as causing cracks.
Because it can absorb more heat without converting into vapor, antifreeze is used in place of water. This is significant because it allows the coolant to cycle more heat from the engine than water alone could. Antifreeze is a strong liquid for just this reason, making it essential for optimal engine coolant.
What Does Coolant Do in a Car?
The coolant in your vehicle is made of a mixture of antifreeze and water. Together, the two liquids create a type of coolant that can keep your car's engine from overheating while running. The coolant gets cycled through the engine block, where it absorbs as much heat as possible to remove as much heat from the engine as it can.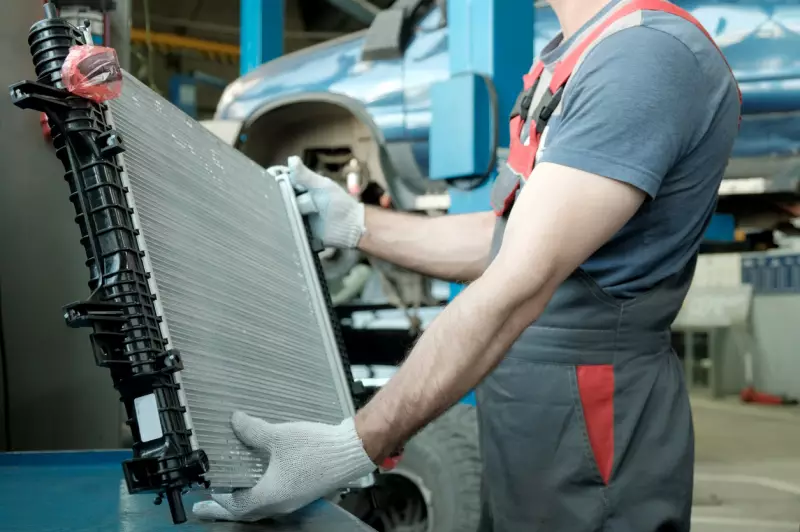 The coolant is cycled away from the engine over to the radiator, where the excess heat is blown off. The radiator sends the hot liquid through narrow passageways among a bunch of delicate metal fins that have cool air blowing over them. The air carries the heat from the liquid coolant away from the car and quickly lowers the temperature of the coolant so it can be used to remove more heat from your car's engine.
Your vehicle continues to cycle coolant between the engine block and the radiator to maintain proper temperatures in the engine. The coolant may also be cycled through the heater core to be used as a heat source for the inside of the vehicle when it's cold out. Coolant must be maintained properly through flushes and regular additions when necessary to keep your car in good working order.
Where Does Antifreeze Go?
There are two different places where antifreeze goes into your vehicle. You must mix up antifreeze with water to create coolant, and once you have it, you can add it to your vehicle to refill the radiator and prepare your ride for proper performance. The trick to completing this essential task is to know where to put antifreeze in your car. This isn't difficult, but there are two different locations you may have to use depending on the age of your vehicle.
The first and most common today is the coolant reservoir. This is a large plastic tank in the engine bay of your vehicle. Remove the cap from the coolant reservoir and pour in coolant until you reach the fill line. You'll know you have the coolant reservoir because the cap will have a small warning symbol, as well as a radiator symbol on it.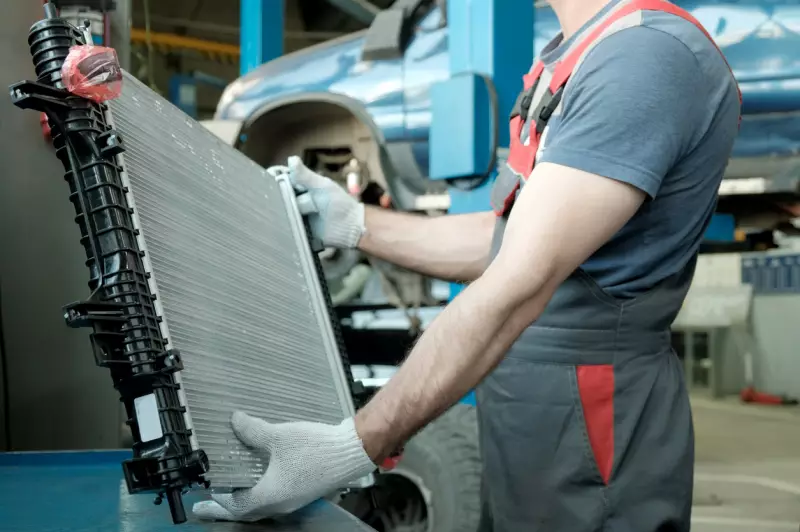 If you don't have a coolant reservoir, you must add coolant directly to your car's radiator. You can do this by locating the fill cap on the radiator and opening it after your engine has fully cooled. Once open, use a funnel to add coolant until the radiator is completely full. Just be mindful of spilling, as antifreeze is dangerous to animals, people, and the environment.
What Antifreeze Does My Car Need?
If you are wondering what antifreeze does my car need?, you should check your owner's manual for specific information about the right type of antifreeze for your vehicle. Each vehicle is designed to run with a specific type of coolant added in. This is because different vehicles have different operating temperatures, radiators, and engines.
Adding the proper coolant will ensure that everything runs at the expected temperature levels. Check your manual, note the type of coolant to get, and add properly mixed coolant to your vehicle until it's properly full.
How Often Should I Flush My Radiator
The coolant in your vehicle isn't good forever, and it should be replaced occasionally to keep your vehicle in good working order. The general rule is to swap your car's engine coolant once every 30,000 miles, or once every five years, whichever is soonest. However, each vehicle is unique so you should check with your owner's manual to be sure.
Change the coolant in your vehicle when it becomes necessary, and you'll prevent contaminants from building up and doing damage to your engine. Swapping coolant regularly helps you keep the proper ratio of coolant and water as well, since over time, the water can evaporate.
Replacing and topping up the coolant in your car's cooling system is just one of the many different parts of proper vehicle maintenance today. Take the time to maintain your vehicle, and it will perform better for you over time. If you're just getting to know a new vehicle, you should check things like the coolant, the oil levels, and more during the initial examination. You need to think about viewing a vehicle history report to help you determine if the car has been taken care of properly or not. One glance at a complete report will help you understand what type of maintenance your new vehicle will need upon buying it.