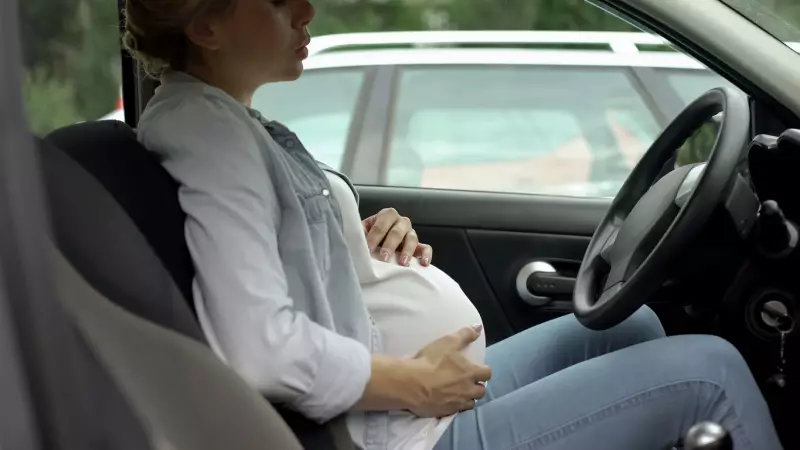 It's common for people to wonder, when should you stop driving when pregnant? or even, can pregnant women drive? The truth is that most pregnant women won't have a problem driving or riding in vehicles early on in their pregnancy, but there are situations when riding or driving in a vehicle isn't as safe any longer. If you're pregnant or you have a pregnant spouse, it's essential for you to know when a pregnant woman should and should not ride in a vehicle.
When you understand this, you can keep your loved ones safer and have fewer medical problems for you and your baby. Learn about all the things you shouldn't do when driving or riding in a vehicle while pregnant, and you'll have a good guide to follow throughout your pregnancy.
Riding in a Vehicle When You're Instructed Not To
If you're wondering can pregnant women drive, the answer is yes as long as their doctor or midwife doesn't tell them otherwise. You have to realize that knowing when to stop driving when pregnant is important for your health as well. This is one of the reasons you should see a midwife or doctor regularly throughout your pregnancy. These health professionals can tell you when driving or even riding is too stressful for you and when you should avoid it.
While it can be extremely difficult to avoid riding in a vehicle during your pregnancy, you should at least try and avoid doing so most of the time if your doctor or midwife tells you to. If you go against the wishes of your medical professional, you are putting yourself at risk, and you could be putting your baby at risk as well.
Sit Too Close to the Steering Wheel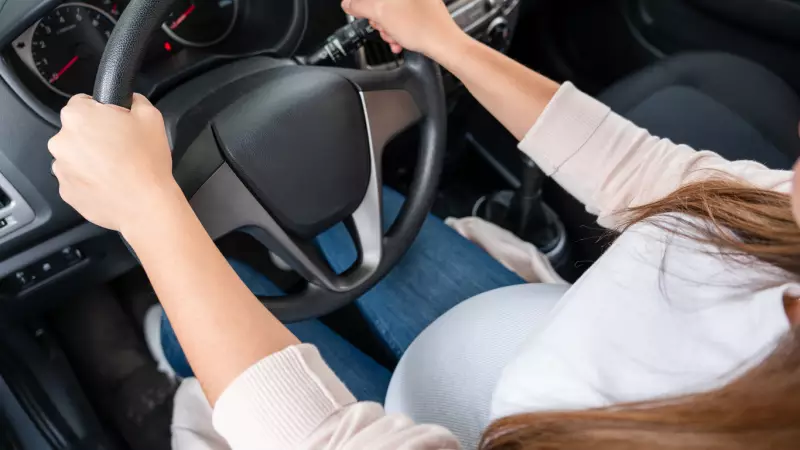 You put yourself and your baby at risk if you ever sit too close to the steering wheel while driving. While driving pregnant, you must make sure you're always 20 cm away from the steering wheel or more. If you don't maintain this distance, your baby could be seriously injured if you get into even a minor accident that deploys the airbag in your vehicle.
Take measurements and make sure you're far enough away from the steering wheel while driving. You may have to slide your seat back more to make this possible, and you should do whatever you can to maintain enough distance if you're going to drive while pregnant.
Using a Seatbelt When You're Told Not To
There are some instances when a pregnant woman is advised not to use a seatbelt when traveling to keep the baby safe and healthy. If your doctor or midwife advises you to avoid using a seatbelt, you should do everything you can to avoid traveling as much as possible.
While some trips cannot be avoided, taking any unnecessary trips without a seatbelt puts you and the baby in danger, and wearing a seatbelt when you're told not to is also a major mistake. Try to keep your trips short and sit in the back of the vehicle to reduce your risk of injury as much as you can, if that's an option.
Skipping the Doctor's Visit after a Minor Accident
It can be tempting to avoid a trip to your doctor's office after you get into a minor collision while driving or riding in a vehicle. This is always a mistake, though. Even if you feel fine after getting into an accident, there's a chance that your baby isn't. Whether you get rear-ended or you have another collision, you should go and see your doctor as soon as possible after.
You can get your baby checked on, and if there is a potential problem, your medical team may be able to resolve the issue before it puts your baby in danger. Going to the doctor may seem like an extra hassle that you don't want to deal with, but it could mean the difference between your baby remaining healthy and something happening.
Driving for Extended Periods without Stopping and Restings
It's bad to put stress on your body when pregnant, and while it's true that pregnant women can drive and ride in vehicles, there should still be some limits to how they do so. Don't sit in a vehicle all day long without giving yourself time to walk around, use the bathroom, and stay comfortable and healthy. Don't make the mistake of trying to sit still all day long, or you could put too much strain on your body and the baby. Take breaks whenever you need them, and you'll remain healthier for it.
Not Making the Necessary Adjustments Before Driving in a New Position
If you have a larger belly, you may need to adjust your seat to drive safely. When you do that, you have to consider how the adjustments you make impact your ability to see out of your mirrors. Adjust each of the two side mirrors as well as your rear-view mirror to ensure you can see behind you effectively while driving. You may not be able to ride in the most comfortable or convenient position while traveling while pregnant, but you should make sure you always have a clear view of the road around you, or you risk getting into accidents that could otherwise be prevented.
Riding without a Proper Fitting Seat Belt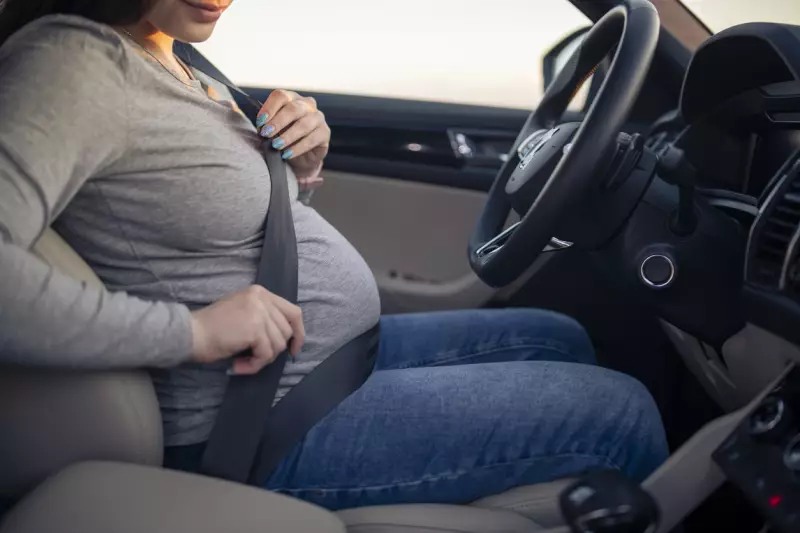 Seat belts can be uncomfortable when you're pregnant, but that isn't an excuse to put cushions between you and the belt, to change the position of the belt, or to use it with too much slack. Making yourself more comfortable while using a seat belt in the vehicle can actually make things more dangerous for you and your baby if an accident occurs. It's better to remain slightly uncomfortable and properly belted while you ride or drive to ensure that you're as safe as you can be while traveling.
As a newly pregnant woman or the spouse of a pregnant woman, it's essential you make things as comfortable for them as possible. One of the things that may be necessary is to invest in a larger vehicle with more space for the baby. Begin by looking at the seating features of different vehicles and by looking at options that are known for being good for pregnant mothers. You should also look at the vehicle history report to learn if there are any potential safety issues with a specific vehicle before making a purchase. Taking the time to locate and purchase a safer and more spacious vehicle can help make things safer and more reliable for a pregnant woman.