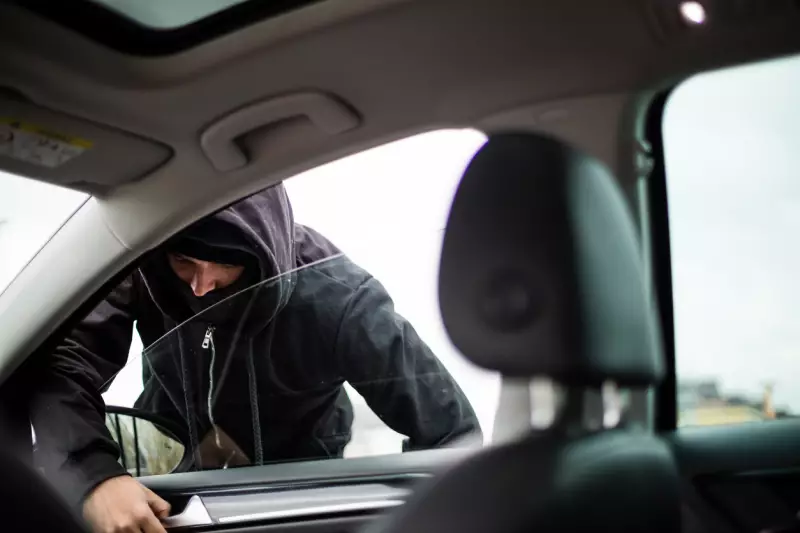 Are you concerned about the safety of your car? Car theft remains a significant concern for car owners worldwide, despite advancements in car security technology. Thieves are continuously finding new ways to steal cars, and as a car owner, it is crucial to take preventative measures to safeguard your vehicle. Investing in an anti-theft device is one such step that can help protect your car.
We will explore the top anti-theft devices for cars to assist in keeping your vehicle secure. No matter the make or model of your car, there are anti-theft devices to cater to every type of vehicle. To safeguard your car and deter theft, continue reading to find out about the most effective anti-theft devices for cars.
Steering Wheel Locks
Steering wheel locks are a popular anti-theft device for cars that work by immobilizing the steering wheel, making it difficult for thieves to steer the vehicle even if they manage to start the engine. These locks are designed to fit around the steering wheel and lock in place, making it almost impossible to remove without the key. They act as a strong visual deterrent and can significantly reduce the likelihood of a car being stolen, as thieves will typically choose an easier target. Steering wheel locks are affordable, easy to use, and effective in protecting your vehicle from theft. However, it's important to remember that no anti-theft device is foolproof, and it's always a good idea to take other precautions, such as parking in well-lit areas and not leaving valuables in the car.
Car Wheel Clamps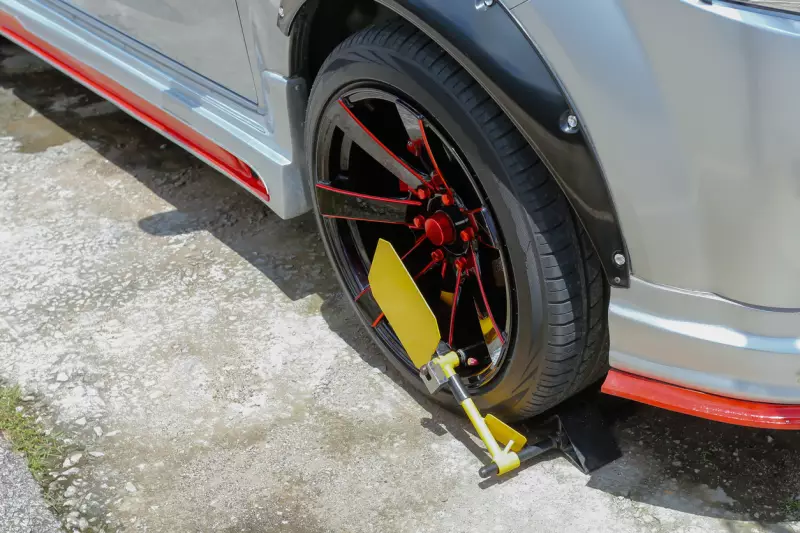 Car wheel clamps, also referred to as tire locks, function as an anti-theft device created to impede the efforts of thieves attempting to steal a parked vehicle. These clamps operate by immobilizing one or more wheels, making them arduous or even impossible to move. Typically, the clamp is crafted from durable metal and secured to the wheel using a locking mechanism designed to be highly resistant to tampering or picking. As a result, they are highly effective at deterring theft. Wheel clamps are frequently employed by law enforcement agencies to enforce parking regulations. Nevertheless, they can also be purchased by individual car owners as a cost-effective and reliable means of safeguarding their vehicles.
Brake Locks
Brake locks serve as effective anti-theft measures that secure vehicles by locking the brakes, thereby preventing theft. The locks are typically affixed to either the brake pedal or the steering wheel and are only released with a key. By immobilizing the vehicle, the brake lock renders it difficult for thieves to move the car without damaging the brakes. One of the significant advantages of brake locks is that they mandate physical access to the vehicle, making it challenging for intruders to bypass the lock. Furthermore, brake locks are easy to install and affordable, which explains why they remain a popular choice for car owners looking to safeguard their automobiles.
Audible Alarms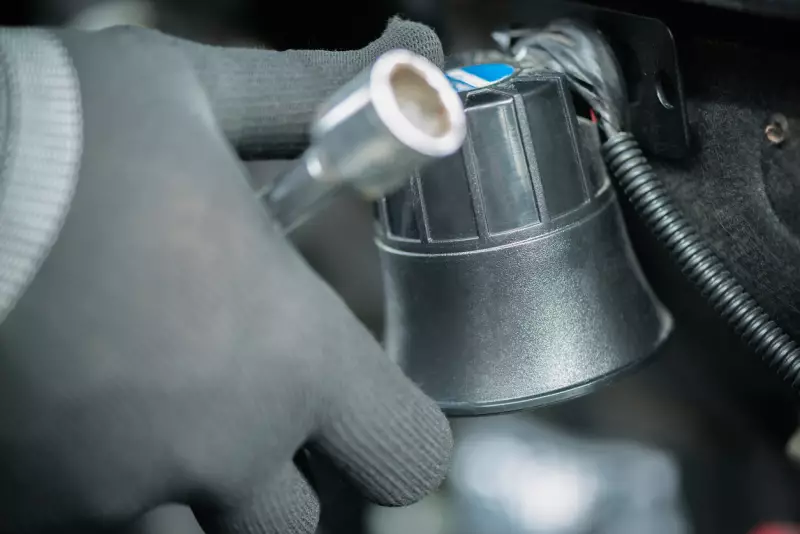 Audible alarms are a popular anti-theft device for cars that work by emitting a loud, high-pitched sound when the car is tampered with. They are designed to alert the car owner and nearby individuals of a potential theft attempt and deter the thief from continuing their actions. Audible alarms typically have sensors that detect movement, vibration, or attempts to enter the vehicle without a key, triggering the alarm to sound. The volume and duration of the alarm can be adjusted to meet the owner's preferences. Some models have an alarm system that triggers if the lock is tampered with or removed. While not foolproof, audible alarms can be an effective deterrent against car theft and provide peace of mind for car owners.
Hidden Kill Switches
Hidden kill switches are a popular anti-theft device for cars that involves installing a switch in an inconspicuous location in the car. This switch is connected to the car's electrical system and can cut off power to critical systems like the ignition, fuel pump, or starter motor, preventing the car from starting or running. The idea behind this device is that only the car owner would know where the switch is located and how to activate it, making it difficult for thieves to steal the car even if they have bypassed the standard security measures like the door locks or alarm system. Hidden kill switches have been used for decades as a simple, reliable, and inexpensive way to deter car theft.
Vehicle-Tilt and Glass-Break Sensors
Vehicle-tilt sensors are designed to detect changes in the car's angle, such as when it is being towed or lifted by a jack. If the sensor detects a tilt, it triggers an alarm to alert the car owner or nearby authorities. Glass-break sensors, on the other hand, are designed to detect the sound of breaking glass, which is often a sign of forced entry. If the sensor detects the sound of a window being broken, it triggers an alarm as well. Together, these sensors can provide an effective layer of protection against car theft and break-ins and give car owners peace of mind knowing their vehicle is secure.
Battery Disconnect Switches
Battery disconnect switches are a type of anti-theft device that can be used in cars to prevent unauthorized access and use of the vehicle. These switches are designed to interrupt the electrical circuit that connects the car's battery to the rest of the electrical system, preventing the engine from starting or any other electrical components from functioning. By disconnecting the battery, a thief cannot start the engine or use any electrical systems, which can effectively deter theft. Battery disconnect switches are typically installed in inconspicuous locations and can be activated or deactivated using a key or a switch.
GPS Trackers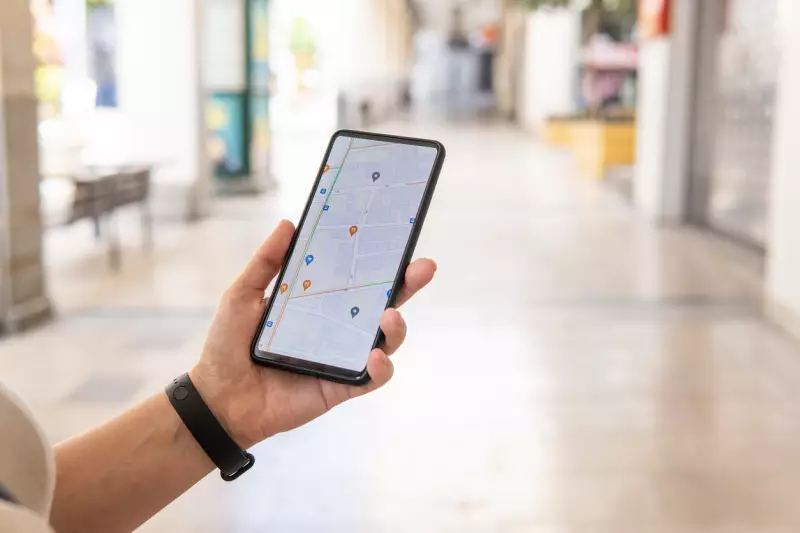 GPS trackers are a reliable solution for preventing car theft, as they enable car owners to track their vehicle's location in real-time. The devices employ GPS technology to precisely identify the car's whereabouts and transfer the information to the owner's computer or smartphone. This feature permits owners to oversee their vehicle's movements, establish geofencing alerts that will notify them when the car leaves a designated region, and receive alerts in case of any unexpected activity or tampering. In case of theft, GPS trackers can also serve as useful evidence for law enforcement, significantly enhancing the prospects of recovering the stolen car.
Remote Locks
Keyless entry systems, commonly known as remote locks, have gained popularity as car anti-theft devices. With these systems, car owners can operate their car doors from a distance by using a remote control device. This increases the difficulty for thieves to gain unauthorized access to the vehicle as they would have to forcefully enter through the windows or doors. Certain remote locks also provide supplementary features like alarms and immobilizers, making theft attempts even more challenging.
Smart Keys
Smart keys are electronic security systems implemented as an anti-theft measure for cars. They employ cutting-edge technology to produce a distinctive signal that communicates with the vehicle's computer. This signal is essential for unlocking the doors, starting the engine, and enabling other features. Smart keys are constructed to be nearly impossible to duplicate, rendering them more secure than conventional keys. They frequently incorporate features such as remote start and automatic locking, further enhancing the security and convenience they offer.
Faraday Bags
Faraday bags serve as an anti-theft measure for cars and are designed to safeguard them from electronic car theft. These bags are composed of a distinct material that obstructs electromagnetic signals, effectively impeding thieves from using electronic devices to manipulate a car's keyless entry system. By placing a car key inside a Faraday bag, the bag generates a shield that blocks all incoming and outgoing signals, rendering it unfeasible for criminals to intercept or replicate the key's signal. This renders Faraday bags a potent tool in the fight against car theft, particularly for vehicles equipped with keyless entry systems susceptible to hacking.
Steal-Proof Your Car
To safeguard your valuable asset, it's a wise decision to invest in a dependable anti-theft device for your vehicle. There are several options accessible that cater to your requirements and financial plan. Although no device can assure absolute protection, using a combination of these devices can significantly enhance the likelihood of deterring car theft. It's crucial to bear in mind that prevention is better than coping with the aftermath of a theft. Thus, take the essential measures to protect your car without delay. GoodCar can assist you by helping you run a vehicle history report on any vehicle you plan to purchase. That way, you know if you need to invest in anti-theft devices or if your new vehicle will already come with one!