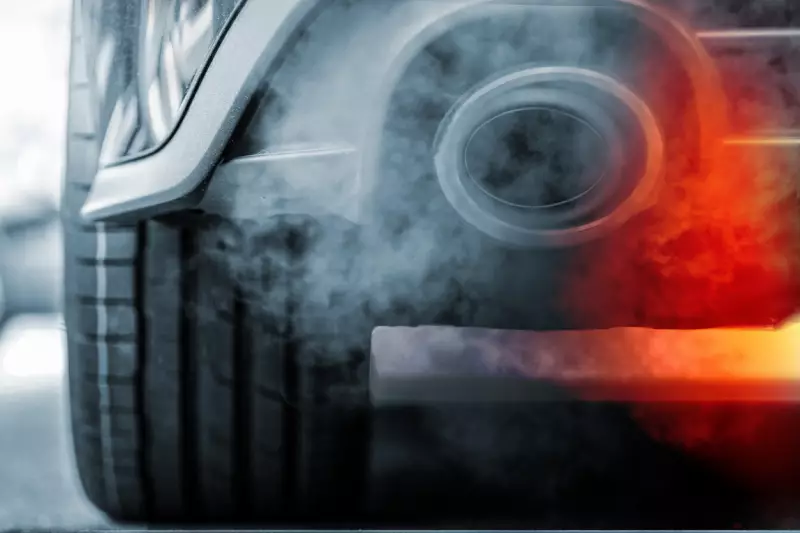 Most people know and accept the fact that internal combustion vehicles emit harmful emissions that are bad for the air quality and the environment. It's a common belief that these emissions are caused by combustion or burning fuel, but not all of them are. Some of the harmful emissions that are released by a vehicle are from simple fuel evaporation. Gasoline evaporates at temperatures as low as -40 degrees Fahrenheit. This means that fuel is constantly evaporating and creating harmful emissions, and modern vehicles are equipped with an evaporative emission control system to help mitigate the amount of pollution released.
How the Emission Control System Preserves Fuel
An intelligent combination of technologies makes up the evaporative emission control system, allowing it to function and preserve nearly all the fuel vapor produced in your vehicle. The system intelligently captures fuel vapor in a charcoal canister and redirects it back to the engine to be burnt to generate power.
Your engine mixes fuel vapor and oxygen during combustion to generate power. Any fuel vapor that naturally occurs inside your vehicle's fuel system is used by the evaporative system. In order for the system to function, a specialized gas cap traps in fuel vapor, and they're directed into a charcoal canister as they're generated. The vapors are then siphoned into the engine using a vacuum to mix with oxygen and be combusted. By trapping the fuel vapors and burning them, the evaporative system prevents the harmful vapors from being released into the environment. The system reduces your fuel consumption dramatically and reduces your pollution.
What is the Emissions System in Your Vehicle?
Every internal combustion vehicle produces a variety of waste gasses that must be managed. These fumes are known as emissions, and the emissions system is an important tool for managing fuel vapor, combustion waste gasses, and more. Many harmful fumes are produced while driving your vehicle, and modern emissions system components, such as the EVAP system, the catalytic converter, and others, work to help reduce the harmful fumes you release into the atmosphere. These systems don't reduce the carbon emissions of your vehicle, but they can help the environment in different ways, which is why every new vehicle must be equipped with a functioning emissions system before being allowed to drive on the roads in most states.
How Much Does it Cost to Repair an Evap System?
If you have issues with the Evap system on your vehicle, you may have to pay to have it repaired. You should expect to spend between $200 and $500 for most standard repairs, and that doesn't include labor costs. Your costs may be double that amount if you're paying for professional labor. If your check engine light comes on, it may be because of an issue with your emission control system. Talk with a local mechanic about your repair options and get the issue resolved as soon as you can to reduce fuel waste and potential damage to your vehicle.
Keep Temperatures Low to Reduce Fuel Evaporation
Evaporation will cost you some of your fuel even if you have a functioning gas cap and evaporative emission system. To minimize your fuel loss, you should take steps to keep your fuel as cool as possible. Take steps such as refueling early in the morning or late at night when the sun is down to reduce how much fuel is lost during that process. You should also park your vehicle in the shade whenever you can to slow fuel evaporation. By making simple changes like these, you can preserve more of your fuel over time.
Look for Error Lights Before Any Vehicle Purchase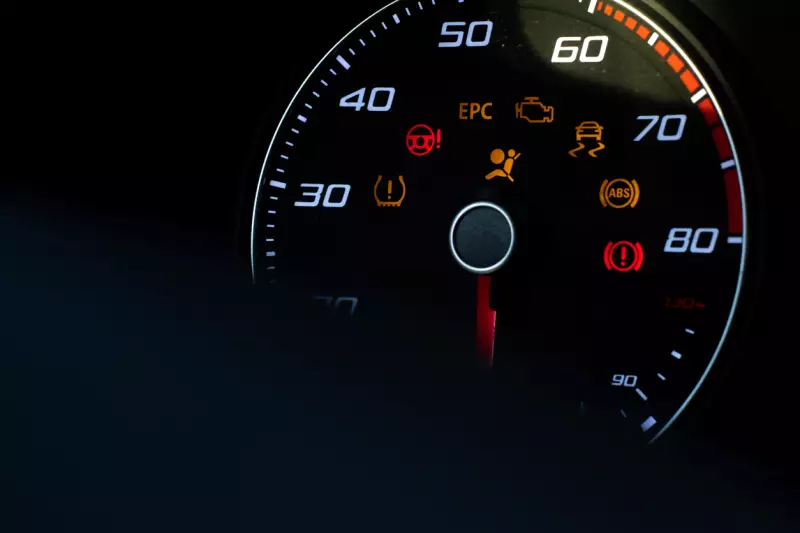 The emissions system in your vehicle is essential for smooth engine operation and also for reducing your fuel consumption and pollution output. When you purchase a used vehicle, you should look for any warning lights and be especially wary of a check engine light. The check engine light often comes on for emissions system issues, but could also be linked to more serious issues in your vehicle. Look closely at the vehicle before making a purchase, checking the oil health, the condition of the tires and brakes, and any other small details that you can. You can look through a vehicle history report to learn more about how it was cared for and if there are any recall issues as well. All these little details help you determine what vehicle you should purchase and what you should avoid.
Where Key EVAP System Components are Located
There are several components working together in the emissions control system. There are different sensors, hoses and valves, a charcoal canister, a fuel cap, and more. These different parts all work to make the emissions system function, and without all of them working properly, you would fail a state inspection, burn more fuel than necessary and have potential engine issues.
The parts of the system include the following:
Fuel tank
Charcoal canister
Fuel tank pressure sensor
Fuel vapor lines
Fuel vapor switching valve
Canister vent valve
Canister filter
Electronic control module
Fuel level sensor
Gas cap
Components such as the charcoal canister, fuel level sensor, canister filter, canister vent valve, and fuel tank are all located underneath the vehicle near the rear end.
Many of the fuel vapor lines run between the charcoal canister and the engine, and many of the sensors reside in or near the fuel tank. The gas cap is on the exterior of the vehicle behind the fuel door, and many other parts show up in different areas. The electronic control module sits under the hood of most vehicles, and all these different components detect fuel vapor, trap it and redirect it where it can be used in the engine.
The evaporative control system is useful for preventing your vehicle from wasting fuel and doing more harm to the environment than necessary. The system relies on many different components all working together, and it's a useful product that will keep your vehicle operating properly. If you see any engine warning lights, this system could be the cause, so try to remember them when considering possible repairs for your issues.