Although car manufacturers do their best to build and sell safe and sound cars, sometimes they fail, and a recall is necessary to fix a problem. It's essential to stay on top of whether or not your car or truck has any open recalls. A few years ago, everyone was talking about the Takata airbag recall that involved a defective inflator and affected a lot of car companies. Every brand has had to deal with recalls including Acura and Audi, Chevrolet, Chrysler, Ford, GMC, Honda, Infiniti, Nissan, Tesla, Toyota, and Volkswagen.
What is a Recall?
When the NHTSA or an automobile manufacturer discovers a safety issue with a car or truck or finds that the vehicle does not comply with federal standards, they issue a recall. The recall may affect a specific part and, therefore, an entire group of vehicles (make/model) or all the vehicles that the part was used on. If the defect poses a danger to the driver resulting in a safety risk, a recall must be performed to fix the problem at no cost to the car owner. After a recall is issued, the car manufacturer has 60 days to send out a recall notice to all car owners and offer them instructions on how to get the repair completed.
Typically, car owners can call their dealership, and they will have the necessary parts and supplies to fix the safety-related defect. If the owner is not notified or he or she chooses not to have the defect repaired, an open recall will remain on that vehicle until it has been completed.
What is the National Highway Traffic Safety Administration?
The National Highway Traffic Safety Administration (NHTSA) is the government agency responsible for keeping Americans safe on the roadways. Their main objective is to reduce the number of vehicle-related deaths and injuries. They do this by establishing high standards and manufacturing guidelines to keep cars and trucks safe. These standards are called the Federal Motor Vehicle Safety Standards (FMVSS).
The NHTSA works closely with other state and local agencies, government offices, and private companies to attain their objectives by forming partnerships. They also sponsor highway safety grant programs to improve all aspects of travel. The NHTSA performs extensive crash and safety testing and often initiates vehicle recalls.
What is a VIN?
Every vehicle has a unique identifier called a Vehicle Identification Number (VIN) for short. A VIN number follows the car through its entire lifecycle, and state and local agencies use VINs to track accidents, safety recalls registrations, emission data, and other information about the car or truck.
Because so many agencies use VINs to keep track of data, you can perform a VIN lookup and see a lot about a vehicle. This is especially helpful when buying a used vehicle. You can check to see if the car has any open recalls, been in any serious accidents, has a branded title for things like flood, fire, or theft. You can also check how many owners the car has had along with other details.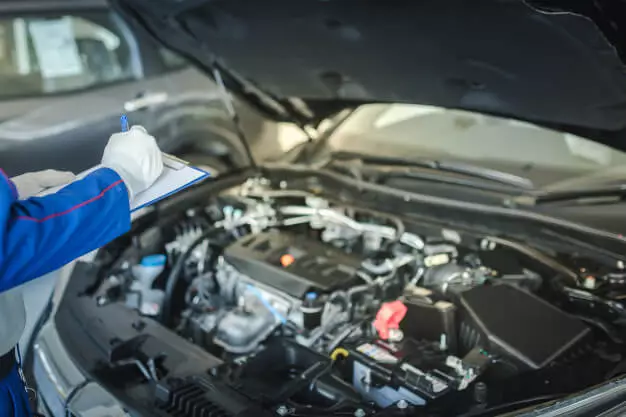 Ways to Run Vehicle Recall Check
Your safety and that of your family may depend on how safe your car is. Therefore, it is critical to know if there are any open recalls on your vehicle. Thankfully, you can find out quickly and easily.
Recalls.gov
One way to check for a recall on your car is to visit recalls.gov. It is a government resource for all types of product recalls, including vehicles. It also provides a lot of information about product safety and how to handle defective products. This portal takes you to various search engines where you can check for product recalls, including car recalls, child safety seats, tires, and other motor vehicle equipment recalls.
NHTSA Search Tool
You can also visit the NHTSA website directly (
nhtsa.gov
), enter your 17-character VIN and find out if there are any open recalls you need to address.
According to the NHTSA, this tool will show you:

An unrepaired vehicle affected by a vehicle safety recall in the past 15 calendar years
Vehicle safety recalls from major light auto automakers, motorcycle manufacturers, and some medium/heavy truck manufacturers."
They also mention that the tool will not show you:
"A vehicle with a repaired safety recall. If your vehicle has no unrepaired recalls, you will see the message: '0 Unrepaired recalls associated with this VIN'.
Manufacturer customer service or other non-safety recall campaigns.
International vehicles.
There may be a delay with very recently announced safety recalls for which not all VINs have been identified. VINs are added continuously, so please check regularly.
Safety recalls that are more than 15 years old (except where a manufacturer offers more coverage).
Safety recalls conducted by small vehicle manufacturers, including some ultra-luxury brands and specialty applications."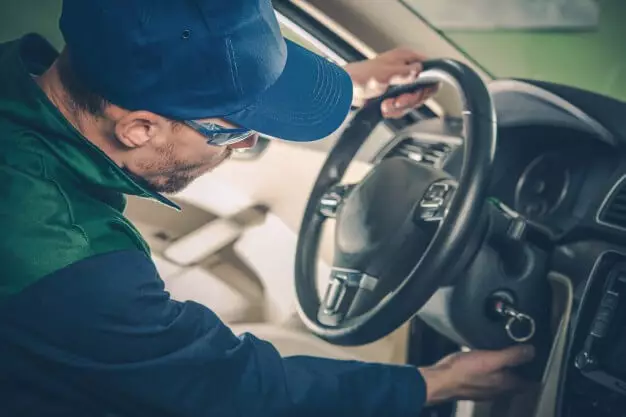 Car Recall Lookup Third-Party Search Tools
Various third-party search tools are also really helpful when you want to perform a car recall check to find out if there are any open on your vehicle. Some of these tools like AutoDetective will tell you much more than just recalls.
You can also see things like:
Junk & Salvage Records.
Total Loss Records.
Recall Information & Defects.
Prior Theft Records.
Flood Damage Records.
Commercial Use Records.
Fire & Hail Records.
Accidents & Damages.
Cash for Clunkers.
Repair & Rebuilt Records.
Current & Historical Title Records.
Title Brand Records.
Vehicle Specifications.
Odometer Reading.
Car Ownership Records.
What to Do If There Are Open Recalls on Your Vehicle
If you use one of the methods above to find out about any open recalls on your vehicle and you do find one, contact your dealership immediately. Recall repairs are performed free of charge but only for a specific time period. If you go years without fixing it and just now find out, that time limit may have expired. Have your VIN and specific vehicle information handy, and your auto mechanic or dealership should be able to enter it into the computer and quickly verify your recall and schedule a service appointment to fix it.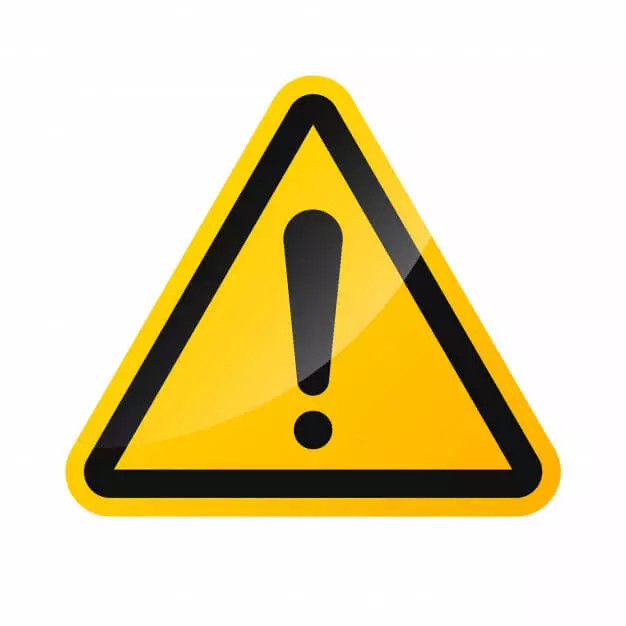 To stay safe on the roads, it is crucial to keep on top of recalls and have repairs performed as quickly as possible, not only for the safety of you and your family but also others on the road.