To drive a car legally on the highways and roadways in the U.S., you must register it with the state and town you live in. Some other important things that go along with registration are license plates, insurance, and inspections. Each state has its own laws about how to register your car and take care of these other requirements.
What is a Vehicle Registration?
Whenever you purchase a vehicle (new or used), your state requires you to register it with the Department of Transportation, Department of Motor Vehicles (DMV), or other government agencies (usually with a .gov extension in the URL). When you register the vehicle, you must provide specific information about the vehicle, such as the VIN number, make, model, year, and trim level. You then must provide your own details such as your name, mailing address, and driver's license number.
A car registration is how the government links each vehicle with its owner. Automobile registrations may also be used by law enforcement when trying to locate a suspect.
If you fail to register your car or truck on time, you can be fined, and police could even impound the vehicle until you do get it registered. It is illegal to drive a car on highways and public roadways without a valid registration. If you don't renew your car registration for a few months after the date of expiration, you might lose the ability to renew it, and you might have to re-register it as new again.
When moving to a new area, typically, each state gives new residents a specific number of days to register their car. It is an unusually important task you must complete when moving to a new location.
How Often Do You Need to Register?
Although it depends on the state, most car registrations must be renewed each year or every other year. A few states offer registrations that last more than two years.
How Car Registration Works
When you purchase a new car, the dealership may be able to register it for you as part of their vehicle services. In some states, however, you will have to do it yourself. When you buy a used car, you must register it yourself. After purchasing a vehicle, you have a certain number of days to register and inspect it.
When you register the car, the local town office, tax collector's office, or DMV will give you a set of license plates. You will also get a sticker (sometimes called a decal) to put on the plates indicating that you are registered. That is for law enforcement, so they can see it when they run your plate number if they stop you. You will also receive a registration card that you must keep in your vehicle at all times.
Each time you renew your registration, you will receive a new card with a new expiration date on it and a new set of stickers for your plates.
At the time of registration, you will also need to pay some fees. The state charges a fee, as does the local town you live in. If you get plates at the same time, you will be charged for those as well.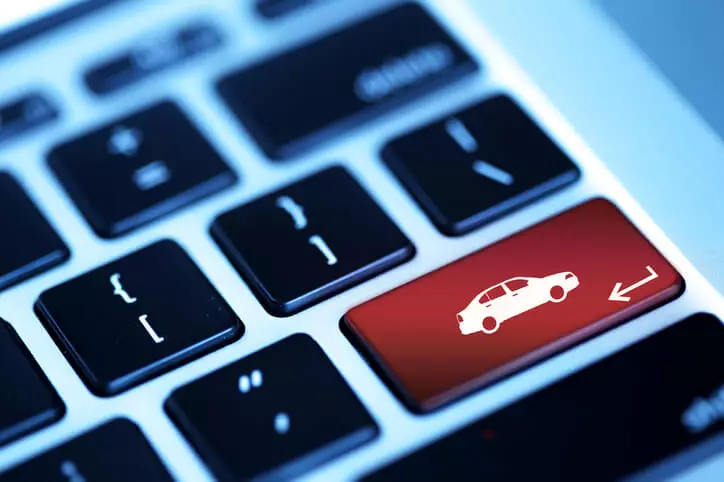 Ways to Renew a Car Registration
Each state has its own options for renewing car registration. Typically, you will have to register the car initially in person at your DMV or transportation office. Some states like New Hampshire allow you to register at your local town offices. After that, you can renew your registration in a variety of ways.
Some common ways to renew include:
Online renewal - you can sign up for registration renewal reminders.
By mail - you can have a renewal notice mailed to you each year.
In-person at the DMV or local town office. In some states, this may be called the Department of Revenue or the Department of Transportation.
App - Some states have a dedicated app where you can register your car or perform other DMV tasks online like reviewing your driving record and addressing points on your license.
Items Needed When Registration or Renewing a Car Registration
With a new registration, you will need to bring with you some paperwork. Some of the things you might need depending on your state and town are:
Your driver's license or another type of ID card.
The vehicle's title or a copy of the signed lease agreement or financing.
Proof of insurance (required in most states but not all).
Emissions/smog test statement.
Proof of sales tax payment (most states).
Inspection paperwork.
Completed vehicle registration application form.
When you renew your vehicle, you may only need a few of these items such as:
Proof of insurance (required each year by most states).
Emissions test.
Sales tax payment.
Passed inspection receipt.
Your current registration.
VIN (vehicle identification number).
Driver's license number.
Not all states require you to have the inspection done before registration. For example, New Hampshire requires the registration first and then an inspection.
When registering or renewing, you will also need to pay the fees. Sometimes you can do this by credit card, debit card, money order, check, or cash, depending on how you renew.
Be sure to check with your state agency to determine exactly what paperwork you will need when registering or renewing and be sure to renew before your registration expiration date.
How Much Do Car Registration Fees Cost?
Vehicle registration costs vary from state to state. In some states like Kentucky, you might pay as little as $21, but you could spend hundreds for the same car in other states. Your state DMV or transportation agency website should have a fee page or calculator, so you know what to expect when registering your vehicle. If you are renewing, your fees will be listed on your registration renewal notice. Military personnel sometimes get discounts for car registrations.
Commercial vehicles may cost more to register.
How to Register Your Car
The first thing you should do is go online and visit the DMV or transportation agency for your state. They should have a FAQs section about car registrations with all the information you need including where to go, how to register, the paperwork you need, and the fees you will pay.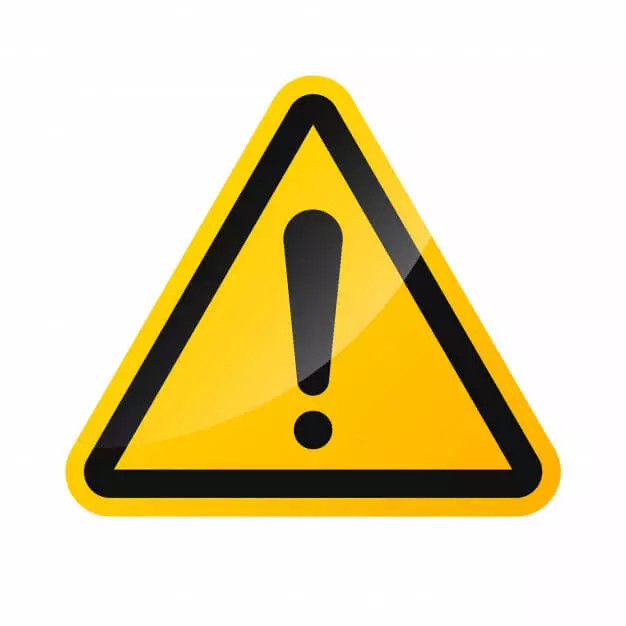 .Check out the online services area to see if you can register online.