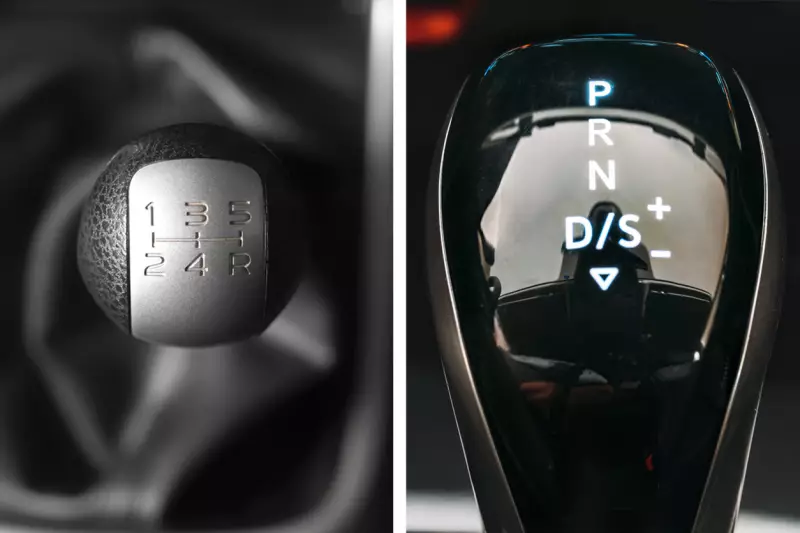 For decades people have been debating which transmission type is better, and the war of automatic vs manual transmission has some pretty compelling arguments on either side. In the beginning, there was a strong argument for sticking with manual transmission because automatics were poorly made and dreadful to drive. That's not the case any longer, and it's much more work to argue a case for manual transmissions. Today, choosing between one or the other is mostly about what driving experience you want. Sure, there are some mechanical benefits for either option, but the differences are minimal enough that you should really be thinking about what your driving experience is like when you look at manuals and automatics.
What A Transmission Does
The transmission is the vehicle's equivalent of a set of gears on a mountain bike. Your car's engine generates power and spins at a nearly constant rate with a minimal range of speed and torque variations. The transmission takes the steady power produced by the engine and converts it into slower and faster rates of rotation to drive your vehicle at different speeds efficiently.
Without a transmission, your vehicle would be far less efficient, and you wouldn't be able to drive at such a wide range of speeds.
The Difference between an Automatic Vs. Manual Transmission
The most important distinction when comparing an automatic transmission vs a manual transmission is how the systems work. An automatic transmission shifts your vehicle to the appropriate gears as you drive without you ever having to do anything. A manual transmission requires you to operate a clutch and a shifter and to understand how to shift up and down properly through the gears as you drive.
Why You Should Get an Automatic Transmission
Automatic transmissions are far more common than manuals today, so there must be some good reasons to choose the more common option. Learn how automatics are superior to manual transmissions before you go shopping for your next vehicle.
Simple to Drive
A car equipped with an automatic transmission is the simplest option today. You only have to work the gas and brake pedals and don't have to think about which gear the vehicle is in. If you want the easiest driving experience, a vehicle with an automatic is a good option.
Less Work
If you haven't operated a manual transmission before, you may not realize just how much work it is to use. Whether you have a knob or button manual vs a stick shift used on many manuals, they are all more work than an automatic. You must carefully operate the clutch and choose to shift up or down depending on your speed and the driving conditions. Choosing wrong can lead to damage to your transmission and an unpleasant ride feel. Things become more complicated when you have to stop on hills or while driving in city environments where frequent stops are required. In certain driving conditions, a manual transmission can become tiring to operate, and if you want driving to require less thought and less work, an automatic transmission makes things more convenient.
More Purchase Options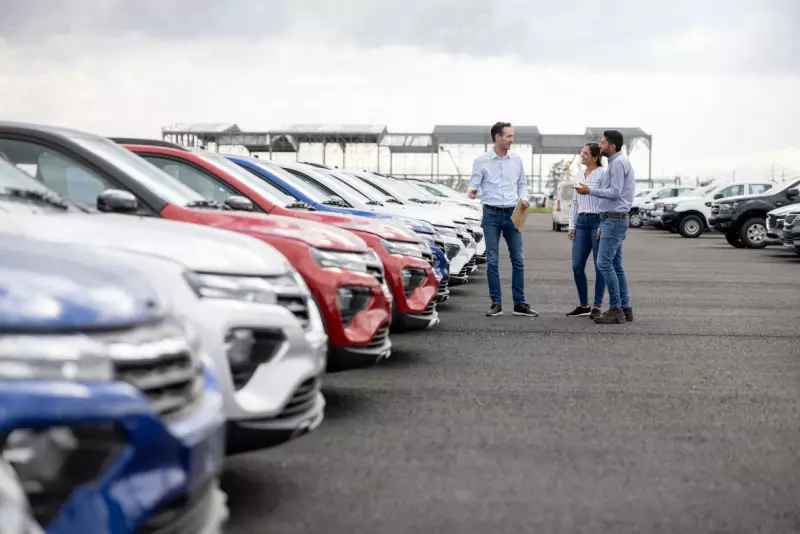 Only about 2.5% of vehicles today are sold with a manual transmission. Choosing to go with an automatic transmission gives you vastly more options to pick from today. Unless you want to be limited to a small handful of vehicles, you will have to opt for an automatic.
Why You Should Get a Manual Transmission
There are many good reasons to invest in a car with an automatic transmission, but that doesn't mean there aren't reasons for manuals to exist. Even though automatics have mostly caught up to manuals for performance and efficiency, manual transmissions still offer a special driving experience.
More Entertaining
When you want the most engaging driving experience, a manual transmission can't be beaten. There's something satisfying about quickly shifting through the gears while taking a series of winding corners. If you drive for the pleasure of driving, a manual transmission can add to that experience and make you feel more involved in the process. It's a hard sensation to explain if you haven't experienced it, but people that enjoy driving a manual car will choose to keep using manuals for the experience.
Greater Control
Using a manual transmission gives you more control over how your vehicle performs. If you're a very skilled manual driver, you can make the ride smoother than most automatic transmissions can accomplish. You can also do things like gear braking to slow your car down while going downhill. Driving a manual enables you to make more adjustments to the way your car handles, and that's important to some people.
More Secure
According to this CBS News report, only 18 percent of Americans know how to drive a manual today. If you own a manual car, that means 82% of people won't know how to drive away in your vehicle if they decide to steal it. By owning a car equipped with a manual transmission, you have a more secure vehicle that is much less likely to be stolen. This is an important factor worth considering if you live in a high-crime area where car theft is common.
Easier and More Affordable to Repair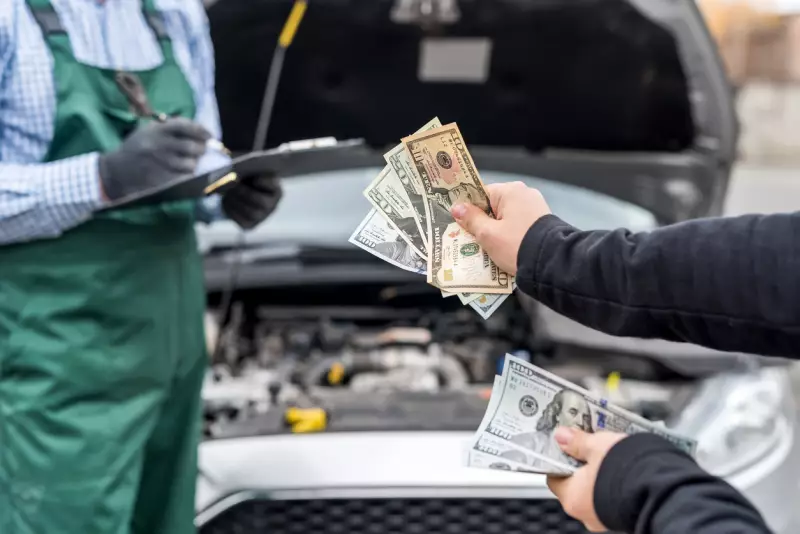 Finally, manual transmissions are more affordable and simpler to repair than automatic transmissions. Modern transmissions are built to last, but they don't always. If your transmission goes bad and needs repairs, you are far better off if the transmission is a manual. If you want to keep your repair costs lower, having a manual transmission is one way for you to do so.
What's Faster, Automatic or Manual?
There's a common myth that manual vehicles are faster than automatics. While that was accurate at one time, that isn't the case any longer. When you put an automatic vs a manual transmission, the vehicles are incredibly competitive in terms of speed and performance.
Is One Transmission Type More Efficient than the Other?
When automatic transmissions were first released, manuals were far more efficient. You were wasting gas by driving an automatic transmission. Today, an automatic transmission is just as efficient as a manual, and in some instances, an automatic is more efficient.
When shopping for vehicles, you should think about the driving experience you want when deciding between automatic and manual options. As long as you can find a vehicle that you want that has either option, consider how involved you want to be with the driving process and use those preferences to choose which type is right for you because the vehicles will perform comparably with either transmission type. To know whether a prospective new vehicle has an automatic or manual transmission, run a vehicle history report and look at the full vehicle specs!