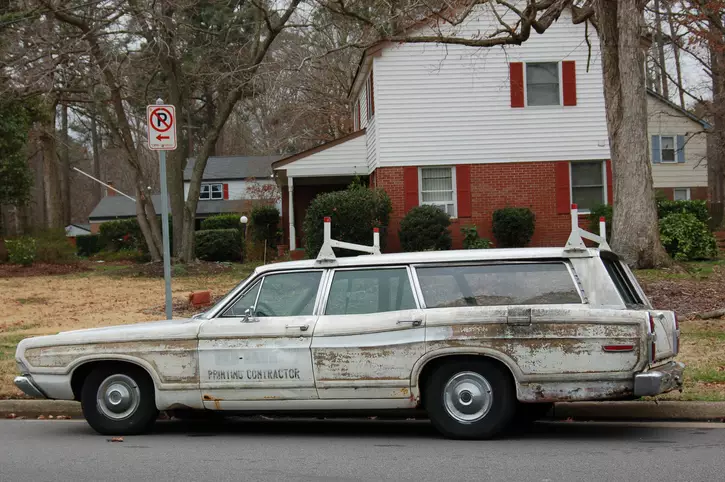 We've had so many different ideas for car-themed posts to date that we rarely get excited about a new idea. However, when we considered making a post answering the question, what are the worst cars ever made? we got very excited. After all, there were some truly awful cars made over time, and some have long been forgotten, while a few examples still roll around the road for some of the cars on this list.
Either way, it's fun looking at horrible design mistakes and trying to imagine what the designers were hoping to achieve with them. What makes these the worst cars is different for each vehicle on the list; some perform horribly, many look awful, and some are a mix of both things. Either way, the vehicles on this list are some of the worst models sold in the United States for their time, and you should get to know them just so you can hate them as we do.
The AMC Gremlin was a Horrible Mistake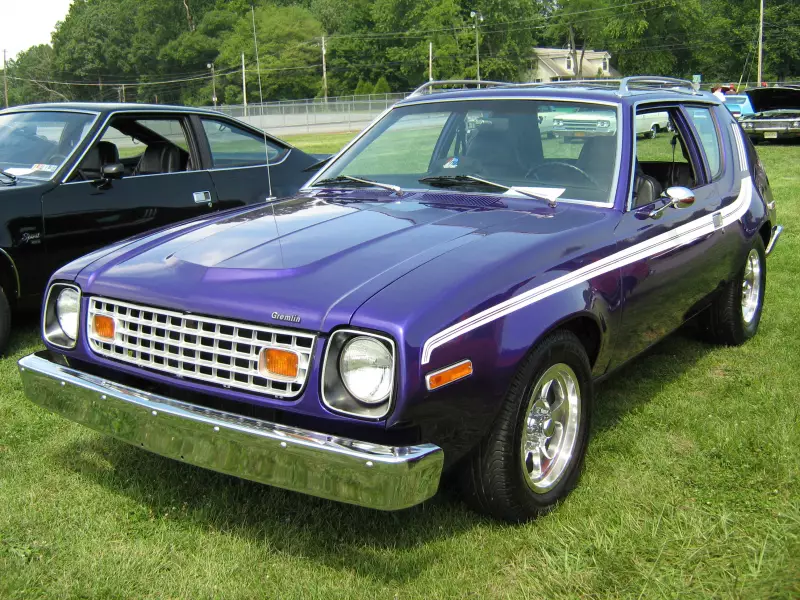 The AMC Gremlin is easily one of the worst cars of all time. It has the looks of a hacked-up AMC Hornet, and not in a good way. This car also had the misfortune of having a poorly finished interior. Much of the interior was plastic and had an unpleasant finish that seemed cheap.
Things get even worse when you consider how the car drove. It was equipped with a six-cylinder engine that was much too big and heavy for the little body, and the Gremlin was challenging to drive. Overall, there wasn't much to like about the AMC Gremlin, and it's one of our least favorite cars of all time.
The PT Cruiser Convertible Was an Ugly Mess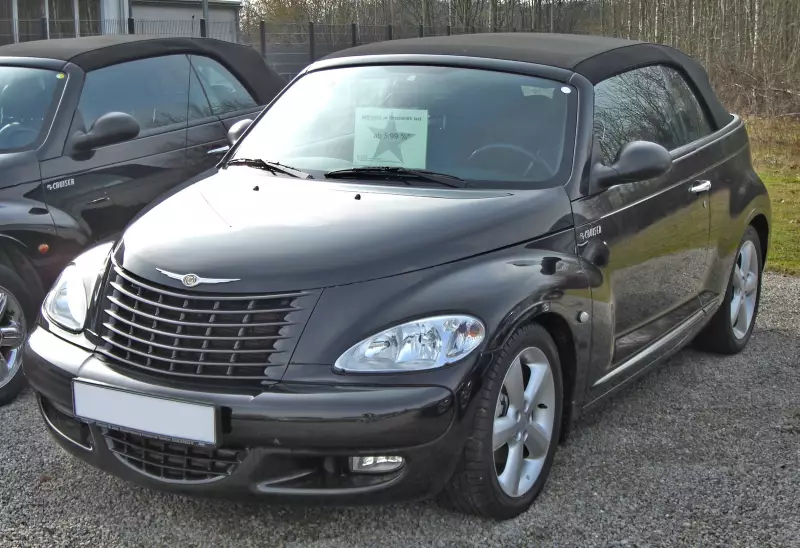 People either loved or hated the PT Cruiser when it first came out, but nearly everyone was on the same side when it came to the odd-looking PT Cruiser convertible. The topless version of the cruiser might have looked okay, but to make it stable, the engineers had to create a large structural hoop behind the front seats. The hoop looks awful, and so does the whole cruiser, and instead of being a cool addition to the PT Cruiser lineup, the convertible only makes it harder to like the standard Cruiser as well.
The Yugo GV Was Slow and Cheap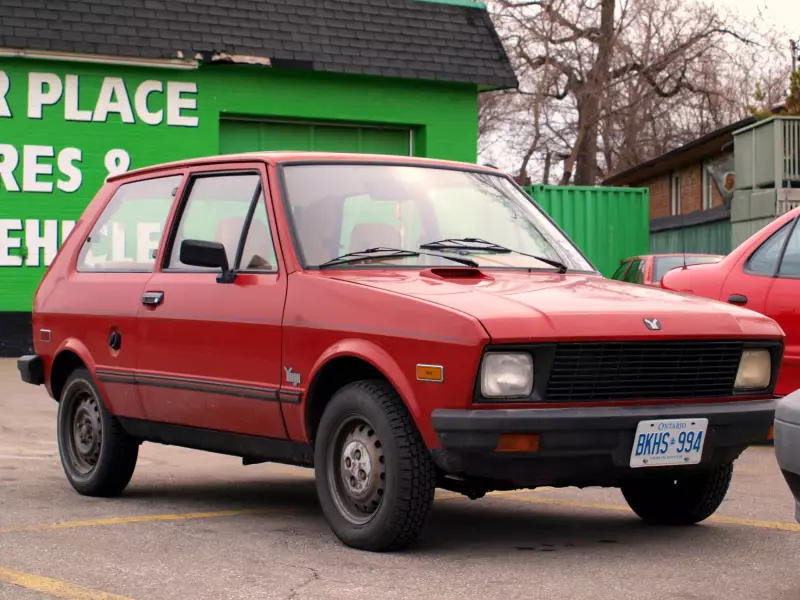 Michael Gil from Toronto, ON, Canada, CC BY 2.0 <https://creativecommons.org/licenses/by/2.0>, via Wikimedia Commons
The Yugo was a car made in Yugoslavia for the masses. It was designed to be cheap transportation for everyone, which means it was really unpleasant to drive. The inside of the Yugo was all cheap plastics, poor ergonomics, and few comforts at all. The actual design of the vehicle wasn't great either, but what truly made this one of the worst cars in the world was its engine.
It was built with a 1.1-liter engine making just 55 horsepower, making it sluggish in nearly every driving situation. The Yugo was nearly unbearable to drive everywhere, and it's one of the worst cars ever made for all those reasons.
The King Midget Model III
No machine-readable author provided. Sfoskett~commonswiki assumed (based on copyright claims)., CC BY-SA 3.0 <http://creativecommons.org/licenses/by-sa/3.0/>, via Wikimedia Commons
That's right, there was an automaker known as Midget Motors around for a time in the 50s and 60s, and the company crafted this monstrosity of a vehicle known as the King Midget Model III. It has quite a stately name for being one of the most horrible cars to ever grace the roads of America. This model was odd looking with a short wheelbase and a stout frame, and its peculiarities don't stop at its short stature.
The car was equipped with an air-cooled one-cylinder engine that produced between 9.2 and 12 horsepower. It's the type of engine that would be at home on a lawn mower, which is exactly why this car was just so terrible to drive. It came equipped with a two-speed manual transmission and managed to reach a top speed of 55 miles per hour, but as you can imagine, it took ages for the car to crawl up to that top speed, and you would be sick of driving it around before ever reaching your destination.
The Pontiac Aztek is One of the Worst Designed Cars of All Time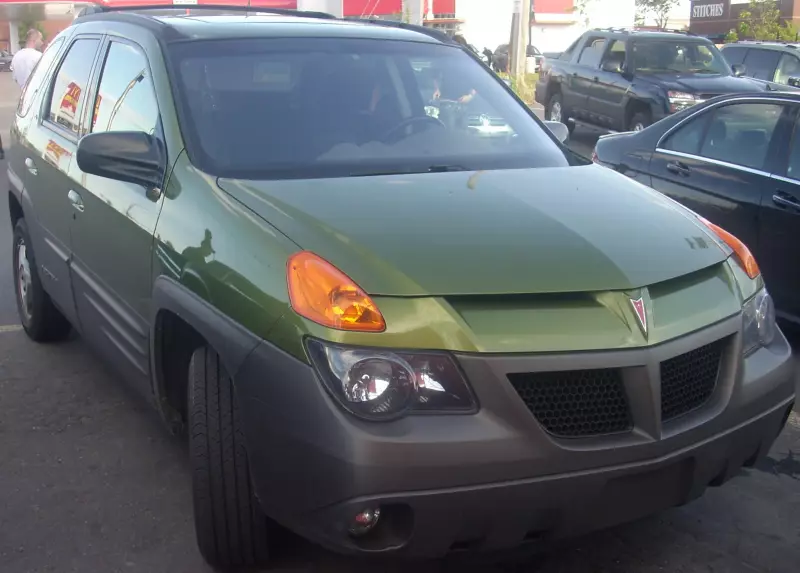 Functionally the Pontiac Aztek was a well-made adventure vehicle that fits right in with the likes of the Subaru Outback. Unfortunately, it was designed so terribly that nobody can bear to look at the thing. Since the Aztec came out, it was the butt of more jokes than any other vehicle we know. Its hideous front end struggles to compete with the awkward body shape that makes this vehicle something of a cross between a minivan, an SUV, and a car.
It's an odd-shaped vehicle, to be sure, and the interior isn't great to look at either. If you can get past the looks of this vehicle, it is pretty functional, though. It's spacious and holds a lot of cargo, and can be fitted with all-wheel drive for reliable performance on dirt roads. The smart performance features of this vehicle don't save it from its terrible design, though, which is why it still manages to be one of the worst vehicles ever made, even when it came with such excellent driving features.
The Suzuki X-90 Shows that Practical Sports Cars Are Never a Good Idea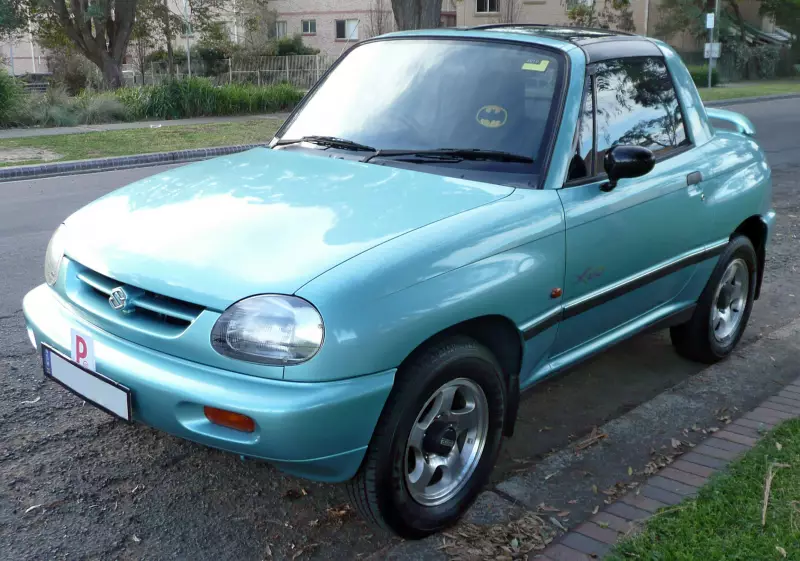 On paper, the idea of a practical sports car sounds appealing. You get to have sporty performance, an impressive-looking car, and an economical vehicle that's affordable to drive each day. Unfortunately, things don't work out well when you actually try to make the vision a reality, and this is something Suzuki quickly realized with its X-90. This little car is odd to look at, slow, and only carries two passengers.
The X-90 doesn't have a sporty look that's going to impress anyone, and when you try to speed up using the 1.6-liter four-cylinder engine with just 94 HP, you'll quickly see why this car makes this list of the worst vehicles ever made. It's so slow that nobody will ever confuse it for a sports car, and it wasn't even that fuel efficient for the time, keeping it from doing anything right.
Get Yourself a Safe and Visually Appealing Car with the Help of GoodCar
When searching for the very worst vehicle ever made, you're bound to come across ugly cars, poorly made vehicles fitted with the wrong engine, or built with awkward dimensions, but many of the vehicles on our list above combine poor performance and awful looks together. It's hard to love any of these different vehicles, and that's why so few of them exist on the road today.
You would struggle to find most of these cars today, and the companies that created them are mostly gone as well. Whether you are thinking of choosing one of these terrible designs for your future vehicle or you pick one of the best cars ever made, you need to take time to get to know any used car you're planning on buying. Start with a car history report to learn about accidents, maintenance, and more, and then move on to making an offer on the vehicle once you trust it a bit more.