A car accident, even a small one, can have a lasting impact. Most insurance companies will tell you to contact them and inform them of an accident as soon as possible after it happens. However, depending on how bad your injuries are or if the property damage is extensive, the statute of limitations will vary.
If you plan on filing a lawsuit, you may have anywhere between one and ten years to file a claim with the insurance company. If you plan on filing a claim with the insurance company without filing a lawsuit, you must consult your policy to see how quickly they require you to file a report. Most often, it could be as little as 24 hours
after the accident occurs
. In most cases, though, you will have 30 days to report the accident to your insurance provider.
A couple of factors that will affect how quickly you need to file the report are:
What insurance provider do you use for auto insurance.
If you file for property, damage, or personal injury in the claim.
The amount of the damage, sometimes insurance companies will say anything over $2,000 worth of damage must be reported. In New York, residents must report an accident where the damage is $1,000 or more. In that state, you have only ten days to report it.
Some companies may use vague terminology such as "file as soon as possible," but they do not specify a time limit. Consult your insurer to find out specifically how much time you have to file a claim or accident report with them.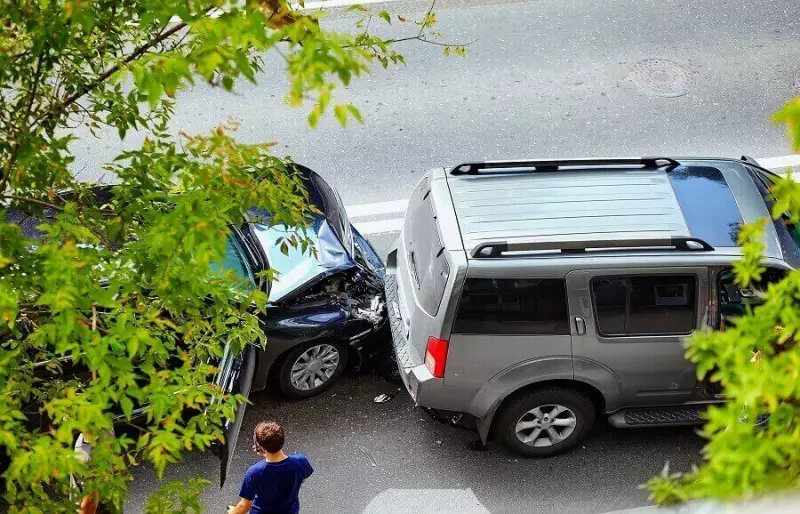 However, some injuries or property damage issues surface well after the time limit has passed. Therefore, you may have more time than you think to file a claim. However, as a disclaimer, the longer you wait, the harder it might be to prove.
State laws dictate how long you have to file a lawsuit which may or may not affect an insurance claim.
How Long After an Accident Can You File a Claim?
If you are injured in a car accident in a "no-fault" state where another driver was the cause of the accident, you will file a claim with your car insurance company and your own collision or Personal Injury Protection (PIP) insurance policy.
If you suffer severe injuries or property damage from an auto accident, you can also file an injury claim with the other driver's insurance company to receive additional funds.
Even with minor accidents, it is always best to involve the police and file an official police report. These reports can help with insurance claims. You may also be required to file a report with the Department of Motor Vehicles (DMV), depending on the state where you live.
Typically, you are assigned an insurance agent to handle all your claims when you sign up for auto insurance. Contact that person directly and ask them about the claims process and what paperwork you need to fill out. In some cases, they will send out an adjuster to meet with you and review the damage to your vehicle and may even want to visit the scene of the accident. They may ask for copies of the police report or DMV records.
Some insurance companies have mobile apps and make it super easy to file a claim, report an accident and they may even have contact information built-in to make it easy for you to reach them.
If they suspect foul play, the insurance company may perform an investigation during which you must wait before you see any payout.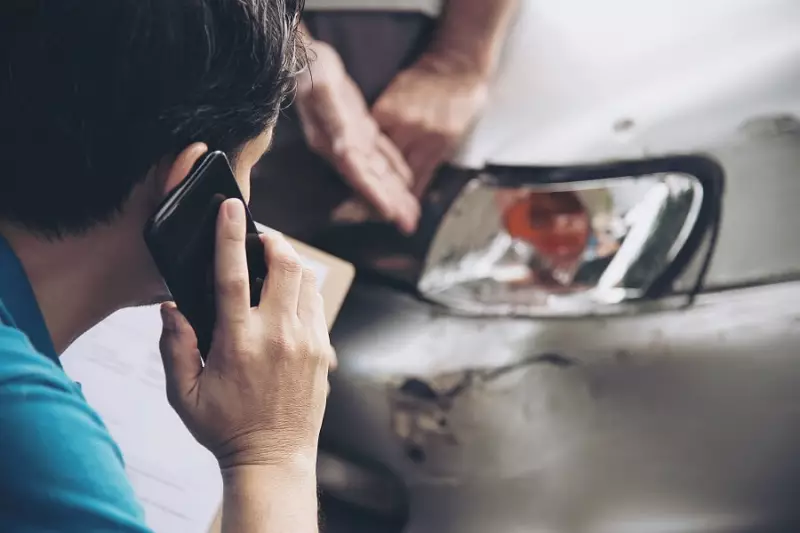 When Do You Not Have to Report an Accident?
There are actually times when it is not necessary to report an accident. In those instances, certain circumstances must be present such as:
The accident was solely with your own personal vehicle.
The accident occurred on your own property.
There was no bodily injury involved in the accident.
Your property was the only thing damaged.
If you incurred an accident that was your fault and it caused very little damage, it makes sense that you wouldn't want to file an accident report or file an accident claim. Whenever you get into a fender bender or a more serious accident, your insurance rates may go up. If you can pay for the damage yourself out of pocket and it's less than the deductible on your policy, it might make sense to go that route than have your insurance raise your rates to ridiculously high prices. Check your insurance coverage to find out what your deductible is.
Why You Should Report the Accident as Quickly as Possible
If you choose to wait before filing, you could run into some trouble later. If you don't immediately report the damage and then contact your insurance company, they could become suspicious that the damage or injury was caused by something else. Insurance fraud is a serious crime, and they are always watchful of situations like that and policyholders that file claims much later than the actual incident.
If you don't inform your insurer of an accident and then another driver files a claim with your insurance company for an accident that you caused, your policy may be dropped, or they could punish you in some other manner.
Another scary scenario is when you are convinced that the other motorist was at fault for the injury. They, however, believe you were, and they decide to sue you. Suppose you haven't informed your insurance company, and the other driver files a lawsuit months later. In that case, your insurance company will have a really tough time making a case and gathering evidence for you.
Consult a Personal Injury Attorney
If you are involved in a severe accident, it might make sense to consult a car accident lawyer for help. They specialize in these types of cases, especially in states where the no-fault issue comes in, and getting damages covered for property and injuries may be more complicated. Have a copy of your auto insurance policy available for them to review. They may collect other information too such as your license plate number and driver's license number. They may also want insurance information for the at-fault driver.
Many of these law firms want your business and will provide a free consultation.
The bottom line is that in most cases it makes sense to notify your insurance carrier, the DMV, and the police as soon as possible after a car accident.