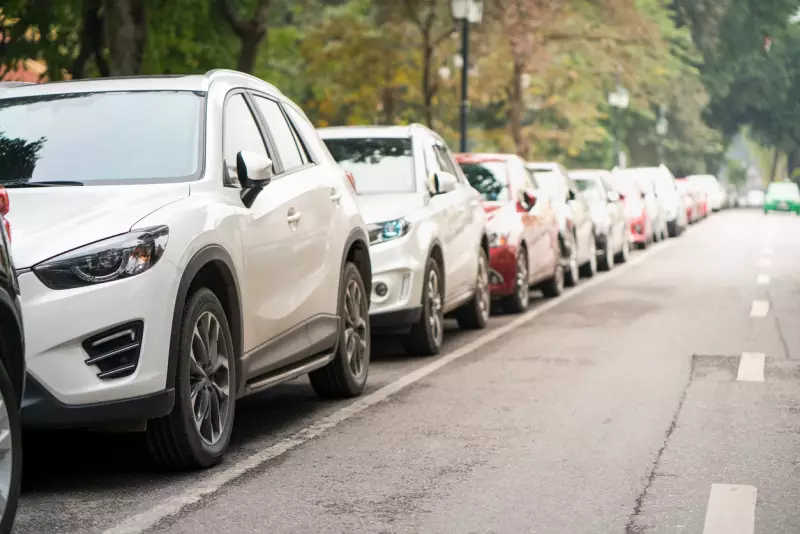 If you're learning to drive, you need to learn how to parallel park a car before you go off on your own. Without understanding essential parallel parking tips and learning the proper technique to do the task, you will be left struggling to find parking spots, and you could be in trouble if you ever are forced to parallel park in a city. Fortunately, it doesn't take long to learn how to parallel park a car, and once you master the skill, you can always rely on it. Below are the simple steps, along with some practice tips.
Find the Right Parking Spot First
Before you begin going through the steps to parallel park, you must ensure you have a suitable spot to park in. To do this, you must start by finding a space that's large enough. You need at least one and a half times the size of your car to park in. With this much space, you can parallel park effectively; with anything less, you won't have the space you need to do so safely. Take your time and find a location that's legal, off from the road enough for you to park properly, and that's large enough, and then you can start going through the steps to parallel park properly.
Parallel Parking Step By Step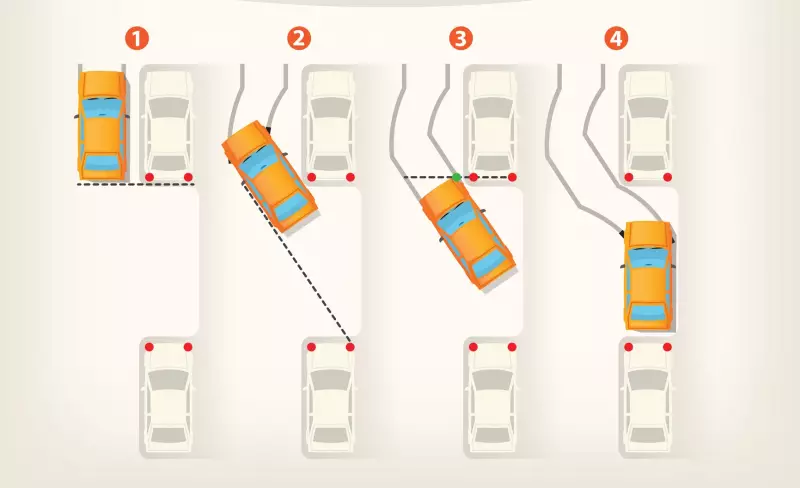 Here are the simple steps to parallel park, so you can park your car reliably and avoid being stuck without a parking space when you need one most. Memorize these steps and practice them over and over again, and you'll master this skill before you know it.
A Summary of Your Parking Steps
Find the right spot
Position your vehicle directly to the side of the front car
Turn your wheel to the right all the way
Reverse behind the front vehicle
Turn the wheel to the left all the way
Straighten out your vehicle
Move forward and make your final adjustments
Get In Position
Begin by pulling up alongside the vehicle that's in front of where you want to parallel park. You must back into your parking spot to park properly. That's why parallel parking is difficult to do and why so many people struggle with it. Position your vehicle so that you are lined up almost directly next to it with your back wheels near the back bumper. Now you are ready to begin the parking maneuver.
Turn the Wheel Right
Now that you're in position, it's time to prepare for the maneuver. One of the most important parallel parking tips is to turn your steering wheel as far as it will go to the right. When you have the wheel turned all the way, you're ready to maneuver into your parking spot.
Back Into Position
The moment your steering wheel is fully turned to the right, you should begin reversing to go behind the vehicle and over to the curb at the same time. You want your car to just barely pass behind the rear of the car in front so that you're pulling toward the curb. When the front right wheel of your car is near the back corner of the vehicle in front, you're ready to move on to the next step of the parking maneuver. This is when you'll turn your vehicle so it goes parallel to the curb, and you have a neat parking job.
Turn the Wheel Left
Now it's time to straighten your vehicle. Do this by turning your wheel all the way to the left. When the wheel is left, you should continue to back up until your vehicle straightens out. You should now be nearly touching the car behind you and close to being in line with the vehicles that you're parking between. You've nearly finished parking and only have to make minor adjustments to finalize your parking job. Congratulations, you have finished the difficult part of the maneuver, and you're basically finished!
Make the Final Adjustments
Finally, it's time to position your vehicle perfectly. Do this by turning your wheel straight and driving forward so there is an even amount of space in front of your vehicle and behind it. If you aren't perfectly straight, now is the time to make any adjustments to fix that. You may also have to make slight adjustments to move your vehicle closer to the curb. As long as you perform the steps above well, you shouldn't have to make any significant changes to your parking job, and this step is only to make those minor finishing touches that give you a perfect parking job.
How to Practice Parallel Parking
The steps described above give you the easiest way to parallel park, but you should know how to execute them before you actually have to park with real cars around. To do this, you need to practice. You can practice effectively with your own vehicles if you have enough of them. If you don't have enough vehicles available, a set of cones will give you the training that you need.
To practice the parallel parking steps using cones, get at least three, so make the shape of the full front car and then to represent the front end of the rear car. Now treat the cones like two parked vehicles and use them as a guide to help you practice parking maneuvers. You could even add lines or chalk to represent the curb and help you figure out exactly how to navigate the terrain. You can make the practice more effective by using one of your own vehicles and adding in a cone for the other if you have one extra vehicle available.
Effectively parking is all about learning the feel of the process after you know the steps. Take the time to memorize the steps, then spend an hour practicing them to finally master the maneuver. Once you put in the time to learn the easiest way to parallel park your car, you'll never lose that skill for the rest of your life. You can read through all the different parallel parking tips you can find, but the best way to learn to park is to learn the basic steps and practice them as much as you can. Once you feel really comfortable with the whole process, drive to a nearby city and practice on real vehicles. Once you've parked ten times for real, you will have the skills down, and you can rely on them whenever you have a tight parking space to get into.
Learning to parallel park properly is one of the last things you'll likely do when learning to drive. The skill is helpful to have, and it's something that every driver should know. Before buying your first vehicle, you should take time to develop these skills and learn basic maintenance and repairs skills too. We always recommend first-time car buyers look at a car history report before making any purchase and that they learn how to do simple things like change a tire, plug a flat, and check the oil. Learning basic skills and how to perform a simple investigation on a vehicle you're thinking of buying will help keep you prepared for whatever you face on the road.