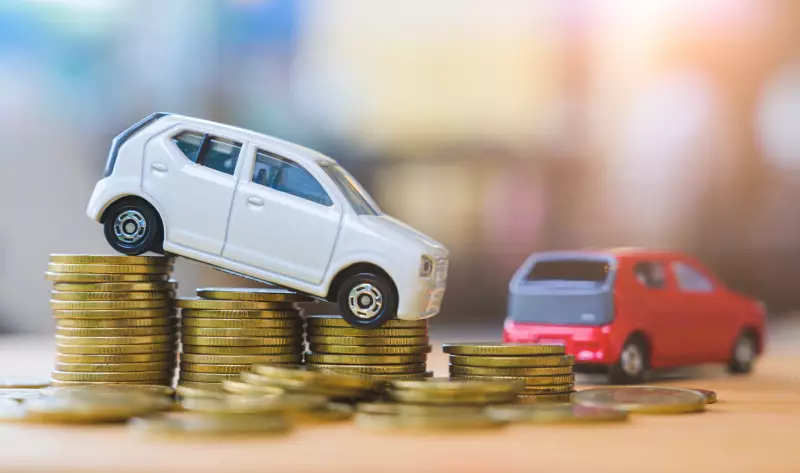 Most cars are bought with loans these days. Any loan you get will have an interest rate that indicates what you have to pay back to the lender in addition to the original loan amount. Depending on your credit score, the car you want to buy, and the lender you work with, that rate can be very different. If there is something about your current loan that you want to change, you can do so by refinancing it. When you refinance your car, you get a new loan with new terms that, hopefully, are closer to what you want.
What Does it Mean to Refinance a Car?
Refinancing a loan is probably a term you've heard before, but you might not know what it means. When you refinance a car, you basically get a new lender that will take over your old loan and pay off the old one, telling you how much they require you to pay for this service. This process typically lets you change your car loan interest rate, the length of your loan, and other parts of your auto loan to make it easier to pay back. The process is simple, but you will have to go through a number of steps and meet certain requirements before you can successfully refinance your vehicle. Find out about all these things and see if you can get a good deal on refinancing your car before signing up so that you don't wind up owing more in the long run.
Decide Why Refinancing Your Auto Loan Makes Sense
Before you start the process of refinancing your car loan, you should have a good reason for doing so. Are the payments you must make each month too much for you? Did your credit score change a lot? Do you have a higher interest rate than you need to? Get a goal for your auto refinance and keep it in mind as you start the process.
Get to Know Your Credit
Before you refinance a car loan, you should check your credit. Lenders will give you better loans if your credit score is high. If your credit score is above 650, you should be able to refinance your car without too much trouble. If your score is 700 or higher, you'll have an even better chance of getting good rates from your lender. Credit scores go up to 850, so the closer you get to that number, the better terms you should have when refinancing a car.
Start with a Car Refinance Calculator
If you want to know, "Can I refinance my car loan?" one of the fastest ways to find out is by using a refinance calculator. Put in information about your current loan, your credit score, and your car, and the calculator will help you figure out what your options are and what kind of loans you can expect from lenders. A good car loan calculator can help you decide if you should refinance your car or not, and it will give you some ideas on how to improve your chances of getting a good rate on your next loan. You can find out if you can refinance a car loan by putting all your information into the calculator.
Compare Your Vehicle Value with Your Loan Amount
If your car is worth less than what you owe on it, this could be a problem if you want to refinance it. This situation is called "negative equity," and it happens often because cars lose value quickly. If your loan is much more than your car is worth, it will be hard to get a good loan.
Before you try to refinance your car, you might have to make extra payments on it until the loan amount is equal to or less than what the car is currently worth. If you have bad credit, you won't be able to refinance your car even if it has negative equity. Even so, you should try to lower the total loan amount to get rid of your negative equity before making a purchase to get better loan terms.
Get Together the Necessary Documents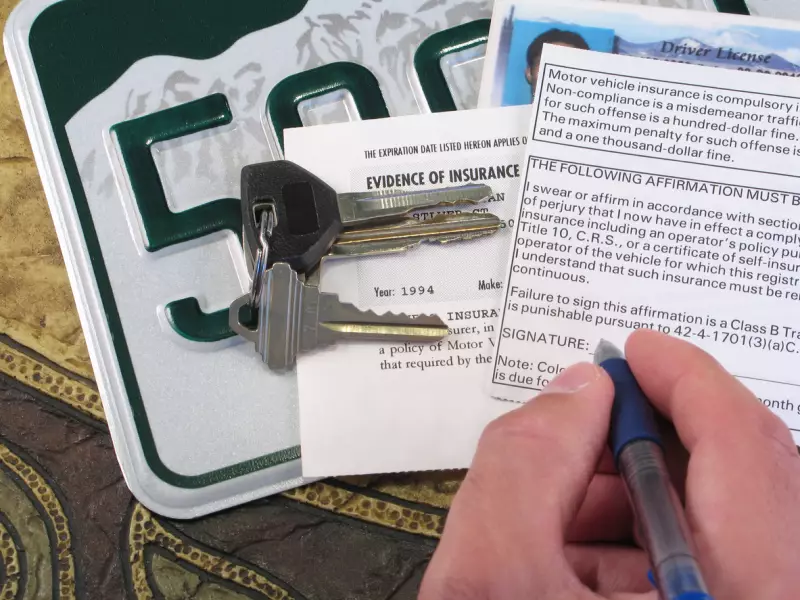 Once you've looked at your credit score, the value of your car, and a calculator, and decided you have a good chance of getting a good rate on a new auto loan, it's time to gather all the important documents you'll need. When you refinance a car loan, the most important thing you have to do is fill out paperwork. To fill out the forms correctly, you'll need most of the following items:
Driver's License
Vehicle Insurance
Auto Registration
Social Security Number
Loan Payoff Amount Statement from Your Current Lender
When you have all these documents together, you can begin talking with auto lenders and finding out what your options are. The more information you have, the easier this process will be.
How to Refinance a Car Loan
After you've done all the preliminary steps and found a deal that saves you money, it's time to refinance your car. You get the documents you need, call lenders, give them your information, and tell them what kind of loan you want, and then you wait for them to do their magic.
When you talk to a lender, they will take your information and tell you what kinds of refinancing options they can offer you. You might have to wait a day or two to hear back, but many lenders will either say "no" or "yes" on the same day.
Carefully look over the terms of your new potential loans and verify they're giving you what loan terms you want. You should also be aware that if you extend the duration of your loan, you'll usually pay more in interest than you would on a short-term loan. If the details of the new loan look good to you, approve it and sign any paperwork that's required. Once you go through that process, you'll have a new auto loan and a new lender to pay.
Just as you should carefully negotiate when purchasing a new vehicle and research your purchase carefully using a vehicle history report, you should also consider refinancing your auto loan later if your terms aren't great. You have access to helpful tools, and you should take advantage of better deals and better terms from lenders to save money, pay less, and enjoy owning a car more.