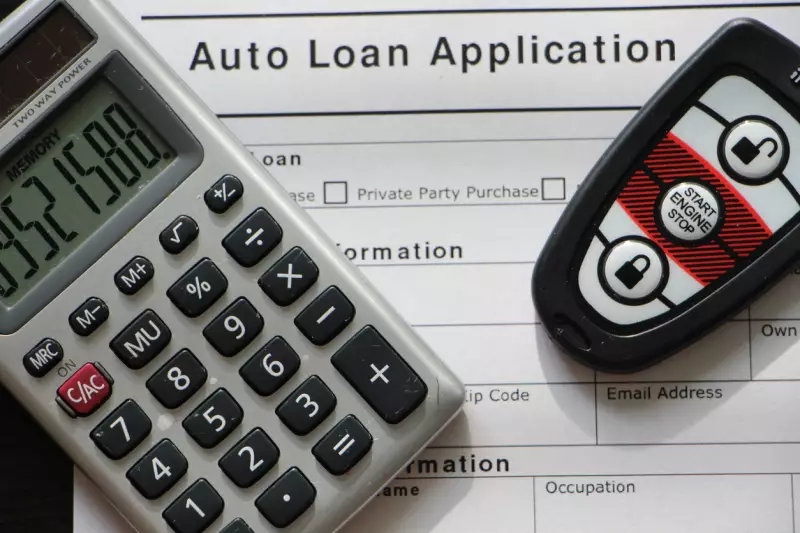 When going to purchase a new or used vehicle using a loan, you should pay close attention to the interest rate you're offered. The interest rate you get on your loan determines how much extra you pay for your vehicle. If your rate is much higher than the average rate, you're paying far too much for your vehicle. By knowing what the average interest rate for a car loan is, you can determine when you're being offered a fair rate and when a company is attempting to rip you off.
What is the Interest Rate on a Car Loan?
If you aren't sure what an interest rate is, it's the money a lender charges the borrower for using its money. Banks charge a fee based on a percentage of the car's principal or its total price. A higher interest rate will increase how much you pay for your vehicle overall, and sometimes interest rates can add a substantial amount to the final price tag.
What is the Average Interest Rate on a Car Loan Today?
If you're considering buying a new vehicle, the average interest rate you can expect with slightly above-average credit is about 4%. If you're considering getting a used vehicle you should expect to pay a higher interest rate. The average used-car interest rate is over 8% for an average buyer.
If you have near-perfect credit, you can get a lower rate than those who get a car with bad credit. these averages. If you go to make an automobile purchase, you should keep these rates in mind so you know when you're paying more interest than the average buyer or when you're getting a better deal than most buyers.
What Determines Your Car Loan Interest Rate?
We've already touched on what changes automobile interest rates a bit by offering different averages for new and used cars, but there are other factors that impact the final loan interest you'll get. Learn what the different factors are and how you can use them to your advantage to get a lower rate.
The Age of the Vehicle
One of the most obvious factors that determine the final interest rate you'll pay is the age of the vehicle. A used car loan interest rate will almost always be higher than a new car loan interest rate. That's because used vehicles aren't covered by warranties, and they are more likely to die or suffer some serious problem that significantly harms their resale value. A new car will hold some value longer than a used car will, giving the lender a more valuable asset to work with if the buyer doesn't make their payments.
How Much Money You Put Down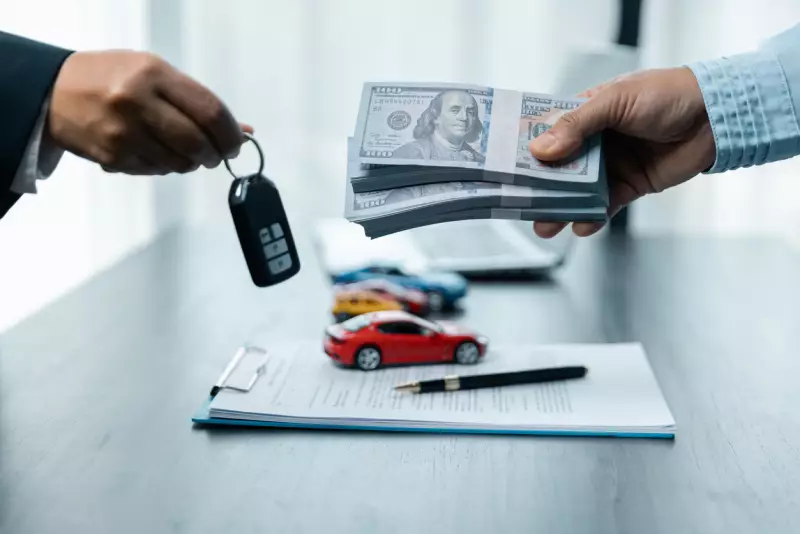 Putting more money down on a vehicle that you're purchasing will always decrease how much you pay in interest overall because you'll have a smaller loan amount for the interest rate to be based on. Many lenders will be willing to offer a lower rate if you put a larger amount down because you're reducing their overall risk while maintaining their right to reclaim the vehicle if you don't make your payments.
Your Credit Score
Everyone has a credit score based on how they manage money, make payments on time, and utilize any credit they're given. Having a good credit score will enable you to get a more favorable interest rate than someone with a poor credit score. Other than the age of the vehicle, your credit score is the next most important factor for determining how much interest you'll pay.
If you look at interest rate calculators or charts, you'll see that the average car loan interest rate by credit score fluctuates dramatically depending on your score. If you have an excellent credit score greater than 750, you could get a new car loan as low as 2.5% and a used loan rate of as low as 4%, while someone with a poor score below 600 may pay as much as 12% interest on a new vehicle and 20% on a used vehicle. These rate differences are dramatic, and they will significantly raise your auto payment amount.
The Length of Your Loan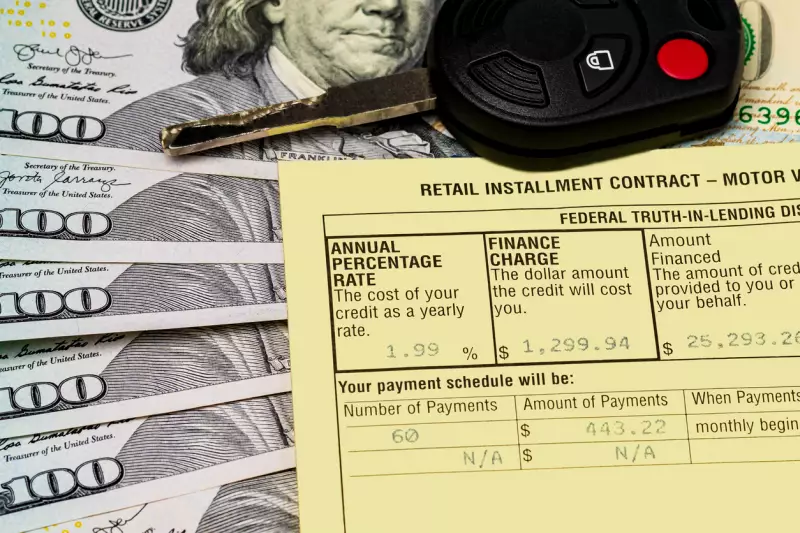 One way that many car dealerships will attempt to lower your vehicle's monthly payment to make the loan seem more affordable is to extend the length of the auto loan. An average car loan will last around 50 months today, but some lenders are willing to extend a loan for as long as 84 months. Stretching an auto loan for more years will lower your monthly payment amount, but it will increase how much you pay in interest over time. Not only that, but many dealerships will charge you a higher interest rate if you want a longer loan term.
Try to get a shorter loan term if you can afford to because you'll pay significantly less in interest overall. If you cannot afford a short-term loan right now, you can also pay additional car payments on your vehicle in the future when you have extra money to speed up how soon you pay off your vehicle and reduce the total amount of interest you pay on the loan.
If you're interested in purchasing a vehicle, new or used, you should understand how interest rates work and what factors influence those rates. Without a firm understanding of what is the interest rate on a car loan and why it matters, you may pay more money than you need to on your next loan.
You should always consider the financing you're going to use on any vehicle you want to purchase. Your financing options are almost as important as the vehicle you intend to purchase. Even if a newer car is more expensive, you may end up paying the same amount for it when you factor in the difference in your loan interest rate. When shopping for vehicles, consider your financing options and talk with multiple lenders to find out what interest rates you can get access to. Also, look closely at the quality of the vehicle and consider having a mechanic you trust look at the vehicle before you purchase it. You can also use a car history report to learn more about the health of the vehicle, its features, and what sort of history it had before making the purchase.