This might sound like a silly question, but there's some truth to it. You probably know that it's not a good idea to get into a car while you're barefoot because it could be dangerous. But is it illegal to drive without shoes? In some states and countries, regulations dictate that a driver must wear shoes at all times when they are in the vehicle, with some exceptions when wearing sneakers on an extremely hot day or when shoes interfere with medical devices.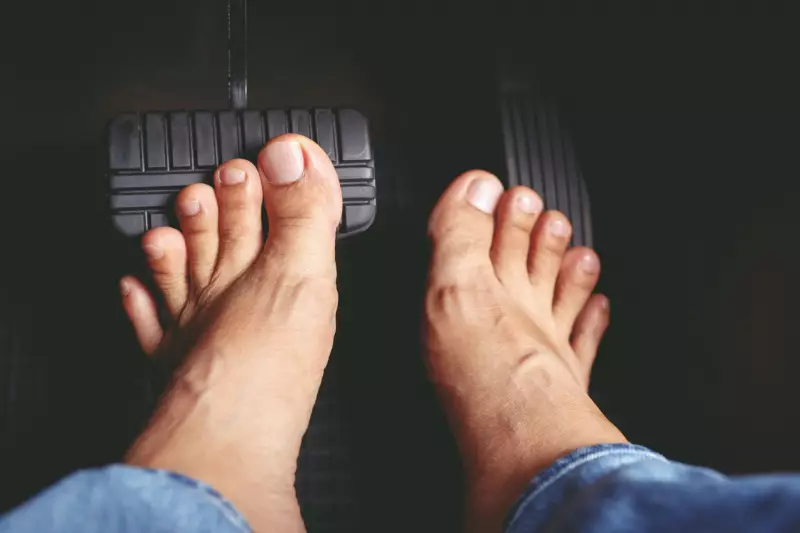 When And Why People Might Be Driving Barefoot
There are a few reasons someone might choose to drive without shoes. For one, it can be more comfortable, especially in hot weather. It can also help you get a better feel for the pedals and give you more control over the car.
Some people argue that driving barefoot is safer than wearing shoes because you have more control and can feel the pedals better. Of course, this is only true for some, and it's important to be aware of the risks before deciding to go shoeless. The dangers associated with barefoot driving typically outweigh the improved control those few people get.
If you do choose to drive barefoot, ensure you take extra precautionary measures to stay safe on the road. Drive slower than usual, and be aware of your surroundings at all times. If possible, avoid busy roads or areas with lots of pedestrians.
Is Driving Barefoot Illegal in The United States?
So, you need to know, is it legal to drive barefoot? Is it illegal to drive without shoes on or some other type of footwear? No national law in the United States prohibits driving without shoes, but that doesn't mean it's legal everywhere. Some states have laws against driving barefoot, while others have regulations that ban barefoot driving only under certain circumstances, such as if it significantly impairs your ability to drive. In other words, whether or not you can legally drive without shoes depends on where you live.
The Dangers of Driving Barefoot
Is it against the law to drive barefoot? Not necessarily, but driving barefoot can be extremely dangerous. Bare feet do not have the same grip on the pedals as shoes do, and you run the risk of your foot slipping off and hitting the gas or brake pedal. This could cause you to lose control of your car and possibly get into an accident.
In addition, if you are involved in an accident while driving barefoot, you could be seriously injured. Glass and other debris on the road can easily cut through your skin, and you would have no protection against road burn if you slid across the pavement. Footwear also protects your feet to some degree from things like engine fires and the subsequent burns that can come with them.
So, while it may not be illegal to drive barefoot in your car, it is definitely not advisable. If you must drive without shoes, be sure to wear socks or some other type of footwear that will give you a good grip on the pedals and help protect your feet in case of an accident.
Common Injuries People Experience Driving Barefoot
There are a few common injuries people experience when driving barefoot:
Sandal foot, when the top of your foot rubs against the inside of your sandal, causing a painful blister. The same thing can happen to your foot when it rubs against the area under your dash while driving.
Heel pain is caused by the constant pressure of your heel on the pedals or on the floor.
Toe pain caused by the constant pressure of your toes on the pedals.
Arch pain can be caused by the lack of support for your arch when driving barefoot.
Can You Drive While Wearing a Cast on Your Foot?
Yes, you can drive while wearing a cast on your foot. However, you may want to consider wearing a shoe with a good grip to avoid slipping and injuring yourself further. You should also avoid driving if your cast is wet, as this could make it challenging to maneuver the pedals.
Can Being Caught Driving Barefoot Increase Your Insurance Rates?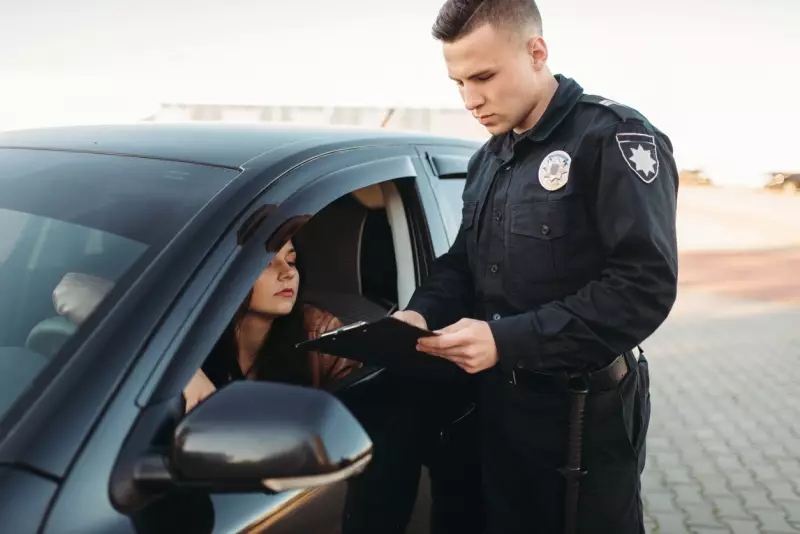 If you're caught driving without shoes, you may be subject to a fine. But can it also affect your car insurance rates?
While there's no specific law against driving barefoot, most states have a rule against "driving without due care and attention." This means that you could be ticketed if you're not paying attention to the road because you're not wearing shoes. And if you get into an accident while driving barefoot, your insurance company may consider it a factor in determining your rates. So if you want to save money on car insurance, it's probably best to keep your shoes on while behind the wheel.
Best Types of Footwear for Driving
Many different types of footwear are available on the market, but not all of them are suitable for driving. Some shoes can be too slippery to allow proper grip on the pedals, while others can make it difficult to feel them. In general, driving shoes should have a good amount of traction and be comfortable to wear for long periods of time.
One type of shoe that is often recommended for driving is the loafer. Loafers typically have a flat sole with minimal tread, which gives them a good grip on the pedals while also being comfortable to wear. Another popular option is the tennis shoe, which offers more support and cushioning than a loafer but still has a flat sole for easy pedal access.
If you're unsure what type of shoe is best for driving, it's always best to err on the side of caution and choose a shoe with a flat sole and good traction. This will help you stay safe on the road and avoid any potential accidents.
Is driving bare foot illegal in your state, or do you have to wear shoes while driving? Or are you unsure? We here at GoodCar do not think it is worth the risk. We even suggest investing in a comfy pair of shoes that you use for the sole purpose of driving and keeping them in your car!