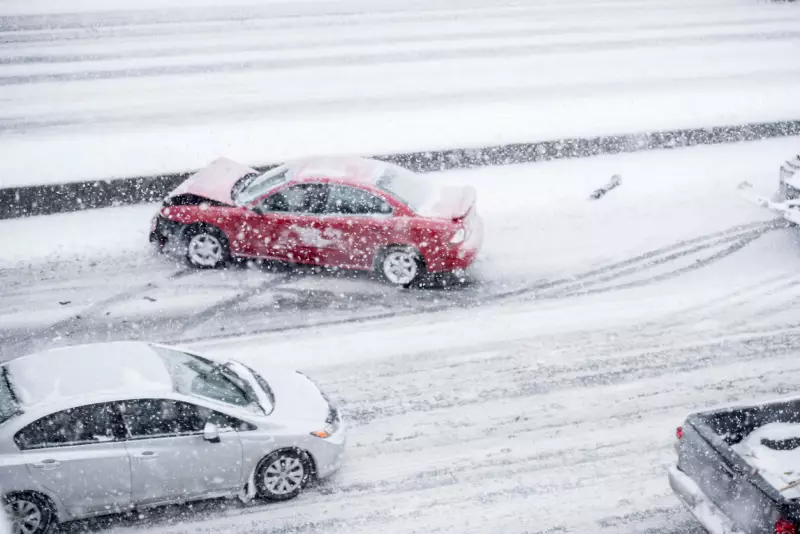 Black ice is a real issue that drivers encounter on a regular basis while traveling in the winter in cold climates. It's a hazard that shows up on roads across the country, and it's more common when driving at night than at any other time. If you're going to drive in the cold, you need to know how to drive on ice safely and understand the most important tips for driving on ice.
Simple Steps to Stay Safe with Black Ice
Stay calm
Don't brake hard
Let off the accelerator
Steer slightly toward your vehicle's drift
Press down on your brake pedal
Follow these steps whenever you encounter black ice, and you should be able to avoid trouble in most situations. Remember the simple steps above and try to keep them in your head whenever you leave home and it's cold out.
What is Black Ice?
While it sounds complicated, the black ice meaning is just clear ice over a black road. Black ice is dangerous because it is difficult to spot since it all blends together. It's common to drive over black ice without realizing that it's there. When that happens at the same time as you trying to brake or turn, you will commonly lose control of your vehicle before you've had any time to prepare. It's scary and something you never want to have to face if you can help it.
Unfortunately, if you live in a cold climate and you drive when temperatures are low enough for water to freeze, you may encounter black ice. When that happens, you need to know how to handle black ice on the road.
Driving on Icy Roads Safely
The last thing you want to encounter while driving in the winter is black ice on the road. A single patch of black ice can cause you to lose control and could lead to a serious accident if you aren't careful. Fortunately, there are steps you can take to protect yourself and reduce your chances of getting into an accident.
Take Extra Time to Travel in Winter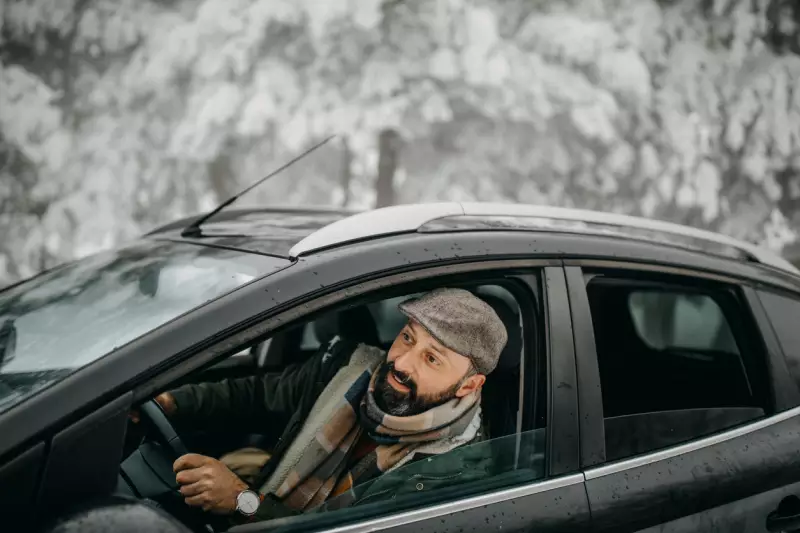 When driving during the winter months, you should give yourself more time than you would during warm weather. There is always a chance that the roads won't be safe to travel on. If you encounter unsafe driving conditions, it's best to have extra time to travel so you aren't trying to rush to get anywhere.
Give yourself enough time to slow down when you need to, and you won't be tempted to drive too fast for the conditions. By leaving a bit early, you are taking the most important step toward keeping yourself safe. It seems like a basic concept, but so many people leave too late when driving in the winter. It's better to arrive early than to put yourself (or anyone else) at risk.
Give Yourself Space
The next most important step is to leave lots of space between you and any vehicles you're following. Give yourself lots of space, and you'll have the room you need to stop, even if you start to slide. The worst thing that can happen when you hit black ice is to have a car slow down or stop in front of you. That situation can lead to a rear-end collision and serious damage to your vehicle, plus potential injuries. A crash will ruin your day fast and could put you in danger too. Keep more space between you and other vehicles, and you'll have more time to react when you encounter black ice on the road.
Why Adding Winter Tires Can Help with Driving on Black Ice
Apart from carefully choosing how you go about driving on icy roads to stay safer, you should also think about preparing your vehicle to handle driving over ice. The best way to do that is to invest in winter tires.
A good set of snow tires will handle slow and sleet well, and some can be outfitted with studs that grip the ice. Standard rubber tires can't get traction on black ice. Studded snow tires can. Equip your car with snow tires with studs if you can, and you won't have to worry about losing control on black ice if you drive with caution. Just make sure they are legal in your area and note what months of the year they should be used.
How to Handle Driving Over Black Ice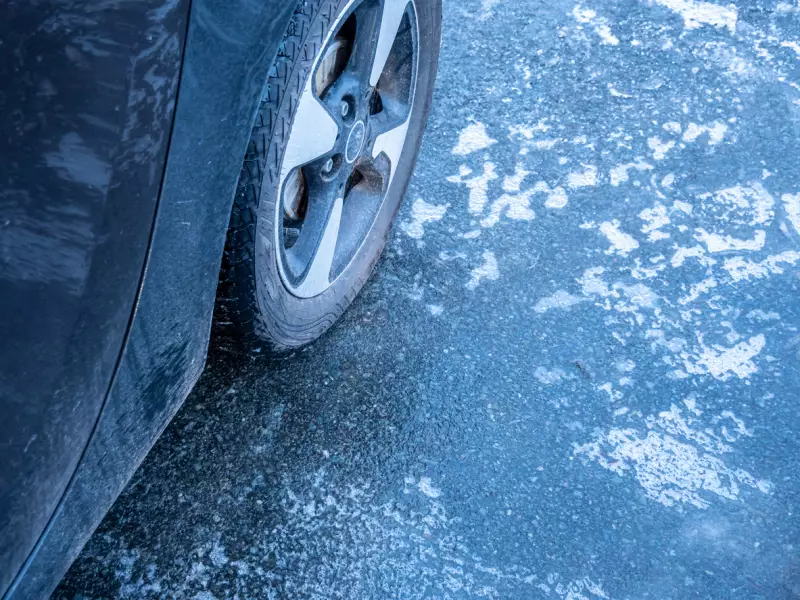 Even if you give yourself extra time, keep your distance from other vehicles, and you invest in good snow tires, you may still slide when driving over black ice on the road. When that happens, how you handle the slide will determine how much danger you're in. That's why it is essential to know how you should drive over ice. There is a right way and a wrong way to navigate over black ice, and you want to use the right technique to avoid trouble.
Try and stay as calm as possible when your vehicle begins to lose control. If you panic, you will steer against the car, and you'll turn sideways. This is very dangerous to do and can lead to an accident. Instead, take a deep breath, ease off the gas pedal, and slightly steer into the direction your vehicle starts to drift toward if your rear end starts sliding.
By following the direction of your car's drift, you'll keep it heading straight forward and maintain control when you do get your traction back again. Along with letting off the gas and going with the drift, you should also gently press down on the brake pedal to engage your ABS system so it can slow you down when you reach a clear section of the road. You never want to slam on the brakes.
If you're able to follow the tips above effectively, you'll stay safer when driving during the winter months. Another thing you can do to keep yourself safe is to invest in a vehicle with an all-wheel drive. Getting such a vehicle will improve your traction and stability during the winter months and will help you avoid sliding when driving over ice. If you aren't sure whether a vehicle has all-wheel drive or not, look closely at its specifications before making a purchase. Also, look at a full vehicle history report and carefully inspect the vehicle to be sure it's in good condition before making the purchase.