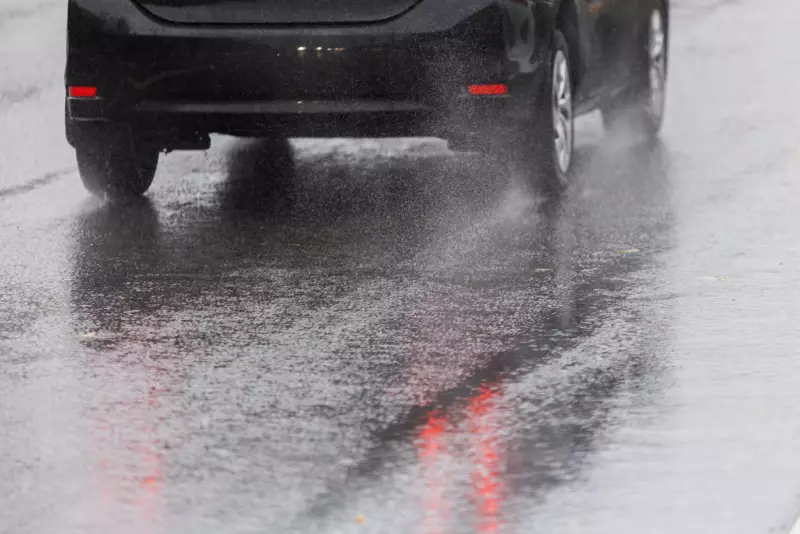 Whether it's getting to work, conducting errands, or taking a road trip, driving is a necessary aspect of our everyday lives. When considering buying a car and entering the driving public, safety is always a top concern. Nonetheless, driving in wet weather, particularly in periods of severe rain or just after a storm, can be difficult. Hydroplaning is among the most frequent risks associated with slick roadways. When your car hydroplanes, it loses traction with the road owing to the presence of water, making it challenging to steer and control. Here is an overview of what hydroplaning is, why it happens, and how to prevent it.
What is Hydroplaning?
The phenomena of hydroplaning, often referred to as aquaplaning, happens when a film of water accumulates between your car's tires and the road, reducing traction. Your car may slide, drift, or even spin out of control as a result of this lack of traction. This often results in the significant impairment of your ability to steer and brake.
In rainy weather, hydroplaning frequently occurs, especially while traveling at a fast speed. Although it can happen on any type of surface, it is more frequent on smooth or beaten-down roadways. Hydroplaning is risky and can result in collisions, injuries, and even fatalities.
What Causes Hydroplaning?
When there is more water on the road than the tires can move, hydroplaning can occur. In such cases, a thin film of water forms between the tires and the pavement. As a result, the tires start to lose traction, and the driver starts to lose control of the car.
There are a number of causes for hydroplaning, which include:
Speed: Your tires have a harder time displacing water the quicker you go. Depending on the state of the road and the depth of the tire tread, hydroplaning can happen at different speeds.
Tire tread depth: Your tires' ability to move water is inversely correlated to how worn out they are. Severely worn tires could make hydroplaning more likely.
Tire pressure: Underinflated tires might distort and have less of their surface come into contact with the road. This might make hydroplaning more likely.
Road surface condition: Smooth or worn-out roads are more likely to hydroplane than bumpy, well-drained roads.
Water depth: The risk of hydroplaning increases with the depth of the water on the road.
How to Avoid Hydroplaning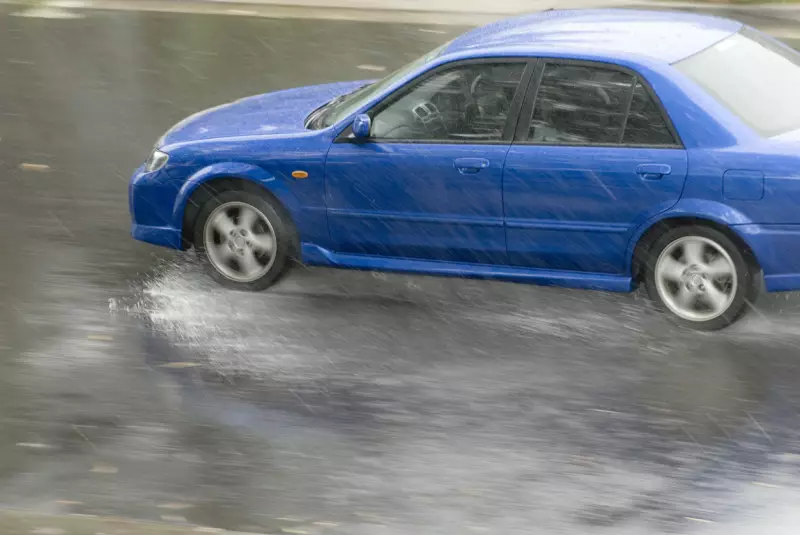 Although hydroplaning can be hazardous, there are precautions you can take to lower your likelihood of encountering it. Here are some suggestions for preventing hydroplaning:
Slow down: The easiest technique to prevent hydroplaning when driving on slick surfaces is to slow down. Avoid unexpected movements like forceful braking or fast twists, and lower your speed to fit the state of the road.
Maintain your tires: Keep your tires in good condition by checking the depth of the tread and making sure the tire pressure is at a proper level. Underinflated tires and worn-out tires are more likely to hydroplane.
Drive on the tracks: Attempt to follow the tracks of the car in front of you as you drive. This will assist in moving the water and lessen the possibility of hydroplaning.
Avoid standing water: Driving across standing water should be avoided, especially if you can't see the surface of the road underneath it. Standing water may be deeper than it initially looks, which raises the possibility of hydroplaning.
Use cruise control carefully: Be cautious when using the cruise control, especially on slick roads. In the event of hydroplaning, cruise control may lead your car to increase and maintain speed, making it more challenging to stop or slow down.
Be mindful of road conditions: While driving in rainy weather, be mindful of the road's circumstances. Be extra careful in regions where water tends to collect, such as dips or low spots in the road, as well as on smooth or worn-out surfaces.
Avoid sudden movements: Steer clear of abrupt movements that might cause your car to lose traction with the road and increase your risk of hydroplaning. Examples of these actions include abrupt braking or rapid bends.
Use your headlights: Use your headlights, even during the day, to increase your visibility to other drivers and to help you see the road ahead.
Avoid distractions: Keeping your attention on the road means avoiding distractions like using your phone or eating while driving. You may become disoriented as a result of these distractions, which will raise your risk of hydroplaning.
Choose winter tires whenever possible: Winter tires are made to offer more grip on slippery and rainy surfaces. Consider adopting winter tires if you frequently experience rainy weather to lower your chances of hydroplaning.
What to Do if You Hydroplane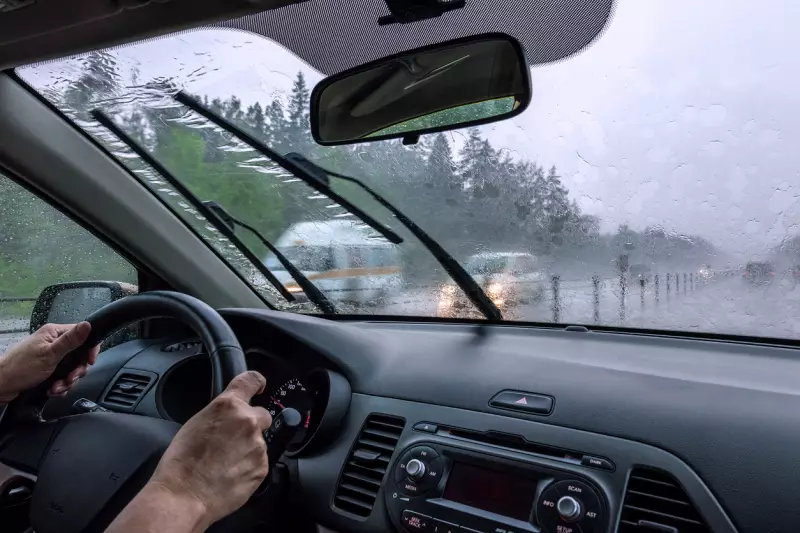 Even with all the required safeguards in place, hydroplaning is still a possibility. Keep your composure and follow these instructions if you find yourself hydroplaning:
Stay calm: Maintain your composure and remain calm. When you're anxious, you could make rash decisions that make the problem worse.
Ease off the accelerator: Take your foot off the pedal and try to steer in the desired direction after easing off the throttle.
Avoid forceful braking: This might send your car into a skid and lose control. Instead, make a conscious effort to tap the brake pedal softly to slow down gradually.
Steer into the skid: Try to steer into the skid if your car starts to skid or spin out of control. This will assist you in regaining traction and control of your car.
Wait for the tires to regain traction: Prior to accelerating or decelerating again, wait for the tires to reestablish traction with the road surface.
Final Thoughts
When driving on wet roads, hydroplaning is a risky occurrence that might happen, but it can be avoided by following the required safety measures. You may lower your chance of hydroplaning and be safer on the road by slowing down, keeping your tires in good condition, and avoiding rapid movements. Be cool and take the required actions to recover control of your car if you do find yourself hydroplaning.
In addition to following these suggestions, it's crucial to keep up with the most recent advancements in driving safety procedures and to drive carefully at all times, especially in rainy weather. We can all contribute to making our roads safer for everyone by being aware and adopting the appropriate safety measures.