When it comes to car maintenance, one of the most common questions is, "What kind of oil does my car take?" Considering there are so many different types of oil on the market, it's easy to see why. You have your standard motor oils, synthetic oils, high mileage oils, and more.
So, which one should you use for your car? The answer, unfortunately, is more complex. It depends on several factors, such as the make and model of your vehicle, your driving habits, and even the climate you live in. So here we will explore all these factors to help you determine what kind of oil is best for your car.
The Importance of Car Maintenance
Your car is one of the most important investments you'll ever make, so it's essential to take care of it. Making sure you get regular oil changes is part of taking care of your car. What type of oil your car takes depends on the make and model of your vehicle, as well as the climate you live in.
Getting regular oil changes is essential because it helps keep your engine clean and running smoothly. Old, dirty oil can cause a build-up of sediment and sludge, which can damage your engine. Using the correct type of oil for your car is also important and using the wrong kind of oil can also damage your engine.
If you're not sure what kind of oil your car takes, consult your owner's manual or ask a mechanic about "what kind of oil does my car need." Contrary to popular opinion, a good mechanic would rather answer simple questions like that than explain why your engine may have seized up. They will be able to help you choose the right oil for your car and climate.
What Benefit Does Oil Provide For Your Vehicle?
Oil provides many benefits for your vehicle, including lubrication, cooling, and cleaning. Lubrication helps reduce friction between moving parts in your engine, improving efficiency and reducing wear. Cooling helps keep your engine operating at a consistent temperature, prolonging its life. Cleaning helps remove dirt and debris from your engine, improving its performance.
How To Check Your Oil
When checking your oil, it is important to first find out what kind of oil your car takes. Once you know what kind of oil your car uses, you can proceed with checking the oil level.
To check the oil level, first, make sure that your car is parked on a level surface. Then, open and prop up the hood and locate the dipstick. When you pull out the dipstick, you will want to wipe off the stick then insert it back in the reservoir again. You will notice when you remove it a second time that the dipstick will have a mark indicating the full line and another mark indicating the low line. Your goal is to have it between the two lines. If it falls below the low line, you need to add more oil.
To add oil, open the cap on the oil tank and pour in the required amount. Be careful not to overfill it, as this can damage your engine. Once the oil hits the optimal level, put the cap back on the oil tank and close the hood of your car.
How Often Should You Change Your Oil and Oil Filter?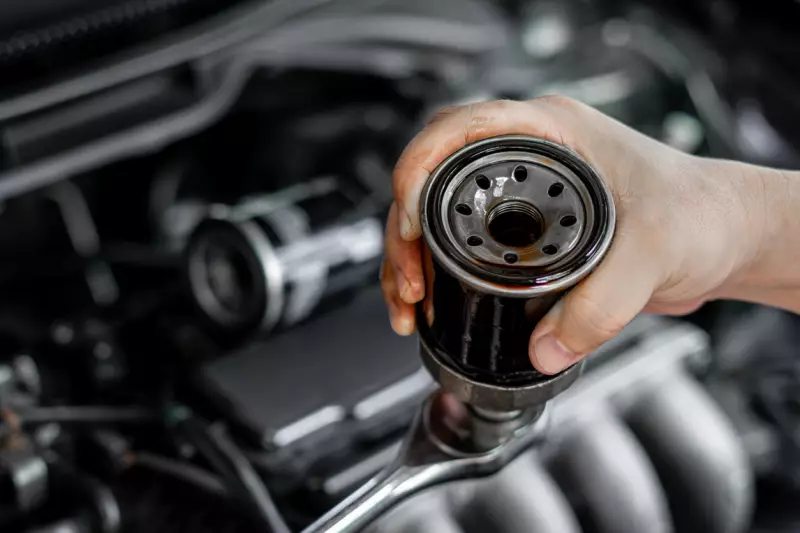 Your car's owner's manual will have the best answer for how often to change your oil and oil filter. However, most mechanics generally suggest changing your car's oil once every 3,000 miles or once every 90 days, whichever comes first. Of course, this varies depending on the type of engine oil you use and your driving habits.
If you live in an extremely hot or cold climate, drive through stop-and-go traffic regularly, or often pull heavy loads, you will likely need to change the oil in your car a lot more often. Conversely, if you primarily drive on highways and at moderate speeds, you may be able to go longer between changes.
A good rule of thumb is to check your car's oil level every time you gas up. If it looks low or dirty, it's probably time for a change. If you are going to learn how to change your oil on your own, you are going to have to ask yourself a few questions, like:
What oil do I need for my car? (This typically means the weight, like 10w-20)
Where can I dispose of my old oil?
Do I know where the oil plug is, and can I access it?
Do I have the equipment and tools to drain and replace my oil? (drain pan, funnel, strap wrench, etc.)
What type of oil for my car? (synthetic, conventional, synthetic blend, high mileage, etc.)
If you know the answers to these questions or are not afraid to poke around your car or online to find out those answers, learning how to change your oil can be a gratifying experience.
How To Tell What Kind of Oil My Car Takes
You can tell what kind of oil your car takes in a few different ways. The first way is to consult your car's owner's manual, which will have all the information regarding what kind of oil is recommended for your specific car model.
Another way to tell what kind of oil your car takes is to look for the recommended oil type on the oil fill cap or dipstick. Most cars will have this information printed on either one of these two items.
If you are still unsure about what kind of oil your car takes, you can always bring it to a professional mechanic or auto dealership, who will help you out. These are questions a dealership will typically know off the top of their heads.
The Different Types of Oil For Cars
There are different types of oil for cars on the market today, and the most common are conventional, synthetic, and high mileage. So, what type of oil does my car take is an extremely valid question, and to answer it as best as we can, we're going to cover the three main types.
Each type has its own benefits and drawbacks. Here is a quick rundown of each:
1) Conventional Oil
This is the most common type of oil used in cars. It's made from petroleum and most commonly comes in either 5W-30 or 10W-30 weight grades.
Conventional oil is a good choice for most drivers because it's relatively inexpensive and does a decent job of protecting your engine. However, it only lasts for a short time when compared to synthetic oil, and it doesn't protect your engine as well in extreme temperatures.
2) Synthetic Oil
Synthetic oil is made from artificial ingredients and commonly comes in 0W-20, 5W-30, or 10W-30 weight grades.
Synthetic oil costs more than conventional oil, but it lasts longer and better protects your engine in extreme conditions. Synthetic oil is a good choice if you live in a very hot or extremely cold climate, or do a lot of stop-and-go driving.
3) High Mileage Oil
High mileage oil is designed for cars with over 75,000 miles on the odometer. It contains additives that help with system performance and prolong the life of your engine.
Best Oil for Cars With High Mileage and Why?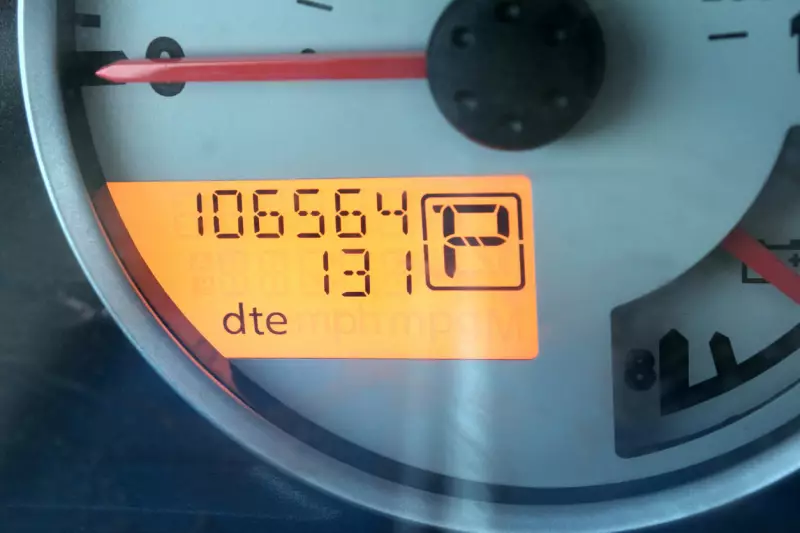 As your car starts to rack up the miles, you may wonder if you should switch to a different type of oil. After all, doesn't everything get better with age?
Not necessarily. The best oil for cars with high mileage is a synthetic blend. This type of oil can help to protect your engine from deposits and sludge, which can be a common problem in older cars.
It's important to note that even if you're using the best oil for cars with high mileage, you still need to change your oil regularly. That's because, over time, even the best oil will break down and lose its effectiveness. So, remember to schedule those oil changes!