Are you wondering, "What is the difference between a moonroof and a sunroof?" Our goal is to discuss the features of each option and why you might want to choose one or the other. Along with an overview of their pros and cons, you'll come away from this piece with a better understanding of what makes these two types of car roofs different from each other.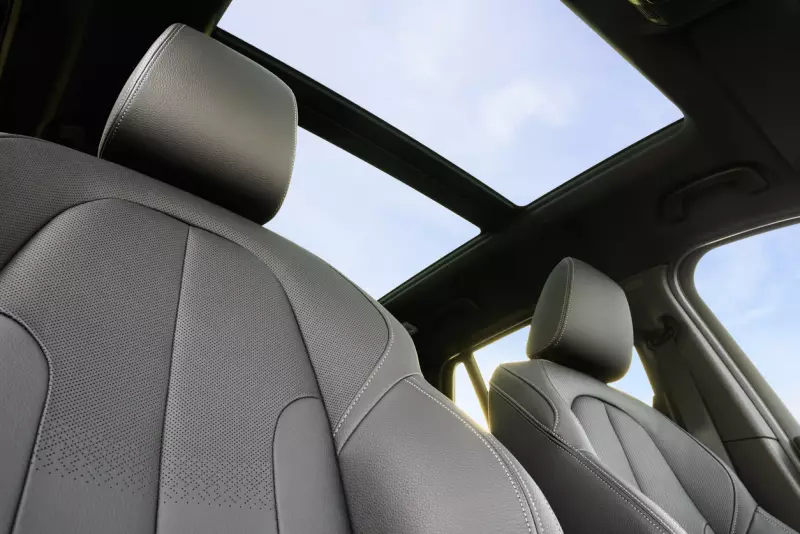 What is a Moonroof?
A moonroof is a type of sunroof, but there are key differences between the two. A sunroof is a solid panel that opens in the vehicle's roof to let in light and air. But does a moonroof open, too? It does!
A moonroof is typically made of glass and opens to let in light and fresh air. Moonroofs often have features that sunroofs don't, like tinting to reduce heat and UV rays or a slider function that allows you to open just the front portion of the roof.
What is a Sunroof?
A sunroof is an automotive roof panel that opens to let in sunlight and fresh air. Sunroofs are usually made of glass or metal and can be either manual or power-operated. Most sunroofs are installed at the factory when the car is built, but they can also be added as aftermarket accessories.
Moonroofs and sunroofs are often used interchangeably, but there is technically a difference between the two. A moonroof is a see-through panel in the car's roof that cannot be removed, while a sunroof is a panel that can be removed.
Moonroofs are less common than sunroofs, but they offer the same benefit of letting in natural light and fresh air without needing to open the car's main roof. The primary difference is that a moonroof, while it can be tilted or slid open depending on the type you have, cannot be removed from your car unless a complete replacement Is necessary.
Difference Between Sunroof and Moonroof
Sunroofs and moonroofs are both car windows that open to let in fresh air and light. But what is the difference between the two? When it comes to deciding which is better for your car, sunroof or moonroof, it's important to understand the difference between the two.
There are several key distinctions between sunroofs and moonroofs that you should keep in mind when making your decision:
Moonroofs are usually made of tinted glass, while sunroofs are typically clear when they are made of glass.
Moonroofs usually cover the entire roof of your car, while sunroofs leave a portion of the roof uncovered.
Moonroofs typically provide better ventilation than sunroofs, as they allow more air to flow into your car's cabin.
Sunroofs tend to be less expensive than moonroofs, but they also offer less coverage. Moonroofs cover the entire roof of your vehicle, while sunroofs only cover a portion of it. This means that moonroofs tend to let in more light and provide a better view. However, they can also be more susceptible to leaks.
So, which one is right for you? If you're looking for a way to let some extra light and air into your car, go for a moonroof. If you want a little bit of fresh air with a panel that can come out and mimic a convertible top, go for a sunroof.
Cost Comparison of Moonroofs versus Sunroofs
Sunroofs were first introduced in the 1960s as an option for luxury cars. They quickly gained popularity, and by the 1980s, sunroofs were standard in many new cars. A sunroof is a glass or metal panel that slides back to open or can be removed entirely, letting in fresh air and light. Sunroofs are usually rectangular in shape, and they're located near the front of the car, just behind the windshield.
The cost of a sunroof can vary widely. On the low end, sunroof installation can cost $400, but on the high end, it can go up to $3,000. For a moonroof, you can expect the cost to range from $1,200 up to $2,500 for installation. There are also minor maintenance costs to include, but those are typically only a few dollars per year so long as you keep your vehicle clean.
How to Choose the Right Roof for Your Vehicle?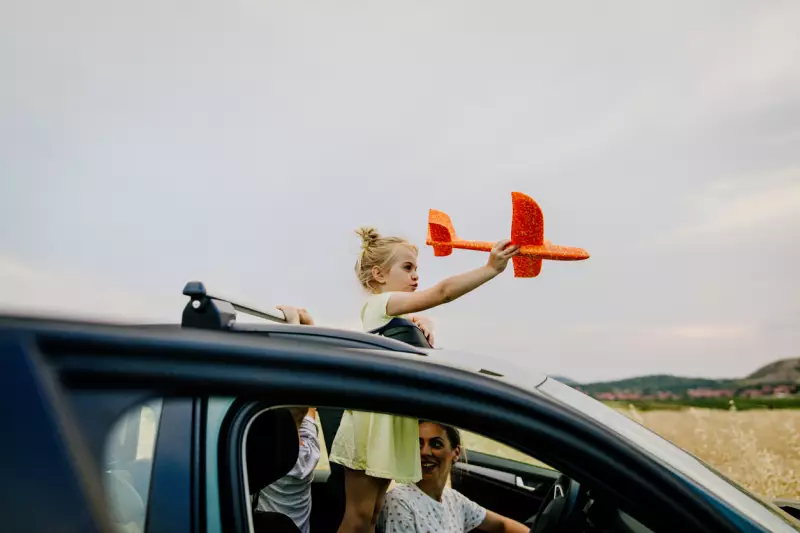 When choosing the right roof for your vehicle, there are a few things you'll want to keep in mind. First, consider the climate you live in and how often you'll be using the roof. A sunroof may be a good option if you live in an area with lots of sun and heat, as it will help ventilate the car and keep it cooler. However, a moonroof may be a better option if you live in an area with more inclement weather, as it will provide more protection from the elements.
Another thing to keep in mind is the size of your vehicle. A sunroof is typically going to be smaller than a moonroof, so if you have a larger vehicle like an SUV or truck, a moonroof may be a better option. However, a sunroof may be fine if you have a smaller vehicle like a sedan.
Finally, think about your budget. Moonroofs can generally run more expensively than sunroofs, so if cost is a factor, that may sway your decision. At the end of the day, there is no right or wrong answer when choosing between a sunroof or moonroof - it's all about what works best for you and your specific situation.
Lean on GoodCar When You Need to Learn More About the Specs of Your Vehicle
Although sunroofs and moonroofs are both popular car features, they have very different functions. Sunroofs provide shade and shelter from the sun's harmful rays, while moonroofs let in natural light to brighten up a vehicle's interior.
Knowing the difference between them is important for anyone looking to buy or customize their car. Whether you prefer the convenience of a moonroof or the protection that comes with a sunroof, selecting one or both can enhance your driving experience. If you need help finding your next new car, truck, or SUV, GoodCar is here to help!