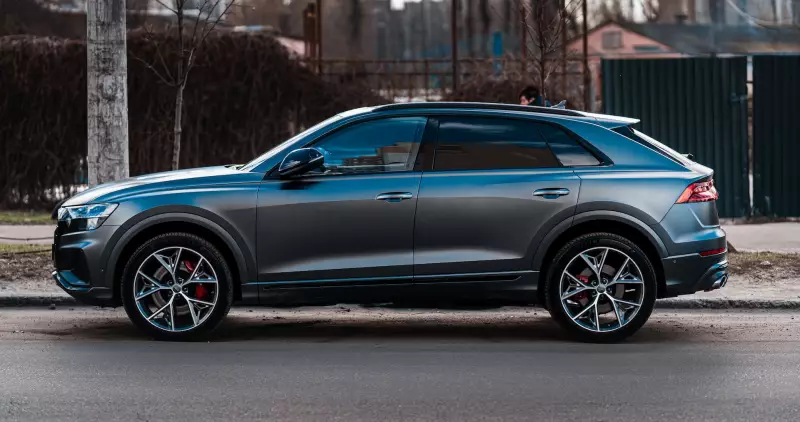 When it comes to cars, SUVs have become the go-to choice for many drivers. But what makes the SUV so popular? Today, the professionals here at GoodCar are going to explore the different types of SUVs and look at the pros and cons of each. From small crossovers to full-size cross-utility vehicles, learn all about the different types of SUV styles today and figure out which one is right for you!
Introduction to SUVs
Aside from pick-up trucks, Sports Utility Vehicles (SUVs) are the one of the most popular type of vehicle in the United States. SUV popularity has grown exponentially since they were first introduced in the 1980s, and there is now a wide range of SUV options available on the market.
The functionality and versatility of SUVs make them a great option for families or anyone who needs a vehicle that can handle various terrain and weather conditions. However, you should be aware of some downsides to owning an SUV before making your purchase.
Types of SUVs and Buying Considerations
There are many different types of SUVs on the market these days. Depending on your needs and budget, there is an SUV out there that's perfect for you. Here are some of the most popular types of SUVs, along with some things to consider when making your purchase:
Small SUVs are generally more affordable and easier to maneuver than larger models, and they're also great for getting good gas mileage. If you're looking for a small SUV, make sure to consider things like cargo space and passenger comfort.
Mid-sized SUVs offer more space than small SUVs, but they're still smaller than full-sized models. This makes them a good compromise if you need more room than a small SUV offers but don't want the hassle or expense of a large one. When considering a mid-sized SUV, pay attention to its towing capacity – some can tow quite a bit, while others are limited.
Large SUVs have the most passenger and cargo space of any SUV. They can be expensive to operate, so make sure you really need all that room before opting for this type of vehicle. If you choose a large SUV, keep in mind that they can be difficult to parallel park and may not get great gas mileage.
Pros and Cons of Different SUV Types
There are many different types of SUVs on the market, each with its own pros and cons. Here is a look at the different types of SUVs and their pros and cons:
Compact SUVs: Compact SUVs are the smallest type of SUV and are typically very fuel efficient. They are easy to maneuver and park, and most have room for five passengers. However, they often have less cargo space than larger SUVs.
Mid-size SUVs: Mid-size SUVs offer more space than compact SUVs but still maintain good fuel efficiency. They typically seat up to seven passengers and have more cargo space than compact SUVs. Some mid-size SUVs can be difficult to maneuver in tight spaces, however.
Full-size SUVs: Full-size SUVs offer the most space of all the SUV options. They usually seat up to eight passengers and have plenty of room for cargo. Fuel efficiency is typically lower with full-size SUVs, however, and they can also be difficult to parallel park or fit into small garages.
Mid-size SUVs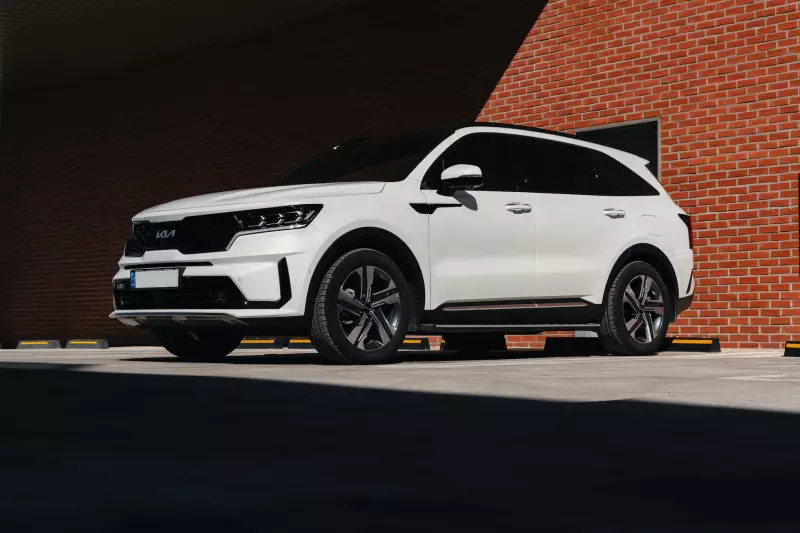 As their name suggests, mid-size SUVs are larger than compact SUVs but smaller than full-size SUVs. Mid-size SUVs typically have two rows of seats and can seat up to five or six passengers, making them a good choice for families. Many mid-size SUVs also have standard features that parents will appreciate, such as third-row seating, rear-seat entertainment systems, and available all-wheel drive.
Mid-size SUVs offer more space and creature comforts than compact models, but they're less expensive or fuel-thirsty than full-size options. A mid-size model is probably the best bet if you're looking for a well-rounded SUV with plenty of room for passengers and cargo.
Full-Size SUVs
Large SUVs offer plenty of space for people and cargo, and they're available with various engine types. Some can even seat up to nine passengers. But with great size comes great responsibility: These behemoths require significant fuel and maintenance costs, and they may not fit well into tight parking spots or garages.
Luxury and Specialty SUVs Overview
There are a wide variety of SUVs on the market, from the small and efficient to the large and luxurious. Luxury SUVs offer all the features and amenities that you would expect from a high-end vehicle, including premium materials, sophisticated technology, and powerful engines. If you're looking for an SUV with all the bells and whistles, a luxury or specialty model is likely the right choice for you.
Here's an overview of what you can expect from luxury and specialty SUVs:
Luxury SUVs:
As their name suggests, luxury SUVs offer a luxurious experience both inside and out. They typically come with higher price tags than other types of SUVs, but they also offer more in terms of features, quality, and performance. Luxury SUVs tend to be larger and more powerful than other types of SUVs, making them great choices for those who need extra space and power.
Specialty SUVs:
Specialty SUVs are designed for specific purposes or activities. For example, there are SUVs designed for off-roading or winter driving, and others are built with extra space for hauling cargo or towing trailers. If you have specific needs or wants in an SUV, chances are there's a specialty model that's right for you.
Crossover Utility Vehicles (CUV) Overviews
A CUV is a type of vehicle with the space and functionality of an SUV but is built on a unibody car platform instead of a body-on-frame chassis. This makes them lighter and more fuel efficient than SUVs. In addition, CUVs typically have better handling and a smoother ride than SUVs.
Some popular CUVs include the Honda CR-V, Toyota RAV4, and Ford Escape which typically get confused for small or subcompact SUVs.
Off-Road Ready Vehicles Overview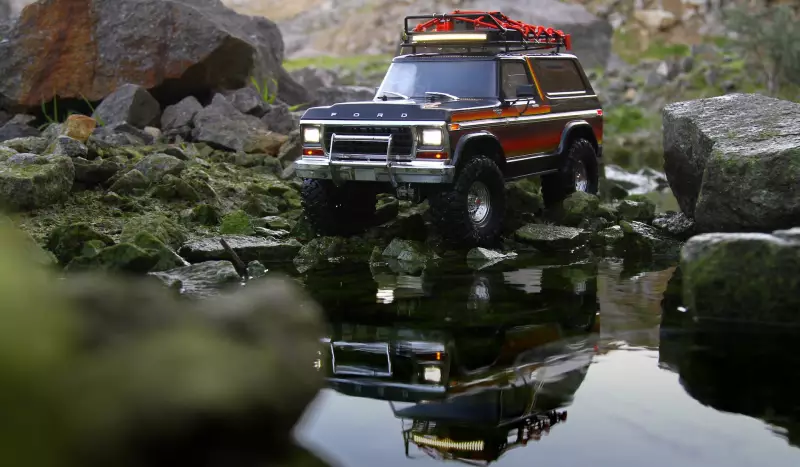 The term "off-road vehicle" generally refers to a four-wheel drive vehicle that is built for driving on unpaved surfaces. Off-road vehicles typically have higher ground clearance than regular automobiles, and they may also feature nerf bars, skid plates, and other protective gear to safeguard against rocks, branches, and other obstacles.
There are a variety of different types of off-road vehicles, including SUVs, trucks, and even cars. While most off-road vehicles are designed with hardcore adventurers in mind, there are also plenty of more mild-mannered models that are perfectly suited for occasional trips down gravel roads or light trails.
Hybrids/Electric SUVs Overview
If you're looking for an SUV with great fuel economy, a hybrid or electric SUV may be the right choice for you. These types of SUVs have become increasingly popular in recent years, as they offer the same space and capability as a traditional gas-powered SUV but with much better fuel efficiency.
Hybrid SUVs use a combination of gasoline and electric power to run, while electric SUVs are powered solely by electricity. Both types of vehicles have their pros and cons, so it's important to do your research before deciding which one is right for you.
Pros of hybrid and electric SUVs include:
Much better fuel economy than traditional gas-powered SUVs
Emit less pollution and are more environmentally friendly
Often eligible for government incentives and tax breaks
Cons of hybrid and electric SUVs include:
Initial cost can be higher than traditional gas-powered SUVs
May require special charging equipment or stations
So Which Is Right For You?
SUVs are an incredibly popular vehicle choice, and with a range of options for different SUV types, there's sure to be something perfect for any need or budget. Hopefully, you now have a better understanding of the different categories of SUVs and the pros and cons associated with each type. If you're in the market for a new or used SUV, do not forget to check our the GoodCar Marketplace and take advantage of our vehicle history reports!