The difference between a rebuilt title vs. salvage title depends on whether the car is safe to drive ever again. When a car or truck suffers significant damage in an accident, an insurance company may deem it a total loss or "totaled car."
What is a Salvage Title?
A salvage title means that a car or truck has suffered major damage in an accident, and the car insurance company has labeled it a total loss. However, keep in mind that different states have varying regulations about what a salvage title means. You would need to contact your local Department of Motor Vehicles (DMV) office to determine the criteria for a salvage title. It's essential to know the specifics before buying a car that has a salvage title. Salvage vehicles by law are not allowed to be driven on roadways or highways, and you cannot register them either. Insurance companies will not insure a salvage title vehicle.
How the auto insurance company determines whether or not to declare a vehicle a salvage title vehicle depends on the level of damage. If, for example, repairing the car would be more than 75% of its value, then they will declare it a total loss.
Some causes other than accidents where insurance carriers might deems a vehicle a total loss are flood damage, hail damage, an odometer rollback, and abandoned vehicles or those that were vandalized.
Typically, these type of vehicles end up in junkyards and are used for sheet metal and parts.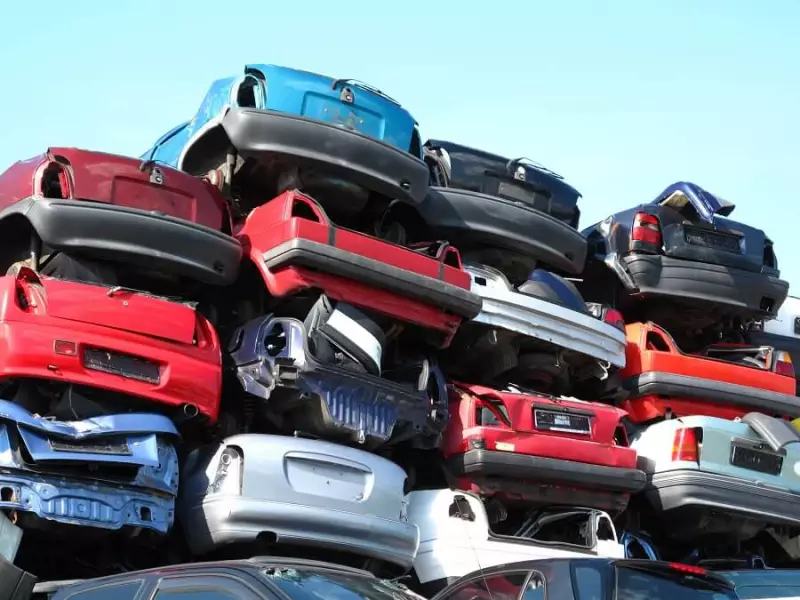 What is a Rebuilt Title?
A rebuilt title is a car or truck that used to have a salvage title, but someone restored it to roadworthy condition. Depending on the extent of the damage, this may mean the entire car was rebuilt, or a mechanic simply replaced and repaired the broken parts. A salvage vehicle must be restored properly and pass a thorough inspection before the state DMV or state motor vehicle agency will change the car's title status to rebuilt. To pass the state inspection, a rebuilt title car must be roadworthy and safe before it can be sold as a used vehicle.
In some cases, the damage could have been cosmetic; in other cases, it could have included mechanical and electrical components making it more of a risk.
The Difference Between Rebuilt vs Salvage Title
There are various differences between a rebuilt title vs. salvage title cars. The first is that a salvage title cannot be driven legally. You cannot register a salvage vehicle, and most insurance companies will not insure one. A rebuilt vehicle title can usually be insured (check with your car insurance agent first), and once it has passed inspection and is issued a rebuilt title, you can register it with your town office and then drive it safely on the roads.
In a sale, a salvage title vehicle will be worth far less than a rebuilt or used car because it cannot be driven, registered, or insured. Even though a rebuilt title car costs less, it will be more valuable than a scrap car used for parts.
The Pros and Cons of Each
The pros and cons of each type will vary by state because the laws differ so much.
However, some general thoughts are:
Pros - you can buy these cars much more cheaply than a rebuilt title car. They are great to use for scrap metal and parts. You don't have to worry about roadworthiness or safety.
Cons - there may be more damage than you think, and even salvaging viable parts might be tricky. Car insurance companies won't let you insure a salvage car. You cannot legally drive one on the road either or get license plates for it. The definition of salvage varies from state to state, so a car that is really not roadworthy in one state may be deemed okay in another. Be careful when evaluating a salvage title car.
Pros - you can buy a rebuilt title car as a used car much more cheaply than a new or even used car. Some rebuilt vehicles would be like new with very little damage, especially if the branded title were given for hail or water damage. Some dealerships specialize in these types of vehicles because the car's value is worth something.
Cons - even after being inspected and restored by a mechanic, the car or truck may still have serious issues that will surface later. The restoration may not fix the damage and you should consider resale value should you want to sell it later.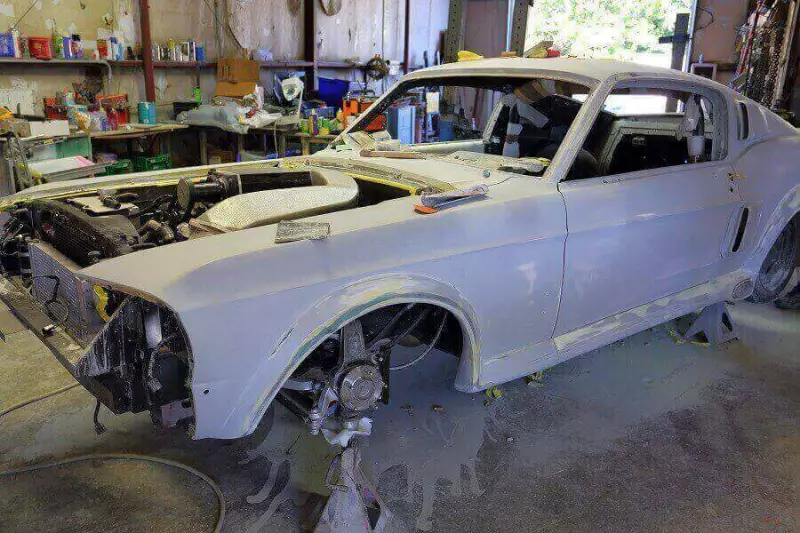 Buying a Vehicle With a Rebuilt Title vs Salvage Title
If you plan on buying a salvage vehicle for scrap metal or parts, you can usually pick one up for cheap money. However, if you were planning on driving it, you can't. Even though the laws regarding salvage title vehicles vary by state, you cannot drive them on the road. Nor can you insure them or register them.
Some people like to buy salvage vehicles to fix up over time. If you are a mechanic or handy with tools, it might prove to be a great project, and you'll have a fully restored vehicle when you are done. Just remember, the vehicle has to be thoroughly inspected by the state to be roadworthy and registered. You also have to pay a fee when applying for a rebuilt title on a salvage vehicle.
If you are considering buying a rebuilt title car to drive, you can, but should you? There are many schools of thought on this one. The good thing about a rebuilt salvage vehicle is that it may cost thousands less than a new or even used car. But you may never know the extent of the actual damage or who repaired it. If you aren't a mechanic, this could be a risky endeavor.
Some tips to ensure a good deal are:
When evaluating a rebuilt title car, make sure you ask to see the original insurance report with damage quote. That way, you can see what was wrong and what needed fixing.
Have a good mechanic check out the car thoroughly to assess damage and fair market value.
Do a VIN check to review the car's history and see if anything else shows up about the car that was not openly disclosed like other accidents, open recalls, a rolled-back odometer, etc.
Check with your car insurance agent before buying a rebuilt car; some may not insure it or they may not provide full coverage.
If you are still unsure, it might be best to buy a car with a clean title or a brand new one, which statistically should result in far fewer issues down the road.