A high-profile vehicle is a car, truck, or SUV that sits higher off the ground than a standard vehicle. The term "high profile" can also describe a vehicle with large wheels and tires. High-profile vehicles are often equipped with four-wheel drive (4WD) and have a higher ground clearance than other vehicles.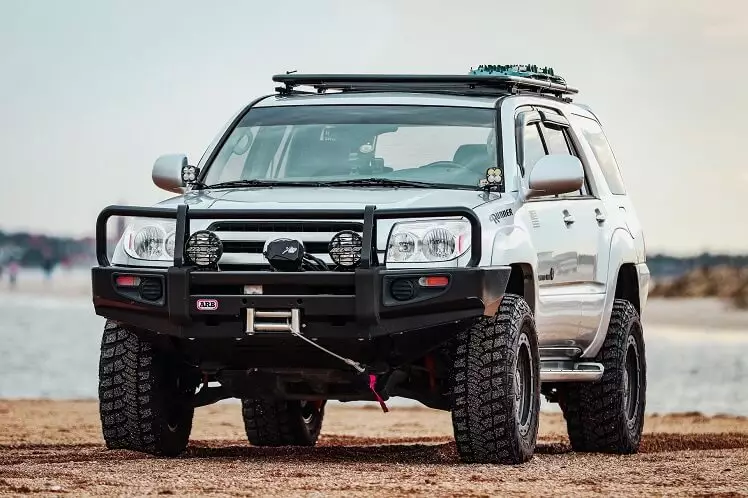 High-profile vehicles have become increasingly popular in recent years as they offer drivers several advantages and uses. For one, high-profile vehicles are typically easier to see on the road in most situations, which can help prevent accidents. In addition, high-profile vehicles offer drivers a better view of the road and surrounding traffic. Finally, high-profile vehicles tend to be more stable on the road, making them less likely to roll over in an accident. High-profile vehicles are great for everything from moving to food trucks, deliveries, and even buildouts for tiny homes.
What Is a High-Profile Vehicle?
A high-profile vehicle definition equates to a car, truck, bus, or SUV with a tall body and ample ground clearance. They are often used for off-road driving and are popular among outdoor enthusiasts. High-profile vehicles can be more challenging to handle on the road and in tight spaces, but they offer a higher field of view and can be useful in rugged terrain.
Types Of High-Profile Vehicles
So now that we understand the basic definition of a high-profile vehicle, what exactly does it mean? What falls into the classification of these vehicles? Is owning a high-profile vehicle the right option for you, your family, or your business? Let's find out!
Box Truck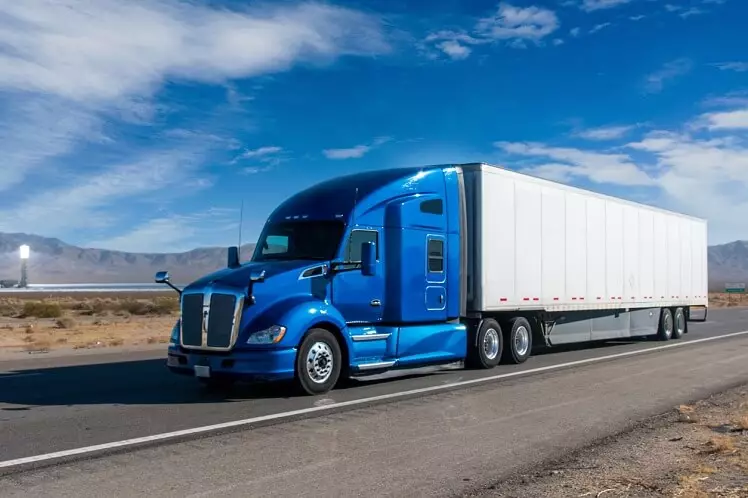 As the name suggests, box trucks are trucks with a large, square cargo area. These vehicles are often used for moving large items or for transporting large quantities of smaller items. Box trucks come in various sizes, from small delivery trucks to oversized semi-trucks. Box trucks typically have a cab at the front of the vehicle where the driver sits and an open cargo area in the back. The cargo area is enclosed by four walls and a roof and accessed by a rear door that opens upward or to the side.
Some box trucks also have doors on the sides of the cargo area, which can be used for loading and unloading. Box trucks are very versatile vehicles and can be used for various purposes. They are commonly used by businesses for deliveries, by families for moving homes, and by individuals for hauling large items. It's important to note that RVs can also fall into the box truck family.
Pickup Trucks and SUVs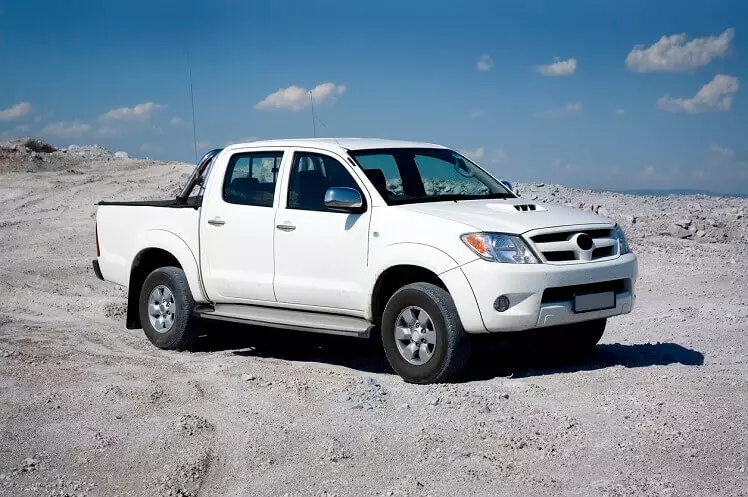 High-profile vehicles include pickup trucks and SUVs. These vehicle types are often selected for their ability to travel over rough terrain and their cargo-carrying capacity. Some people also prefer the higher riding position afforded by these vehicles. Pickup trucks offer many advantages for those who need to transport large or heavy items. Truck beds can carry lumber, furniture, or anything else that won't fit inside the vehicle.
Some pickups even have built-in tie-downs and other features that make it easy to secure your load. And, of course, pickups can tow trailers, making them even more versatile. They are not only the perfect choice for many business owners, but they've also become a staple for the average suburban family who enjoys outdoor activities such as riding dirt bikes, jet skis, camping, and boating.
SUVs also have a lot to offer drivers who need extra space and capability. Most SUVs have plenty of room for passengers and cargo, and some even offer third-row seating. SUV owners also enjoy the confidence of knowing their vehicle can handle just about any terrain or weather condition. Plus, many SUVs have advanced safety features that give you peace of mind. This is not to say that SUVs are without flaws, however.
What Are the Benefits of a High-Profile Vehicle?
For several reasons, a high-profile vehicle can be an excellent choice for bad-weather driving:
The higher ground clearance means you are less likely to bottom out on a snow-covered road.

The four-wheel drive provides added traction and stability in slippery conditions.

The higher seating position gives you a better view of the road ahead, making it easier to spot potential hazards.

A high-profile vehicle's larger size and weight can help you push through deep snow and plow through standing water.
What Are the Disadvantages of a High-Profile Vehicle?
There are several disadvantages to driving a high-profile vehicle, that can include:
They tend to be more expensive than regular cars.

They are often targets for car thieves and vandals.

They can be challenging to drive in certain weather conditions and on certain roads or experience crosswinds.
When there is a strong wind blowing from the side, it can push a high-profile vehicle around and make it difficult to control. This can be especially dangerous if you're driving on a highway or in other high-speed situations. Crosswinds can also make it more difficult to keep your vehicle in its lane and cause you to veer off course if you're not careful. In extreme cases, crosswinds can even topple over poorly designed or loaded vehicles. If you're driving a high-profile vehicle, keep an eye on the wind conditions and be prepared for strong gusts.
Considering Buying a High-Profile Vehicle?
If you're considering buying a high-profile vehicle, GoodCar recommends you test drive it first, ideally in unfavorable weather conditions, to see how it handles on the road before you commit to purchasing anything. If the high-profile vehicle you test drive handles the way you want or need it to, then your next step is finding the best one to suit your specific needs.
Here at GoodCar, we would love to help you find the right vehicle. We can help you with narrowing down the search options until you find the perfect one for you. We can even help with a vehicle history search to ensure you know the background of any vehicle you want to buy! Our customer service professionals can help with any part of the car buying process, so don't be afraid to reach out and contact us!