A driving permit is a restricted driver's license allowing someone to drive (under strict circumstances) until they have passed the test and earned their permanent driver's license. A driving permit may also be called a learner's permit, a provisional license, or a learner's license. First-time drivers are required to get a driving permit and learn to drive before taking their driving test.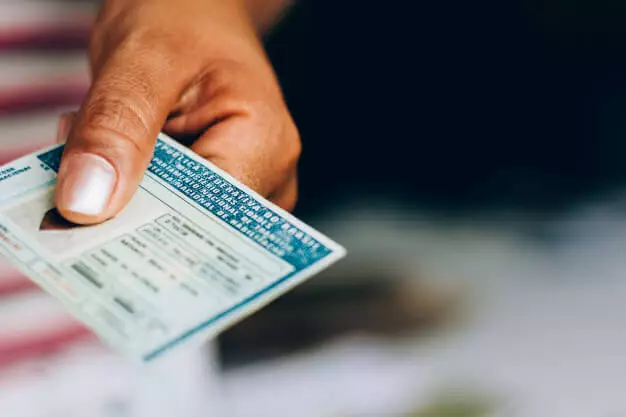 Each state has laws regarding the age at which someone is allowed to get their driver's license. Typically, the state requires the person to have a driving permit for a set amount of time before they can apply for a real license. During that time, the person must drive and learn the rules of the road. The practice is essential to passing the final driving test with the Department of Motor Vehicles (DMV office).
What is the Purpose of a Driver's Permit?
The purpose of a driver's permit is to allow teen drivers time to practice and become efficient at driving to reduce the number of accidents. Young drivers and teens account for the highest number of traffic accidents and deaths each year.
So, why do you need a driving permit? To get driving experience behind the wheel and expose yourself to all different kinds of road conditions, traffic patterns, and incidents that will occur in real life once you have your driver's license. One of the biggest benefits of a driver's permit is that you gain experience while being supervised by a licensed, seasoned driver who can give you tips, be there if something goes wrong, and help you make good driving decisions. You can also ask questions as you drive, so you have a safety net built-in during those first few months before going it alone. Generally, the person supervising you has to be at least 18-25, depending on the state where you will apply for your full license.
What are the Limits of a Driver's Permit?
Each state has its own laws regarding driver's permits but some of the most common limits found in all states, including driving with a licensed driver in the front seat and enrolling with a driver training school.
The most common limitations (depending on U.S. state) of a driver's permit are:
Depending on the state, drivers can get a driver's permit between the ages of 14-18 years of age.
In some states, you must complete a state-approved driver's education course before getting your permit. In other states, you may be enrolled in a class while getting your permit.
You must also be taking an on-the-road driving course and earn at least 6 hours of driving time with an instructor.
While using a driver's permit, you must practice driving a set number of hours with a licensed adult and log them with the driving school.
You cannot drive in the car alone without a parent, legal guardian, or responsible adult (passenger who has a legitimate driver's license), and they must sit in the front passenger seat).
You can drive on all public roads and highways with supervision.
You cannot practice driving in a commercial vehicle.
You cannot drive at night, only during daylight hours.
You cannot drive with other teens in the car unless they are siblings and are accompanying your licensed driver.
Can You Drive Alone With a Driver's Permit?
No, you cannot drive alone with a driver's permit. Although not all states offer learning permits, they have rules about driving without a proper license. Most states require the permit holder to be at least 15 &1/2-16 years old and have a licensed driver with you. Some places in the United States do allow teens as young as 14 years old to get a permit and then a license if they pass the tests. Proper supervision is vital for unlicensed drivers learning the rules of the road.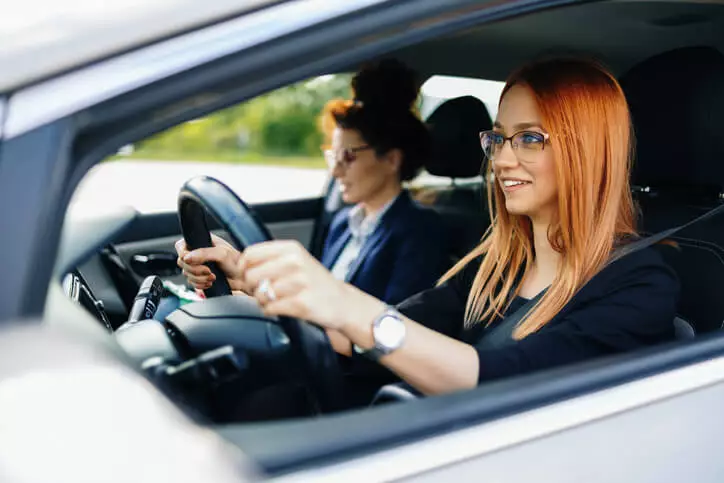 How to Get a Learner's Permit
When getting a learner's permit, the person must be enrolled or complete a driver education class, and they must pass a written test. Once they pass the permit test, they may be issued a learner's permit (depending on state laws) to continue their education and practice until it's time to take the final driving test. Before the DMV issues you a driver permit, you will have to have a vision test to ensure your eyesight is good enough to drive safely on the roads. If your vision screening requires you to wear glasses or contacts, that information will go on your license. You may also have to provide your birth certificate and social security card to verify your identity. There is usually a fee involved, and you will need a legal guardian or parent to provide permission.
Some areas require you to keep the permit for six months before you can get your driver's license. You will have to take a written test and score at least 70% on it and then take a road test and pass that before you can get your license. While you are driving it's a good idea to study the driver's manual and take practice tests to see how proficient you have become with the different road signs, seat belt laws, and other things a good driver needs to know.
State Regulations and Driving Permits
State regulations for driving permits vary quite a bit from state to state. States like Massachusetts and Nevada allow you to skip the driver education course if you are 18 years old so you can get a permit without that piece. Mississippi allows people as young as 14 years old to obtain a permit and then their license. The state of New Hampshire does not require driving permits, but they legally allow young people to start driving with an adult in the car as long as they are 15 & 1/2 years old and have a supervising driver to help them.
Even after the learning phase and you pass your driving skills test and get your first license, most states impose restrictions for the first few months to a year. Some of those include:
Daytime driving only.
No more than one passenger at a time.
Can only drive to and from high school and work.
If you do get a traffic ticket or moving violation, you will lose your driving privileges for a mandatory period of 3 months to a year.
You must have a social security number or another type of ID card to show proof of identity before getting your instruction permit. This infraction will show up on your driving record for a while.
You must be a U.S. citizen to get a driver's license or permit.
Driving can be a fun rite of passage for young people, but it also comes with a lot of responsibility. Check the laws in your state before beginning the process of acquiring a driver's permit or license.