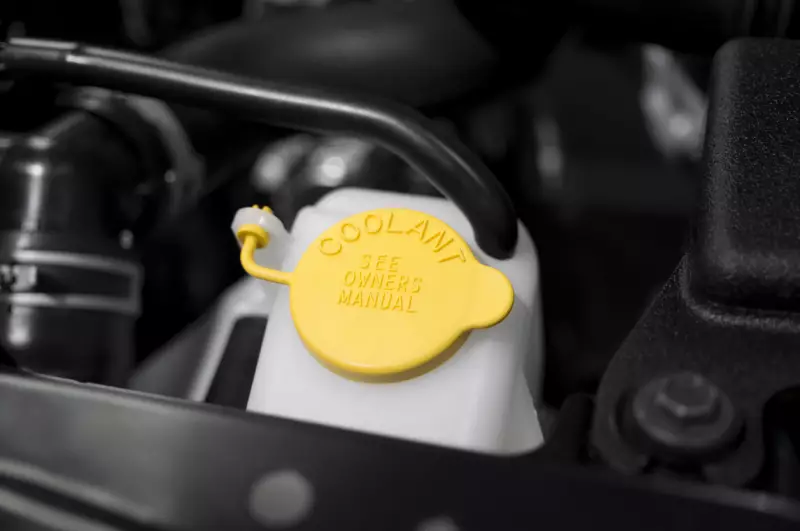 Most people have heard of antifreeze and coolant, but many don't know what the difference is between the two. Both of these things are used for vehicles and meet the same purposes, but they are different in one key way. Coolant and antifreeze are both designed to help cool your vehicle effectively, but antifreeze is more concentrated and not ready for your vehicle. Learn how to use these two different liquids, and you'll understand how to keep your engine cool, how to complete regular maintenance and protect your vehicle over time.
Are Antifreeze and Coolant the Same Thing?
No, antifreeze and coolant are not the same thing. There is one major difference. Coolant is antifreeze mixed with distilled water. Usually, coolant is made from a mix of 50% distilled water and 50% antifreeze, but some vehicles use a mix of 70% antifreeze and 30% distilled water. Before adding this fluid to your vehicle, get to know the recommended ratio for your ride and only use that for the best possible results.
Why the Difference Between Cooland and Antifreeze is Important
You must understand the difference between antifreeze and coolant because you don't want to add pure antifreeze to your radiator. Instead, you want to create a 50:50 mix with distilled water or create a mixed ratio that's best for your specific vehicle. It's important to note that you can get pre-mixed antifreeze in stores and avoid mixing it yourself. If you choose to buy pre-mixed engine coolant, get the mix that is best for your vehicle. Most pre-mixed solutions are 50:50, so you may have to mix your own if you don't want to use a half-and-half blend.
What is Antifreeze Made of?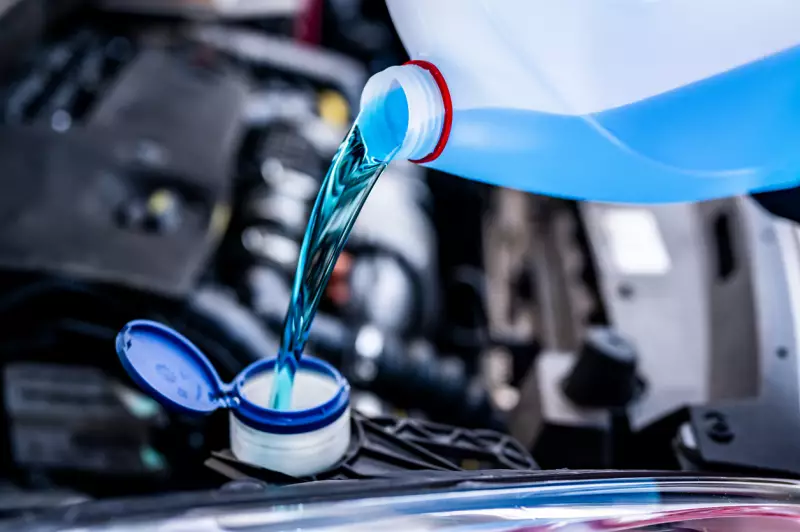 You know that coolant is a blend of antifreeze and distilled water, but what is antifreeze? This specialized liquid is a special liquid that includes a high concentration of ethylene glycol or another similar liquid. The special liquid chosen is well-known for being resistant to corrosion and difficult to freeze and boil. Adding antifreeze to water creates an engine coolant that effectively removes heat from your vehicle's engine while remaining liquid, whether very cold or incredibly hot. Water alone cannot remain a liquid at these temperature extremes, which is why antifreeze is essential for modern cooling systems.
Radiator Fluid Vs. Coolant
You've likely heard of both coolant and radiator fluid, but are these liquids different, or are they the same thing? These liquids are the same, and you're just referencing two names for the same thing. Each goes into the radiator to cool your vehicle's engine. If your vehicle is low on coolant, it's also low on radiator fluid.
Antifreeze and Coolant Solutions are Made with Different Chemical Compositions
While all antifreeze solutions are made for the same purpose, there are different types available on the market today. That means if you go to purchase antifreeze for your vehicle, you should know which type is best for your specific vehicle. Below we list a quick breakdown of the most common antifreeze or pre-mixed coolant types available and which vehicles are known for using those types.
Organic Acid Technology (OAT) - Many colors and meant for VW, GM, and Saab
Inorganic Additive Technology (IAT) - Green in color and made for classic vehicles
Hybrid OAT (HOAT) - Orange or yellow and recommended for Chrysler and Ford
Phosphate Free HOAT (HOAT -P) - Turquoise and meant for Tesla, Mini, Volvo, and BMW
Silicated HOAT (Si-HOAT) - Purple and made for Audi, Porsche, VW, and Benz
Phosphated HOAT (P-HOAT) - Blue or pink and made for KIA, Honda, Nissan, Toyota, and Hyundai
How to Check Your Coolant Levels
Each month you should take a moment to verify your vehicle still has the right amount of coolant. This is a simple process you can do in moments. To check your coolant level, raise your vehicle's hood and glance at your coolant reservoir. You'll know which plastic container is meant for coolant because the cap will have an engine symbol on it and often pressure ratings and a heat warning. Once you locate the reservoir, look to verify the fluid level is between the Full and Low marks. As long as it's between these two levels, it's at a healthy level. If the coolant level is very close to Low, you could add some more of the appropriate coolant type to your vehicle to top it up. Just be sure you don't go over the Full level in your vehicle.
How Often Should You Change Your Engine Coolant?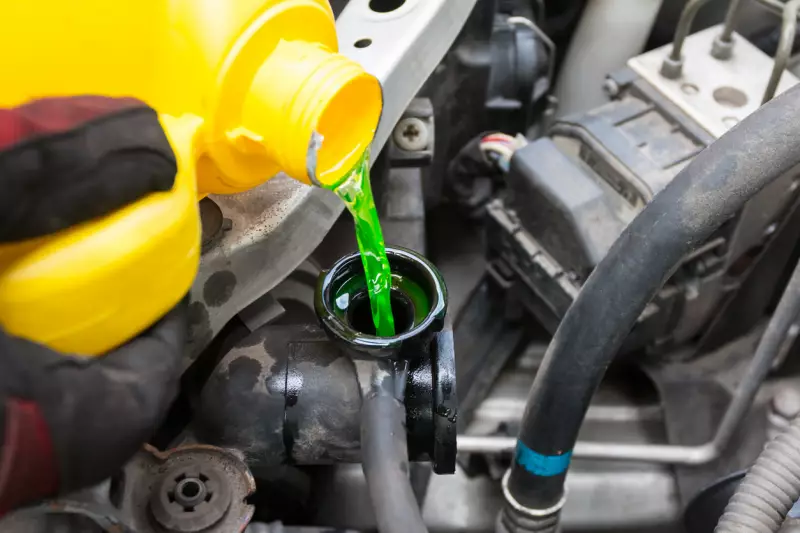 Engine coolant degrades over time and gathers harmful metals and other little compounds. Not to mention coolant picks up rust over time too. With all the accumulated grime, it's up to you to swap your engine coolant occasionally to keep your vehicle in good shape. Knowing when to swap your coolant is key to protecting your engine and ensuring your coolant functions properly.
Generally, it's recommended that you change your engine coolant once every 30,000 miles. Flushing your old coolant is a simple procedure, but it's something that most people leave to the professionals. If your vehicle has more than 30,000 miles on it and you've never flushed the coolant, now may be the time to have a professional swap the fluids for you. If you choose to flush the coolant yourself, ensure you have the right type of coolant and follow instructions for your specific vehicle model closely.
Verify Any Car You're Interested in Has Enough Coolant
One of the ways you can check to see if a vehicle you're thinking of buying is properly cared for is to inspect the engine coolant. Look to see if there is enough in the reservoir. Also, check the oil level and inspect the engine oil to see how black it looks to determine whether it is being maintained or not. Little details like these tell you a lot about how any vehicle is maintained. To take things a step further, you can look at the vehicle history report and see.
Hopefully, you now understand the answer to the questions, "is coolant the same as antifreeze?" or "are coolant and antifreeze the same thing?". While the liquids are similar, they are different and should be treated as different solutions. Ensure you understand these liquids and how to use them in your vehicle.