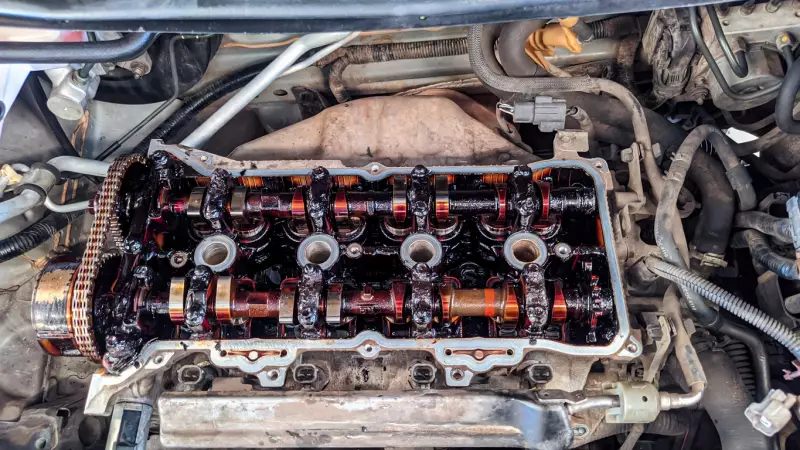 If you are a car owner, or someone engaging in the process of researching to buy a car, engine sludge is probably a term you've heard before. It's a widespread issue that affects many engines and, if left unaddressed, might result in significant harm. Everything you need to know about engine sludge, including its definition, causes, and removal, will be covered in this concise article. So let's jump on in!
What is Engine Sludge?
The accumulation of dense, black, oily deposits in your engine over time is known as engine sludge. It can block your engine's oil passageways, lowering the quantity of oil that gets to your engine's moving parts. It's often located on top of the engine, close to the valve cover. In older or poorly maintained engines, sludge accumulation can be especially problematic since it can worsen and subsequently be more challenging to remove.
What Causes Engine Sludge?
A number of factors can contribute to engine sludge. These factors often include:
Infrequent oil changes: If you don't replace your engine oil frequently, pollutants like dirt and debris can accumulate within your engine and turn it into sludge.
Short journeys: If you regularly make short trips in your car, it's possible that your engine won't have enough time to warm up to its ideal operating temperature. This might result in moisture building up within your engine, which could then result in the creation of sludge.
Low-quality oil: Using oil that isn't suited for your automobile or that is of low quality can also cause sludge to build.
Engine overheating: When an engine gets too hot, the oil can degrade and turn into sludge over time.
Improper maintenance: Basic negligence like forgetting to replace clogged air filters, for example, might result in engine sludge formation.
How to Identify Engine Sludge?
While there are a number of warning signs for this all-too-common unwanted outcome, lack of power or subpar engine performance is the most typical indicator of engine sludge. Also, a telltale warning sign is when you can smell burning oil or see smoke coming from your engine. Your engine can even refuse to start in severe circumstances.
Another method of checking for engine sludge is by removing the oil cover and looking below the engine to check for engine sludge. In most cases, it should be relatively easy to detect. You probably have an engine sludge issue if you encounter a thick, black, sludge-like material.
How to Remove Engine Sludge?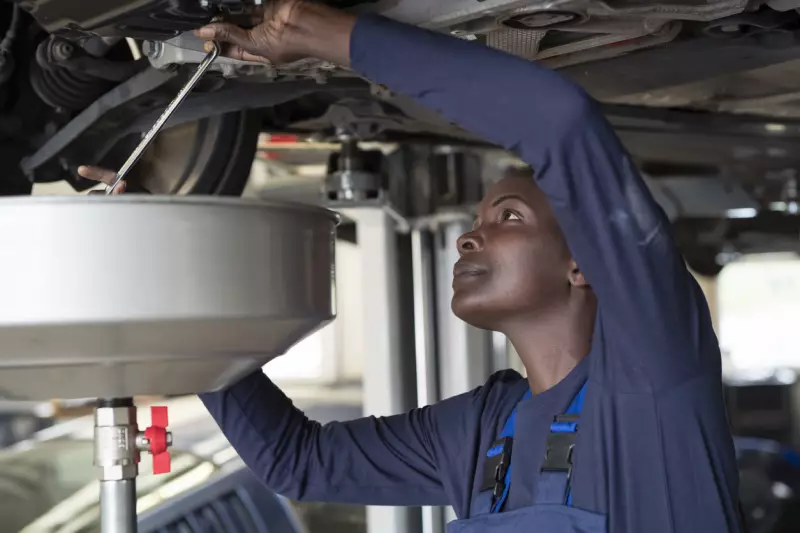 As soon as you believe that your engine has sludge buildup, you should take steps to stop additional harm. The following are basic procedures to take in order to remove engine sludge:
Drain the oil: The old oil must first be drained, and the oil filter must be taken out. This will assist in getting rid of any gunk that could be hiding in your engine.
Add engine flush: Next, give your engine a dose of engine flushing medication. This unique cleaning solution aids in dissolving and getting rid of engine gunk. For information on the proper dosage, refer to the manufacturer's instructions.
Let the engine run: Start your car and let it idle for the appropriate period of time indicated by the maker of the engine flush product. As a result, the sludge will be broken down and the engine flush solution will be able to circulate through your engine.
Drain the engine flush: Empty the engine flush solution and switch out the oil filter when the manufacturer's recommended amount of time has passed.
Add new oil: Put fresh, high-quality oil into your engine to complete the process. This will lubricate the moving components of your engine and stop sludge from developing in the future.
It's crucial to remember that removing engine sludge can be a time-consuming operation, and in certain situations, the sludge buildup may not be completely removable. You may need to have your engine fixed or replaced if severe sludge accumulation has caused harm to it.
How to Prevent Engine Sludge?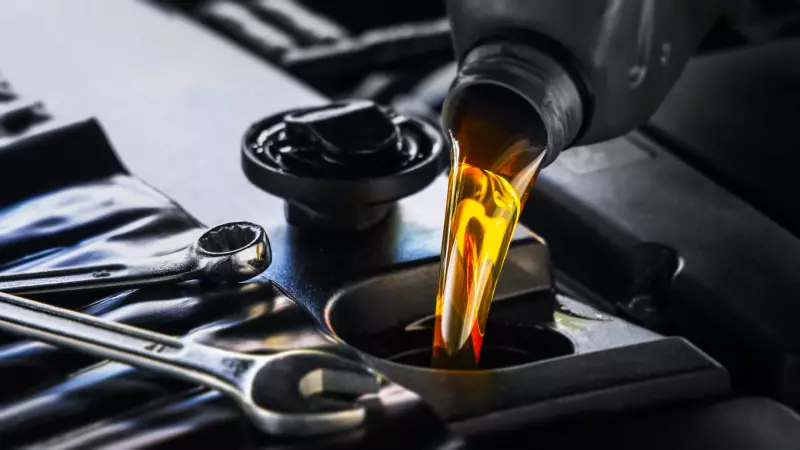 It is considerably simpler to prevent engine sludge than to deal with it after the fact. Here are some principle recommendations for avoiding sludge formation in your engine:
Change your oil regularly: Frequent oil changes are one of the most effective strategies to avoid engine sludge. It's crucial to use the high-quality oil that is suggested for your automobile and to adhere to the manufacturer's recommendations for oil change frequency.
Drive your car frequently: Regular, longer drives can aid in avoiding condensation accumulation in your engine, which can result in the creation of sludge.
Use good quality oil filters: High-quality oil filters help prevent the production of sludge by trapping dirt and other impurities before they reach your engine.
Be diligent in checking your oil: Regularly checking your engine's oil level can assist to ensure that it is adequately lubricated and lower the chance of sludge development. Top up your engine's oil as necessary.
Use the best quality fuel: Utilizing high-quality gasoline can keep your engine operating smoothly and lower the chance of sludge accumulation.
Routine maintenance: Replacing unclean air filters and other routine maintenance tasks for your automobile might assist in halting the buildup of sludge.
Use engine flush products: Employing engine flush products is a proven way to break down and eliminate any sludge buildup before it becomes an issue. You can easily do this by adding an engine flush product to your engine oil every few oil changes.
Engine sludge is a frequent issue that may seriously harm your car's engine. Maintaining your car's performance and extending its lifespan require knowing what causes engine sludge, how to spot it, and how to remove it. Having a greater awareness and some basic strategies for combating engine sludge and its various causes can help to keep your engine running smoothly and save you money on future repairs. Heeding the above stated advice for preventing engine sludge will keep the black stuff away and the green stuff in your pocket.