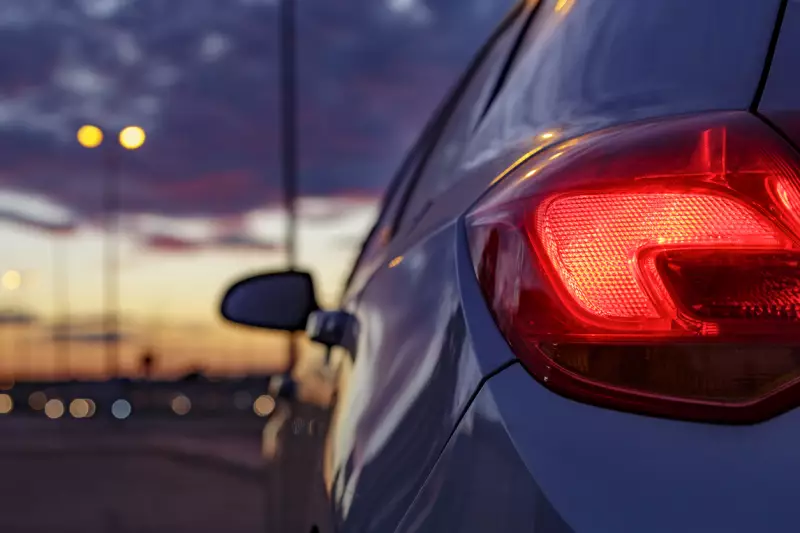 Each vehicle that drives down the road today should have a set of red lights that illuminate whenever they press down on the brake pedal. These are known as brake lights, and they're an important tool to let everyone know when you're slowing down.
If your brake lights aren't working, that puts you in danger while driving and leaves you vulnerable to receiving a traffic ticket. Fortunately, it's easy to test your lights and troubleshoot the cause of your faulty lights if you do notice an issue. Learn how to do all that and more in this complete guide to car brake lights.
How to Check Brake Lights By Yourself
To stay safe, you should test your brake lights at least a few times annually. The easiest way to do this is to ask someone to stand behind your vehicle while you press down on the brake pedal a few times. If they note your lights blinking, they are working optimally; if they don't see them, you have a problem.
Sometimes there isn't another person around to help you check your brake lights though. That doesn't mean you just shouldn't check them. There is an easy way to verify your brake lights are working on your own. Begin by locating a stick, a board, or another long and straight object that you don't mind potentially cutting.
Now press that object against the brake pedal firmly and edge it against the bottom or back of the driver's seat to establish pressure to hold the pedal down. If the stick is too long, you may have to cut it to get it to fit. When resizing your stick, make sure it's the right length to apply pressure to the pedal when held in place.
With your stick firmly wedged in between the brake pedal and the seat, you're ready to walk behind your vehicle and check your brake lights. You should now be able to see whether the lights are illuminated or not.
You can also check your lights by parking with your vehicle facing its rear end towards a large window or another type of glass. This works best at night but may work during the day as well. Sit in your vehicle and look at the rear mirror to see the reflection of your car. Now press the brake pedal and see if the reflection lights up or not.
By conducting either of these two tests, you should now know whether your brake lights are functioning normally or not. If all of your brake lights aren't illuminating, even a third light that appears higher up on your vehicle, you have a problem that must be resolved. Take the time to learn how to troubleshoot faulty brake lights and fix this issue reliably.
Why Are My Brake Lights Not Working?
There are many potential reasons your brake lights aren't working. Learn about each of the common problems on the list below, and you'll have a good idea what the problem is if your lights stop.
Blown light bulb
Faulty brake switch
Faulty brake wiring
A Bulb is Usually the Issue When a Single Brake Light is Out
If you notice your brake light is not working on one side, it's probable that your bulb has died.
Fuses Lead to Both Brake Lights Not Working
When both of your brake lights stop working, it's likely an electrical issue that's causing your problem. You can still test each of your brake light bulbs, but you likely have a blown fuse. Look under the hood of your vehicle, or to the side, or underneath the dashboard inside your car for a fuse box. You'll know you've found it when you see many small fuses in different colors.
Use your owner's manual to help you identify the fuse that's associated with your brake lights. Remove the fuse and look closely at the resistor wire or metal strip inside. If the strip or wire is broken, the fuse is dead. Even if you aren't sure if your fuse is dead or not, you can swap in a different fuse of the same rating as the original to see if that resolves your problem.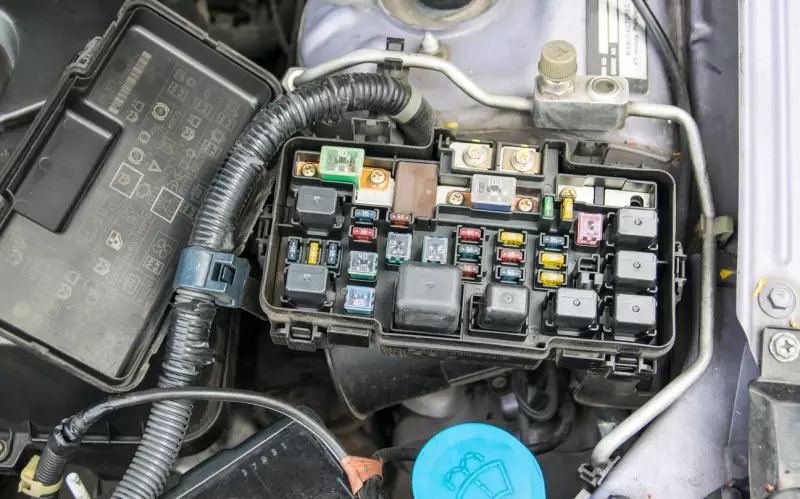 If you have extra fuses, put in one of them. If you don't have extra fuses, pull a nearby fuse of little importance and put it in the brake light spot instead. You can determine a fuses rating by looking at the top for a light-colored number. Make sure you're using the same number fuse as the original for proper performance.
Swapping fuses will enable you to quickly determine if your fuse has gone bad or not. If once you replace the fuse, your brake lights work again, you simply need a replacement. If that doesn't resolve your issue, the original fuse was likely functional, and you'll have to look at other issues instead.
A Faulty Brake Light Switch Leaves All the Brake Lights Off
While the simplest issue resulting in all your brake lights staying off is a bad fuse, it isn't the only possible issue. You might also have a faulty brake light switch. This is the switch that activates when you press your brake pedal down. The switch is normally located near the brake pedal. The switch can usually be tested with a simple multimeter.
You can use online tutorials explaining how to test for different voltages when the pedal is pressed and released, or you can leave the testing to a mechanic. If the brake light switch is the problem, it's a simple repair that can be completed quickly.
One Brake Light is Not Working, but the Bulb is Good
If one of your brake lights isn't functioning while the other is, and the bulb is fine, you likely have a wiring issue. It's possible for a brake light to not work on one side even though the bulb is fine. If that's the case, you may have to have a mechanic replace some of your wiring. This is the most difficult repair task related to brake lights, but most skilled mechanics can do the work easily still.
What if the Brake Lights are Not Working, but the Third Light Is?
If the third brake light is working, but the others aren't, it's probably a fuse. In many vehicles, the standard brake lights and the third brake light are on different fuses. Learn which fuses your lights are attached to, check them, and make replacements as necessary to resolve this issue.
Is it Illegal to Drive with Brake Lights Stuck On?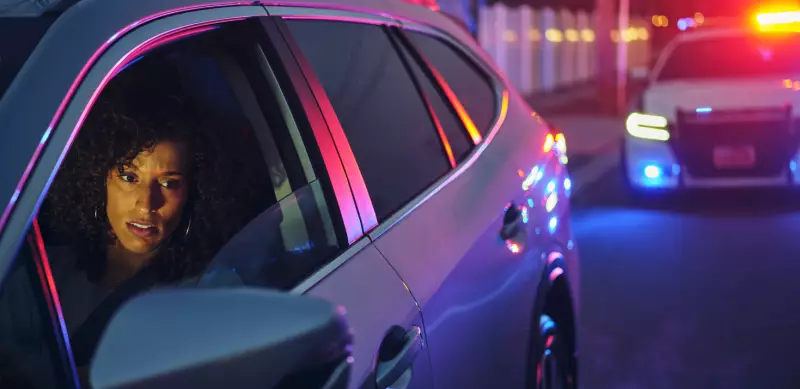 Sometimes people face the opposite issue and complain, "My brake lights won't turn off." If that's an issue that you're facing, it's important to know that it is illegal to drive with the lights always on as well. If your brake lights get stuck, the most common problem is a broken brake light switch, which is a simple repair. Get the issue fixed as soon as possible to avoid a traffic ticket and to remain safe while driving.
It's important to understand all these brake light issues whether you're evaluating a used vehicle you want to purchase or you're caring for your own vehicle. When shopping for used vehicles, always test all the lights before making a purchase, and consider getting a car history report before committing to buy any vehicle. Brake lights are an essential part of any vehicle, and they help keep you safe and help you avoid potential traffic accidents, so care for them, verify they're in good working order, and make repairs whenever they are required.