A car battery is the starting point of your vehicle and provides the power needed to start the engine. Over time, batteries wear down due to various factors such as age, heat, cold temperatures, and long periods of non-use. When these things happen, they can lead to a dead battery and leave you stranded, and many people don't know what to do when the battery dies in a car. We get a lot of questions on the subject of car batteries. "Why does my battery keep dying?" "What to do when a car battery dies?" "My car battery keeps dying. Why?" "My car battery is dead – again. What should I do?" Some people don't even know if their battery is the problem; "why does my car keep dying?" And their minds often travel down the worst paths.
At GoodCar, we know just how stressful this can be, so we're here to teach you what to do if you find that your car battery died. So today, we'll go over some common reasons why a car battery might keep dying and what you can do about it. We'll also discuss how regular maintenance can help keep your battery in good shape for many years to come. So let's get started!
How Weather Conditions Can Affect Car Battery Life and Performance
Your car battery is what provides the electrical power to start your engine and run all of the electronic components in your vehicle. The average lifespan of a car battery is about four years, but extreme weather conditions can shorten that time.
Hot weather can cause the battery fluid to evaporate, leading to corrosion and eventual failure. In cold weather, battery fluid can freeze, leading to corrosion and failure. If you live in an area with extreme temperatures, you must check your battery regularly and replace it as needed.
Bad weather can also affect your car's electrical system, which can drain the battery and cause it to die prematurely. If you frequently experience lousy weather conditions, it's a good idea to have your battery checked by a professional to ensure it's in good shape.
Why Do Car Batteries Die?
Knowing what causes a car battery to die is just as important as knowing how to know if your car battery is dead. There are a few things that could be causing your car battery to die. It could be a problem with the alternator, which charges the battery while the engine is running. If your battery is not being charged, it will eventually die. The alternator could be failing, or there could be a problem with the belt that drives it. Another possibility is an electrical draw on the battery, even when the car is turned off. This could be caused by faulty components, such as an interior light or something else that stays on and drains the battery. If your battery keeps dying, it's best to take it to a mechanic and have it checked out to find the root cause of the problem.
Common Causes For Continuous Car Battery Drain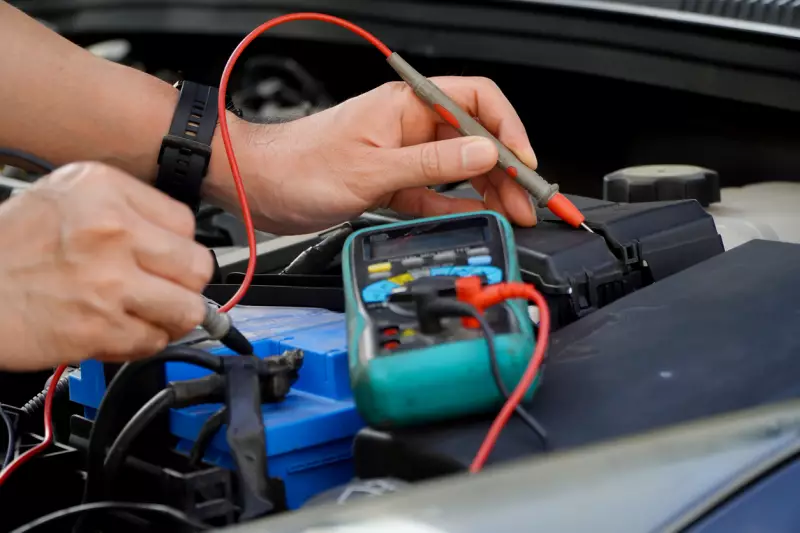 Many people ask how to know if a car battery is dead. You'll probably know, as your car won't start, but you can also have a mechanic look at it. They know how to tell if your car battery is dead and will see if your battery is the problem or something else. If your car battery keeps dying, it's essential to figure out why and take steps to fix the problem. If you aren't sure how to know if your car's battery is dead for real or just needs some TLC, we can help. A dead battery is usually caused by one of three things: a parasitic draw, a bad alternator, or bad battery terminals.
A parasitic draw is when something in your car draws power from the battery, even when the car is turned off. This can be something as simple as a loose wire or a faulty component. To find a parasitic draw, you'll need to use a voltmeter to test the voltage at the battery terminals with the car turned off and then again with the car turned on. If there's a voltage difference, there's a parasitic draw.
A bad alternator can also cause your battery to die. The alternator charges the battery while the car is running; if it's not working properly, the battery will eventually die. You can test whether your alternator is working properly by starting the car and then measuring the voltages at the battery terminals with a voltmeter. The voltage should be around 14 volts with the engine running if the alternator is working properly.
Bad battery terminals can also cause your car's battery to die. The terminals connect the battery to your car's electrical system, and if they're corroded or loose, they can cause many problems. To clean corrosion off battery terminals, you can use a wire brush or white vinegar. If your terminals are loose, you'll need to tighten them.
Choosing the Right Type of Replacement Battery
When looking for a replacement battery for a car or truck, it's essential to choose the right type. Depending on the make and model of your car, you may need a specific type of battery. Check your owner's manual or ask your mechanic to see what type of battery is best for your car.
There are three types of batteries we mainly use: lead-acid (most common), gel, and AGM. A lead-acid type of battery is inexpensive, plus it lasts a long time, but is not as powerful as an AGM or gel-type of battery.
AGM batteries are more expensive than lead-acid batteries but offer more power and a longer lifespan. Gel batteries are the option that costs the most, but they also offer the most power and the longest lifespan.
If you need help determining which type of battery is best for your car, ask your mechanic or check your owner's manual. No matter which type you choose, ensure it is the proper size and contains enough capacity to jump start your vehicle. A battery that is too small or has insufficient power can cause serious damage to your car.
Lastly, check the new battery's warranty before purchasing to ensure it meets your needs.
Tips for Taking Care of a Car's Battery
Keep the battery clean - free of corrosion. Check the terminals and clean them if necessary.
Keep the battery charged - at least 12.6 volts. Use a voltmeter to check it regularly.
Keep the battery cool - below 80 degrees Fahrenheit if possible. Avoid hot climates and parking in direct sunlight.
Don't overcharge the battery - this can damage it. Use a quality charger and follow the manufacturer's instructions carefully.
Don't allow the battery to discharge too low - below 10 volts is considered "deep discharge" and can shorten the battery's life.
Can You Throw a Dead Car Battery in the Trash?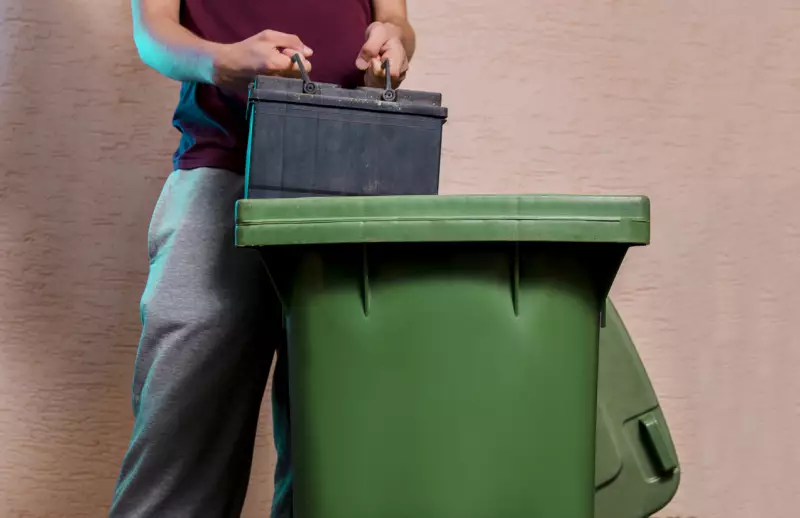 If your car battery keeps dying, you may wonder if you can just throw it in the trash and be done with it. Unfortunately, the simple answer is no. Car batteries contain lead and other heavy metals that can be harmful to the environment if not disposed of properly. Additionally, many municipalities have laws against throwing away car batteries.
Fortunately, most places that sell car batteries will also accept your dead battery. Depending on where you live, you might notice a core charge on your recipe from your battery purchase. This is a refundable deposit that you get back once you return the dead battery to the place of purchase.
If you bought your battery online, there are a couple of different ways you can dispose of your battery. Yet, the best way to dispose of a dead car battery is to take it to a recycling center that specializes in handling lead-acid batteries. You can also check with your local waste management agency to see if there are any special instructions for disposing of car batteries in your area.
Now that you know what to do if a car battery dies, you can put it into practice to keep yourself – and others – safer on the road.