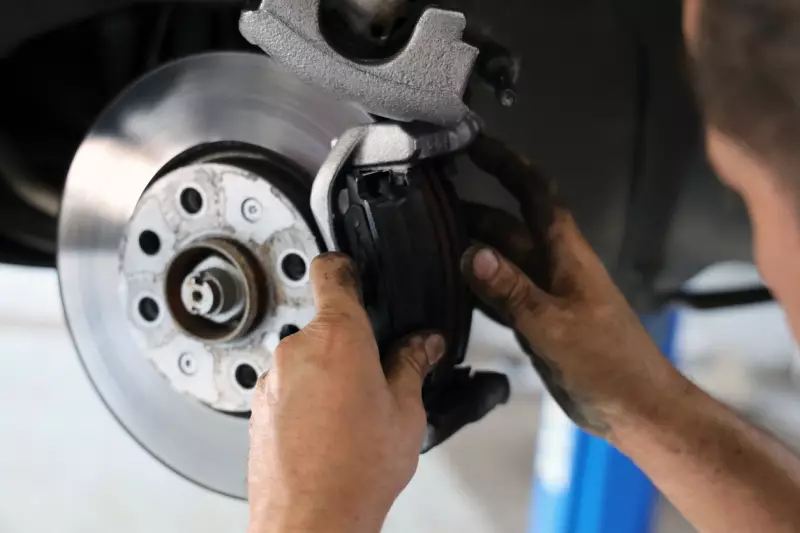 The brakes of your vehicle are essential for stopping safely, and if the brake pads or shoes become too worn, you won't be able to stop effectively any longer. That's why it's important to understand how to tell when your brakes are bad and need replacing and how to go through the replacement process. This guide covers all the important details about brake pads and shoes that you need to know.
Brake Pads versus Shoes
While most vehicles today rely on brake pads, some still come equipped with shoes. Brake pads are friction components that press against rotors to provide stopping power to your vehicle. Brake shoes are a curved friction material that presses against the inside of brake drums to slow a vehicle. These products are made from tough materials such as blends of metals or ceramics to stop your vehicle from wearing out rapidly.
How Often to Change Brake Pads
Knowing how often to replace brake pads is a bit of an art form because different vehicle types, driving conditions, and drivers determine how fast brake pads or shoes wear. Generally, it's assumed that pads and shoes will last about 30,000 to 35,000 miles when used in mostly urban environments, and you could get up to double the lifespan when driving mostly on highways and other environments where braking isn't needed as often. It can be helpful to track how many miles since your last brake change, but the most effective way to determine when to change your brake pads is to know what signs to look for when your pads or shoes are going bad.
When to Replace Brake Pads or Shoes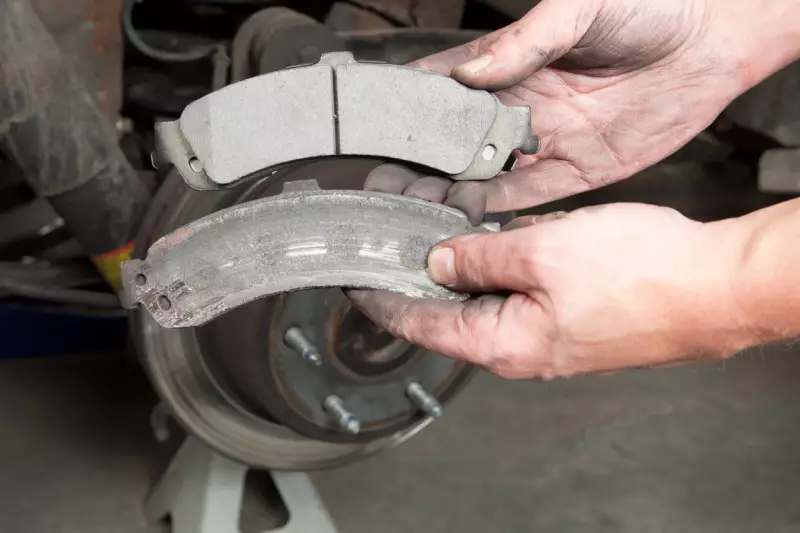 As a vehicle owner, there are signs you should watch for that tell you when it's time to replace your brake pads or shoes.
Signs Your Brakes Require Replacement
Squealing or Screeching
A quarter inch or less pad left
Brake pad warning lights
Slower stopping performance
Grinding and metallic growling noises
The most obvious is a grinding or growling noise when you brake. If it sounds like you're grinding metal when you press the brake pedal, you're likely in need of replacement pads or shoes. You may also notice a squealing noise or slower stopping performance. Along with the above signs, you should also look for grooves developing on your rotors from use. You may also notice your vehicle isn't stopping as effectively as it used to. You may have to press the brake pedal down lower to the floor to stop as well. Finally, you may have a brake warning, and if you inspect the pads, you'll notice there is ¼-inch of pad left or less when it's time to change them.
How to Change Brake Pads
When you've determined it's time to replace your brake pads, you'll have to go through a few simple steps to make the replacement happen.
Brake Pads Replacement Steps
Obtain matching replacement pads
Secure your vehicle using the emergency brake and chocking the non-brake pad wheels
Loosen the wheel lug nuts slightly
Raise your vehicle using a jack, and jack stands
Remove the lug nuts and the wheel to expose the rotors
Loosen the caliper mounting bolt and the brake slide bolts
Remove the brake caliper from the vehicle's rotor
Take off the old brake pads from on the caliper and then press in the piston
Install the new brake pads and seat the caliper and pads on the rotor
Secure the mounting and slide bolts
Replace the wheel and lug nuts
Lower your vehicle to the ground, and the pads are replaced on a single wheel
While following the steps above, you may need to rely on WD-40 or a rust penetrant to get parts to loosen up. This is especially true for either of the caliper mount bolts, and you may need help from a breaker bar to loosen any stubborn bolts. If you can follow these steps closely, you can fully replace the brake pads on your vehicle. You can take things a step further with the calipers removed and replace the rotors as well with minimal added work. Only swap rotors if yours are grooved or worn notably. If they remain in good shape, you can reuse them with your new brake pads.
How to Change Brake Shoes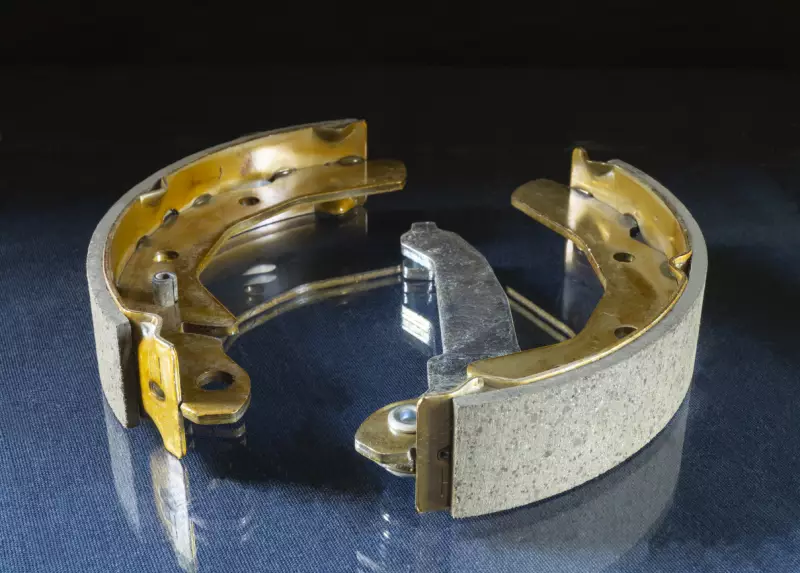 Replacing brake shoes is a more complicated process than changing brake pads and is something that many people pay a professional to do. You can do the work yourself, though you'll have to take the time to learn how to complete the process properly.
Secure and Raise Your Vehicle: Begin by chocking the unused wheels to secure your vehicle. Raise it up on a jack, and jack stands.
Remove the Wheel: Loosen the lug nuts and pull the wheel off. This exposes the brake drum enabling you to work on it.
Take Off the Dust Cover and Axle Bearing Nut: Pry off the dust cover at the center of the wheel. Now use a socket and breaker bar to loosen and remove the axle bearing nut the dust cover was blocking.
Remove the Drum: Twist the brake drum while pulling it away from your vehicle to loosen and remove it. You want the drum fully removed to access the brake shoes within.
Remove the Clips, Springs, and Shoes: With help from a set of pliers, loosen the springs and remove them from the shoes. Now unhook each of the clips and pull your brake shoes off. Set the old shoes aside to make room for the new ones.
Install the New Shoes: Press the new brake shoes in position and secure them with the clips. Lock on the old springs or install a new set of springs and refresh your brake hardware.
Reinstall the Drum and Wheel: With the new brake shoes installed, it's time to install the drum and wheel once again. Slide the drum back in position, lock it in place using the axle-bearing nut and dust cover, and screw the wheel back on as well. Once the wheel is installed, you can lower your vehicle and start using it as usual.
Brake Pad Replacement Cost
Brake pad replacement costs are minimal if you do the work yourself, but you'll pay significantly more if you hire a professional to do the work for you. Whether you're swapping brake shoes or brake pads, you can expect to pay as little as $25 or $30 per front or rear up to $60 to $80 for performance brake components. You should expect to pay as much as $300 or $400 to have a professional do the work for you.
Test the Brakes of Any Vehicle You Purchase
If you're purchasing a vehicle, you should always assess the health of the brakes before making the purchase. Test the brakes and feel for pulsing while listening for squealing, grinding, and other unhealthy problems. Make sure the brakes are responsive and stop your vehicle quickly. Checking the brakes and other maintenance items is one important part of trying a vehicle before buying it, but you should also use a vehicle history report to verify the car hasn't been in serious accidents and that it's been maintained well. Carefully check all these details before purchasing a vehicle for the best results.
It's up to you to verify your brakes are in good condition and that you replace any worn or damaged brakes. If you aren't actively replacing worn brakes, you may be putting yourself in danger and could even get into an accident because of using poor-quality brake pads or shoes.