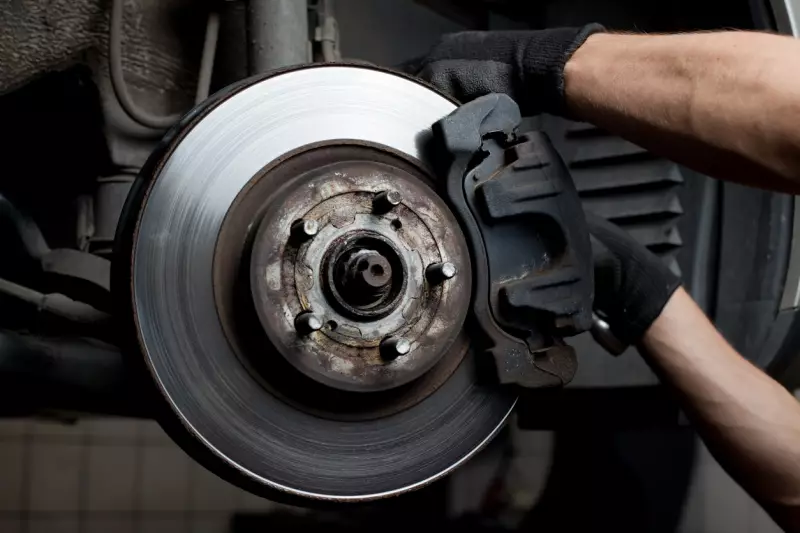 Your vehicle's brake system relies heavily on good solid contact between your rotors and brake pads. When the contact is poor, you won't stop effectively. Unfortunately, many people have uneven pad contact because they don't understand how to break in new brakes. Many braking issues are easily avoided when you know how to bed in brakes, but the information isn't taught to all vehicle owners, and without understanding the procedure, you won't understand how to prepare your brake pads and rotors to do their job well.
Why Bedding in Brakes is Important
When new brake pads are installed on new rotors, you have protectively coated pad material scuffing against bare steel. This isn't an ideal condition for stopping fast. Knowing how to break in brakes enables you to take your bare steel rotors and slippery brake pads and turn them into a firm-gripping mating surface that's flat, even, and reliable.
You do this by slowly and carefully heating up your new brake pads and allowing them to cool again and again. That's what bedding brake pads means, and it's a process of speeding up, stopping rapidly, and repeating again and again. If you do this process without being too aggressive, you'll build up an even layer of brake pad material over your steel rotors. As an even layer of pad material builds up, you create an even-stopping surface that will enable you to slow down quickly and reliably. By breaking in new brakes, you also avoid studders, wobbles, and other uneven braking problems, most often caused by braking much too heavily after first installing new pads.
Without the break-in period, your brakes won't function well initially, and you risk having uneven brakes that won't stop you well.
How to Bed Brakes
By learning how to break in brake pads, you'll come to understand how to take new pads and rotors and match them together for optimal stopping performance. The bedding process is a simple one, but it takes time, planning, and proper execution to get it right.
You'll need about 15 to 30 minutes to go through the whole process and a nice flat section of roadway that doesn't have many vehicles traveling on it. Many people choose to bed brakes at night when the roads are less busy, but it's up to you to determine how you'll find unoccupied roads to do the process.
Start with Light Braking
To start the bedding process, begin driving on a mostly empty road and accelerating up to 35 MPH before slowing down to 5 MPH rapidly. Do this process approximately five times before you're done with the light portion of the break-in process. You can go between stopping and accelerating nearly as quickly as you like while going through these initial steps, and you'll add a light coating of brake material to your rotors with each stop.
Move on to Heavy Braking
After you've gone through the light break-in process, it's time for the heavy part of breaking in new brakes. With this, you must accelerate to approximately 50 MPH and slow down to below 5 MPH. It's essential that you press your brake pedal down hard during this process but that you don't press so hard that your brakes feel like they're shuddering rapidly. This is caused by your ABS system, and activating the ABS will prevent you from properly bedding your brakes.
Speed up to over 50 and slow down rapidly approximately five times to complete this part of the process. You should now have a respectable coating of brake material over your rotors, giving you a more reliable stopping surface when slowing. Now you must allow your brake pads and rotors to cool down, but you want to help them cool slowly to everything solidifies nicely.
Finish Breaking in New Brakes with Cooling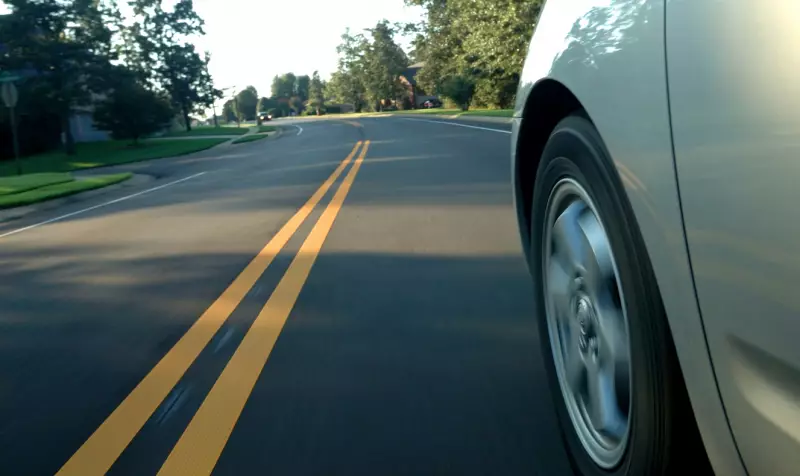 The final part of this how to break in brakes process is to slowly cool your pads and rotors. To do this, drive for two more miles, lightly tapping on your brakes occasionally to keep everything from cooling too rapidly. Only drop your speed by about 10 MPH each time you use your brakes during this process, and don't slow down more than once every 20 seconds or so.
Once you're finished this final step of the how to break in new brake pads process, you should have fully bedded brakes that are ready for hard work. The protective coating of brake pad material you've now established will help keep your brakes performing at their best. You should still try and avoid heavy braking from towing or slowing on extended downhill sections of roads if possible over the next 100 miles of driving if you can. Giving your brakes this time to wear in more helps ensure you don't end up with a stutter or vibration, but going through the bedding process makes developing future issues much less likely overall.
Bedding Brakes Can Solve Some Brake Problems on Future Vehicles
If you're testing a used car for purchase, you should be wary of brakes that vibrate heavily during use. This could be a serious issue that's expensive and difficult to repair, but many times it's just the result of poorly bedded brake pads. If you're considering buying a used vehicle, you should always get a car history report to learn more about the vehicle, and you should test the brake system heavily to ensure it's reliable. If you do get a used vehicle that has some brake troubles, you may be able to alleviate them by swapping the brake pads and rotors and following this bedding process on the new components. Take care of your brake system components, and you'll enjoy safely stopping for the lifespan of your vehicle.
Bedding Brakes Helps Them Last
By learning how to bed your brake pads and how to break in your brake system fully, you can keep your vehicle running well even after you swap brake pads, rotors, and other brake components. The process is simple and can be completed quickly, but many vehicle owners aren't doing this any longer. Do yourself a favor and bed your brakes properly. You'll be glad that you broke in your brakes when they're functioning well.