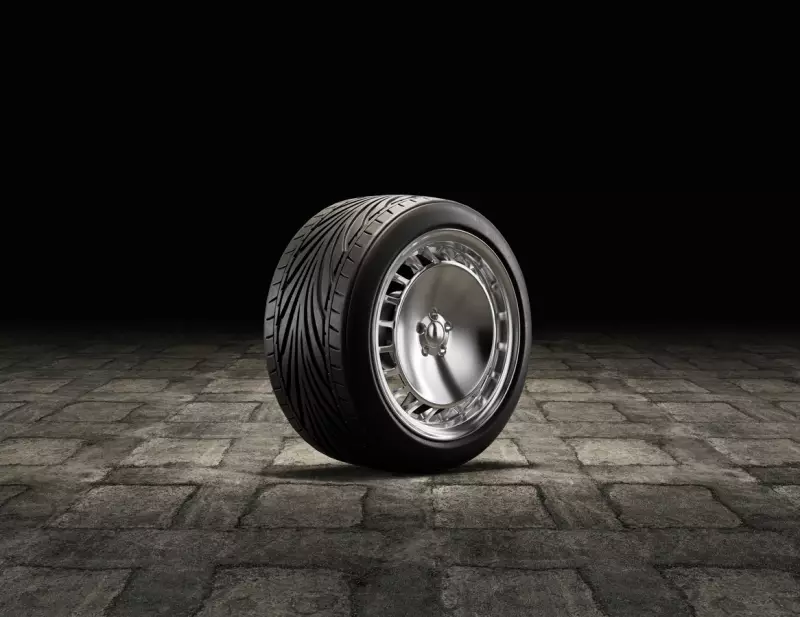 If you aren't familiar with tire stretching, or stretched tires, many people take tires meant for a slimmer rim and install them on a wider rim. The installation process is difficult, and it leads to the tire being stretched to fit. The final product is a unique-looking tire that some people find stylish and like showing off. The trouble with stretched tires is that they can be unsafe, and they aren't nearly as reliable as tires that are used properly.
What is Tire Stretching?
Tire stretching is a fashionable modification that some vehicle owners make to their rides. They install a standard tire on a wider wheel, and the tire gets stretched to give it a different shape. Some car and truck owners prefer the look of stretched tires to the standard shape, and they have a unique appearance you might want to show off.
Stretching a tire is a dangerous activity that makes the tire less reliable and can put you in danger as you drive around.
How Do You Stretch Tires?
It's important to note that you should never stretch your own tires. If you do stretch a tire, you're making your vehicle more dangerous to drive, and you're putting yourself at risk while stretching the tire.
With that said, many people do stretch tires at home. These people are willing to risk themselves to make their vehicles look cool. They use tire spoons, an air compressor, a valve core tool, and starter fluid, as well as a long lighter to perform the stretch.
These daring individuals begin by using the tire spoons to mount the tire on the wheel. By slowly working around the tire, they are able to get it over the lip and position it between the lip on either side of the wheel. Once the tire is mounted, it's time to begin seating the tire and creating the stretch.
The next step they take is to remove the valve core from the valve stem. This enables air to flow through into the tire more rapidly. Next, the installer locks the air compressor fill hose onto the valve of the tire in preparation to add air once it is seated.
To seat the tire, the installer sprays starter fluid around the rim near the bead of the tire. The fluid is lit on fire, and the rapid heat and quick explosion seats the tire momentarily onto the wheel. Once it's seated, the installer adds air rapidly to keep it seated. They only raise the pressure slightly before removing the hose and screwing in the valve core. Then they proceed to air up the tire to keep it to remain seated over time.
This process is difficult to do properly, and it can be very dangerous as well. This is why it's best to have professionals install tires for you, but most pros won't help stretch a tire.
What Are the Risks of Tire Stretching?
The biggest risk you take on when riding around on a stretched tire is the risk of a blowout. A stretched tire is more likely to go flat if you hit a serious bump or a curb. Even when driving on perfectly smooth surfaces, there is always a risk that your stretched tires will fail randomly. Tires are engineered to be installed on a specific rim size, and when you increase the size of the wheel you use, you change the installation surface of the wheel. Stretched tires don't have a reliable seal, and they are prone to leaking air. A stretched tire is also less durable, and the material of the tire could become damaged more easily.
Will Shops Stretch Tires for You?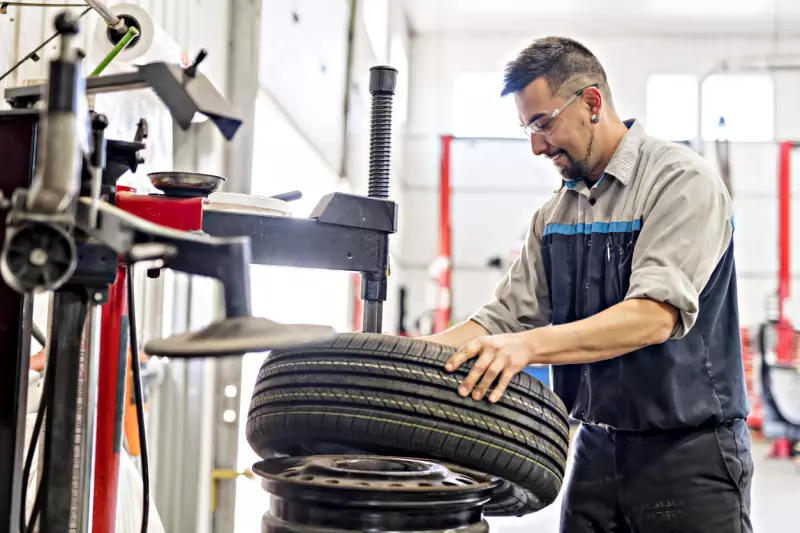 Most shops will refuse to stretch tires for you. Stretching a tire makes it less reliable and can make driving your vehicle dangerous as well. Most shops don't want to be held liable for making a dangerous modification to a customer's vehicle. If a shop is willing to stretch a tire for you, chances are good that the stretch is minimal and that it doesn't produce dangerous driving conditions. You can ask your local shops if they will install tires on upsized wheels, but most won't.
Safer Tire Modifications Worth Consideration
If you want the tires or wheels of your vehicle to stand out, there are other options available to you besides stretching them. Instead, you could install wheel spacers to change the stance of your ride. You could invest in larger wheels and low-profile tires for a new look. Consider wider wheels and tires that were meant to have a different stance as another way to change the look of your ride. You could even add different wheels to your vehicle for a bright new finish. There are many ways for you to modify your vehicle, and many of the options don't make it more difficult or dangerous to drive. Stretching the tires on your vehicle makes it less reliable and could put you in a dangerous situation as you drive.
If you like the look of stretched wheels, you have to be willing to risk injury when installing the tires and to take the risk of a potential blowout while driving as well. We don't think the risk is worthwhile for most people, but the process of stretching a tire isn't difficult to understand once you know how other people accomplish this modification.
Many used vehicles are modified, and a car with stretched tires probably isn't a car that you want to purchase. Looking at a car history report will let you know what size tires are supposed to come on a vehicle and make it easy to determine what work has been done to your ride and which aftermarket parts are currently in use. Use a report to choose a vehicle you're happy with over the long term. By looking closely at the owner's history of a vehicle and any accidents or serious work done, you can figure out whether the vehicle is likely to be in good shape or if it is hiding some serious issues.