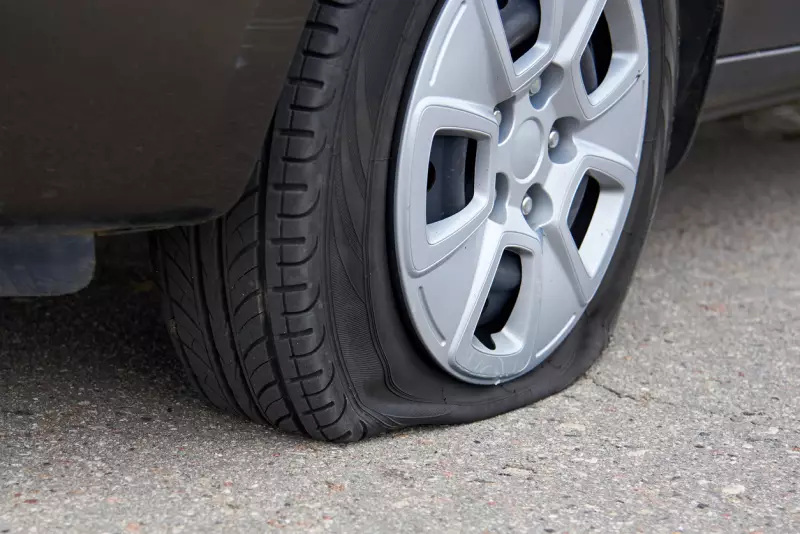 One of the most common issues that vehicle owners face is getting a flat tire while driving around. If you're driving on a flat tire, you'll quickly notice your drive becomes rough, and you can't maneuver properly. It's up to you to stop driving as fast as possible and to repair the issue before you start driving again.
Handling a flat tire is a simple process, but only if you have the right tools, experience, and supplies to make the proper repairs. Flat tires are common on vehicles with worn tires, and that's one thing you should look for when buying a used car.
Along with looking at a car history report, you should examine the tires of a vehicle and test drive the vehicle to fully evaluate it. If you end up with a vehicle with a flat tire, knowing how to fix the issue will get you back on the road faster so you don't get stranded somewhere.
Flat Tires Occur For Many Reasons
If you get a flat tire, it could have occurred for one of many different reasons. The most common is a puncture from a nail, a screw, or another sharp object. If this is the cause of your flat, you may be able to use a temporary plug in the tire to get where you need to go. Another reason for a flat is a blowout from excessive air pressure or from driving with too low air pressure.
Tires go flat when they finally wear out as well, and you may have that issue if you're driving with heavily worn tires. You can also drive over a curb, a pothole, or another harsh surface and break open a tire.
Signs You Have a Flat
If your tire is beginning to go flat, you'll notice your vehicle begin handling strangely. You won't have the same level of control as you once did, and you may feel a dragging sensation. You may also feel a bumping or rough ride on one side of your vehicle.
If your car is handling poorly and you are struggling to corner, you should immediately pull over and check your tire for issues. Many modern vehicles also have a tire pressure sensor built in that will warn you when the tire pressure becomes too low. This is a sign you should make a repair right away.
Can I Drive on a Flat Tire?
While it is possible to drive on a flat tire and continue moving down the road, you should never do so. Driving on a flat is dangerous, and it will damage the wheel and other drive-system parts on your vehicle. The moment you realize you have a flat, you must pull over and repair the issue or call for help.
Pull Over and Assess the Situation
When you notice your vehicle isn't driving properly, you should immediately pull over and look for signs of a flat tire. Put on your hazard lights, pull to the side of the road, and carefully avoid any traffic before getting out and examining your vehicle. If you locate a flat and you know how to repair it, make the repair. Otherwise, call a roadside service for help.
Put on a Temporary or Full Spare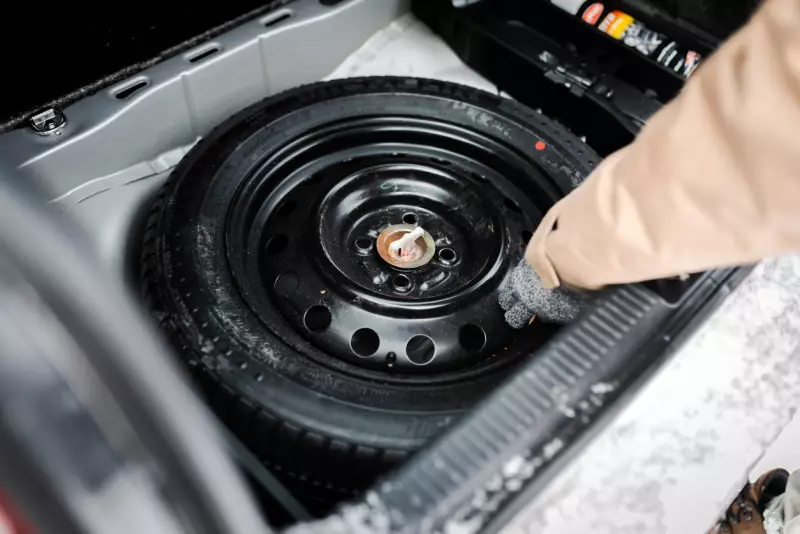 When I have a flat tire, the simplest way to repair it is by putting on a spare until I can go to a shop and have the tire replaced. You can do this by securing your vehicle with chocks and the emergency brake and loosening the lug nuts before raising your vehicle using a jack. Remove the lug nuts, and pull off the damaged tire before sliding on the replacement and turning the lug nights to get them finger-tight.
Lower your vehicle to the ground and fully tighten the lug nuts on the spare as tight as you can using the hand tool provided. If you have a full-sized spare, you can drive on it like a normal tire. If you have a temporary spare, you should only drive on it for long enough to get to a tire shop and repair your original tire before having it installed once again.
Plug Your Tire
If you keep a tire plug kit in your vehicle, you may be able to repair a puncture for long enough to get you to a service station. Locate the nail, screw, or whatever object is sticking out of your tire. If the item is gone, you will have to listen for a hissing noise and a whoosh of air at the puncture site.
Once you know where the puncture is, let out any remaining air from your tire. Use the reamer included in your kit to smooth the puncture hole and prepare it to accept the plug. Apply contact cement to the plug and use the applicator to press it firmly into the hole in your tire.
Remove the excess material from your plug from the exterior of your tire and inflate it back to the recommended pressure level. Your tire should now be safe to drive on, at least for a short period of time. Plugs have been known to last for several weeks or longer, and using one should give you the time you need to get to a repair shop and have your damaged tire replaced.
Replace a Damaged Valve Core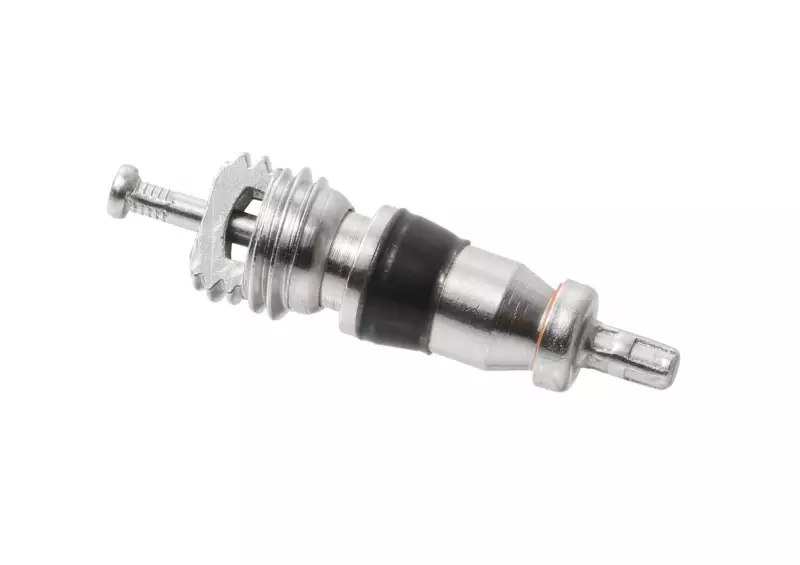 One reason people ask questions about what to do when you have a flat tire is that they don't know about valve cores. Sometimes valve cores go bad or are damaged by faulty air tools. When a valve core gets damaged, it may develop an air leak that leaves your tire flat. If you notice air leaking from the valve stem of your tire, you may just need to replace the valve core on your tire. To do this, carefully unscrew the current valve core from the valve stem using a core tool.
With the old valve core removed, screw the new one into your valve stem. Once it's fully tightened into position, you can use an air compressor to inflate your tire to the recommended pressure level. If it holds its air pressure, then replacing the valve core was all that was required to repair your flat tire.
A flat tire is a major issue with many possible causes. If you get a flat, you should try the steps above to resolve the issue if you can. If you can't effectively repair or replace a flat tire, you should call for a service truck to come out and make the repair for you and get your vehicle back on the road again.